The Model C speakers is for those who seek the live dipole sound and demand enhanced bass for music and movies. The formula is simple: take the legendary Model D, then scale down the footprint and add powerful boundary woofers. The result is an attention-grabbing statement system that sets a new standard for full-bodied bass reproduction. 
Dipole speaker
The Model C's compact, floor-standing dipole design emits equal, natural sound from both sides of the cabinet – forward and backward. Thus it produces sound that interacts with the room much like a live musical instrument, creating audio that can't be compared and a statement that can't be ignored.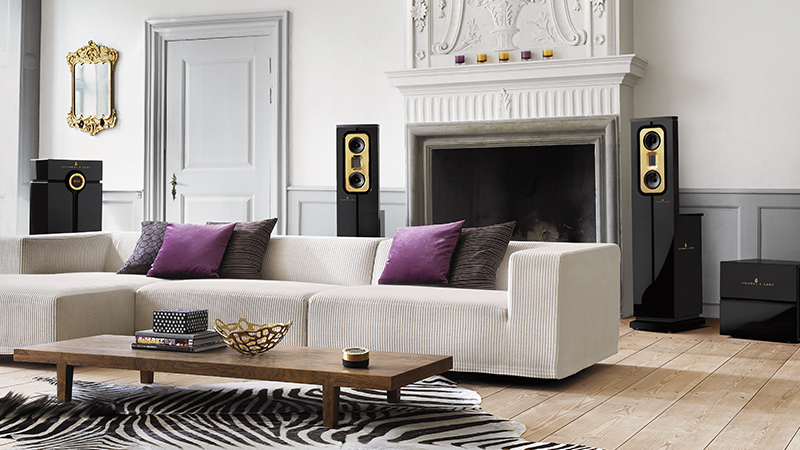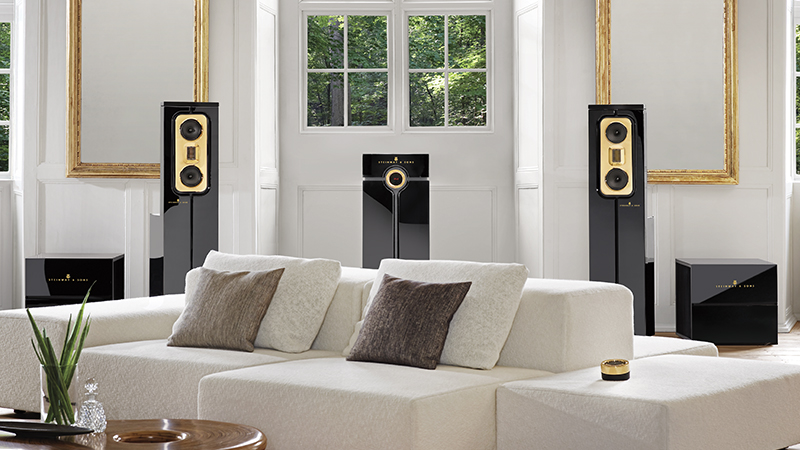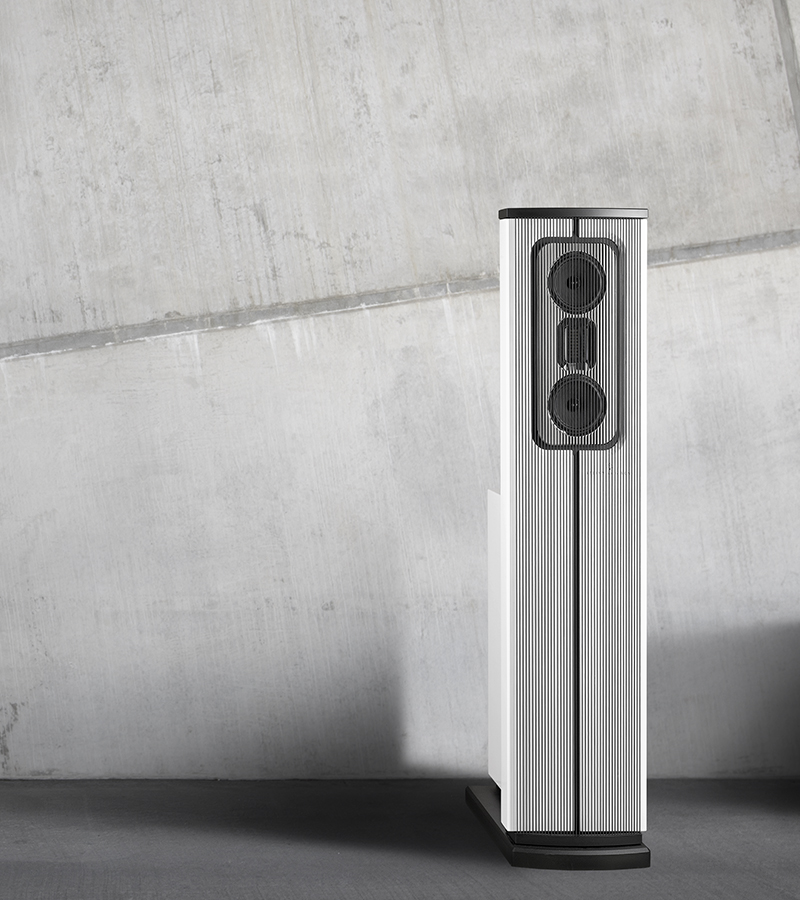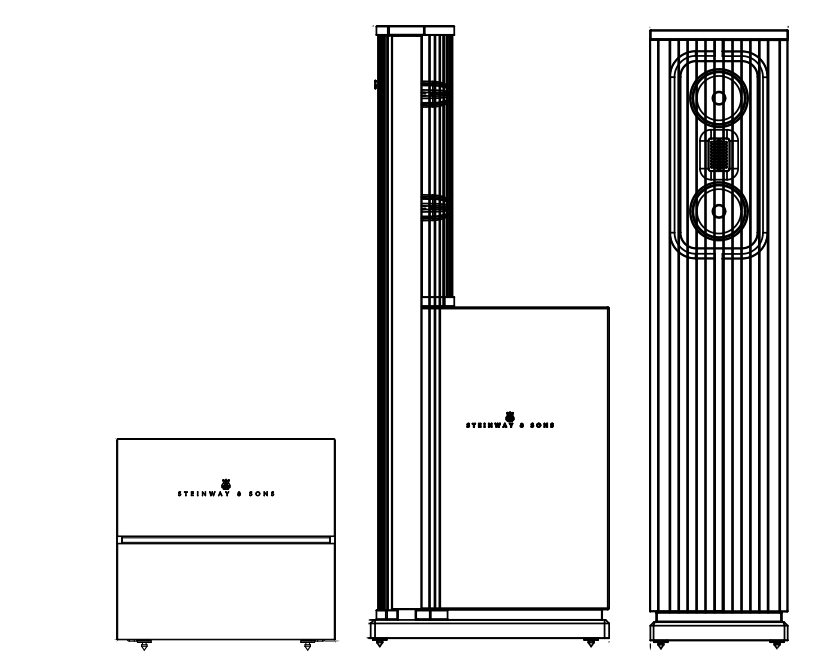 Specifications
Frequency response: 250 – 22k Hz
Max SPL @ 1m: 117 dB
Amplification needed: Built-in
Input: Digital Link (CAT 5e based)
Output: Speakon® (For boundary woofer)
Dimensions (H x W x D): 132.7 x 30.0 x 54.0 cm / 52.24 x 11.81 x 21.26 in
Weight: 64.8 kg / 142.9 Ibs
Finish: High-gloss black with gold or chrome accents. Custom colors and wood finishes available.
Downloads:
Fact sheet
Owner's manual
Installation manual
Control interface manual
Technical drawings
Pictures

No limits on your creativity
The Steinway & Sons Model C speaker is named after the Steinway & Sons C-227 piano. The piano is particularly at home in smaller concert halls or spacious living rooms.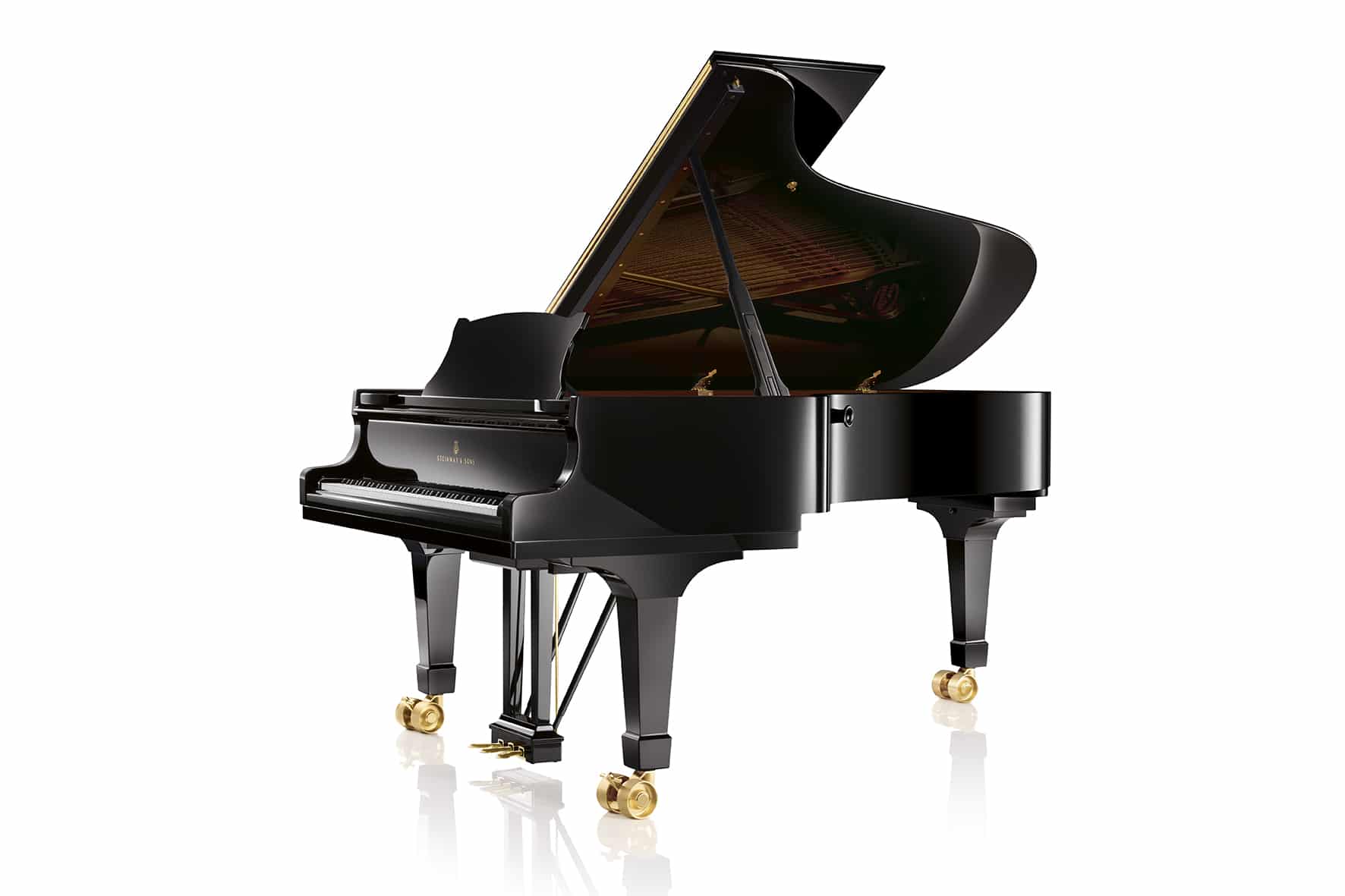 Integrated system approach
All Steinway & Sons products work with all other series components to create custom sound systems. We guarantee the legacy of absolute perfection that comes with the Steinway & Sons partnership, and this cannot be attained with a mix of "off the shelf" products from different manufacturers. No chain is stronger than the weakest link, and our full system approach ensures high efficiency in every aspect. Steinway Lyngdorf's integrated system approach delivers solutions for any room and for any need.
Below you can see some of the products we typically combine with the Model C – depending on the room and customer wishes.