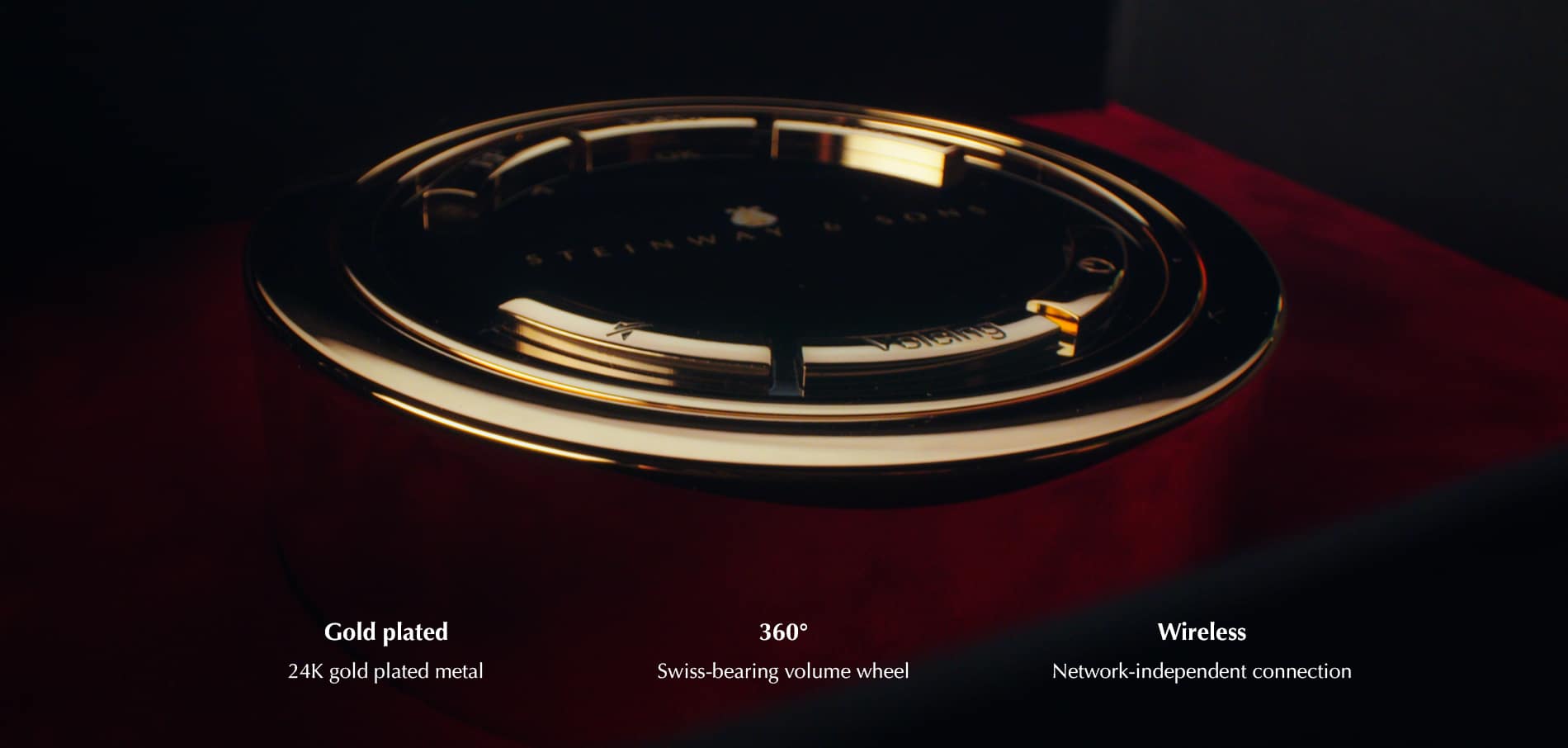 Steinway & Sons
Remote control
The iconic Steinway & Sons remote control for stereo and surround sound systems features a rotating wheel crafted from solid, gold-plated or chrome-plated brass, mounted on precision-machined Swiss bearings. 
It's elegance you can touch, integrity you can feel. It provides intuitive and easy-to-operate command of your Steinway Lyngdorf system. Two versions are available, for the Steinway & Sons multichannel processors or the stereo processor.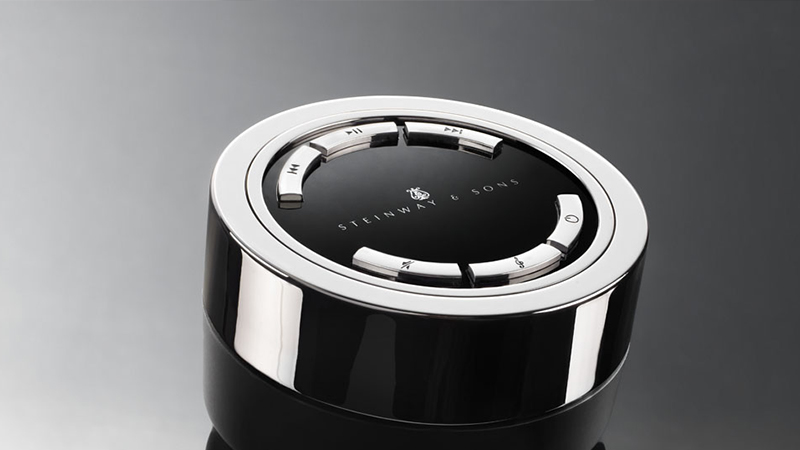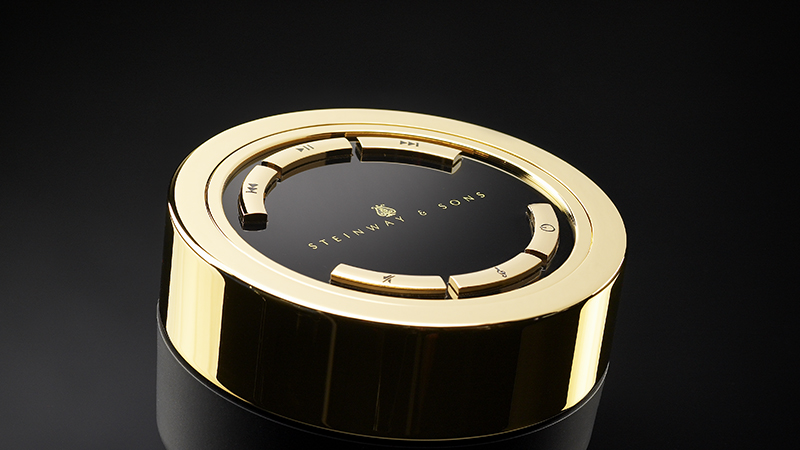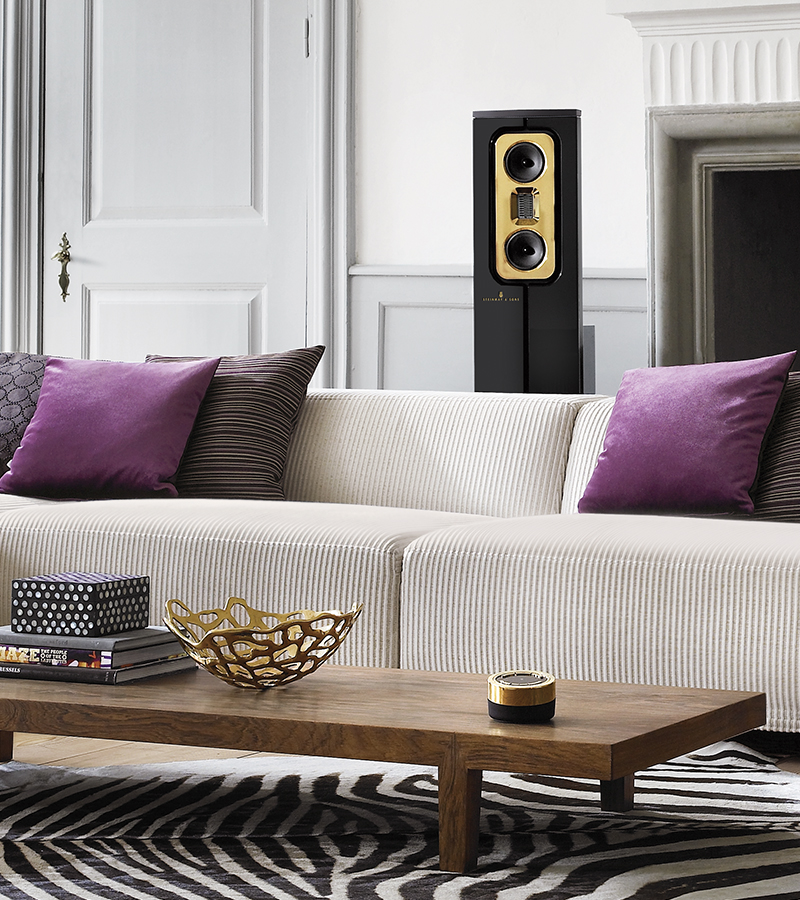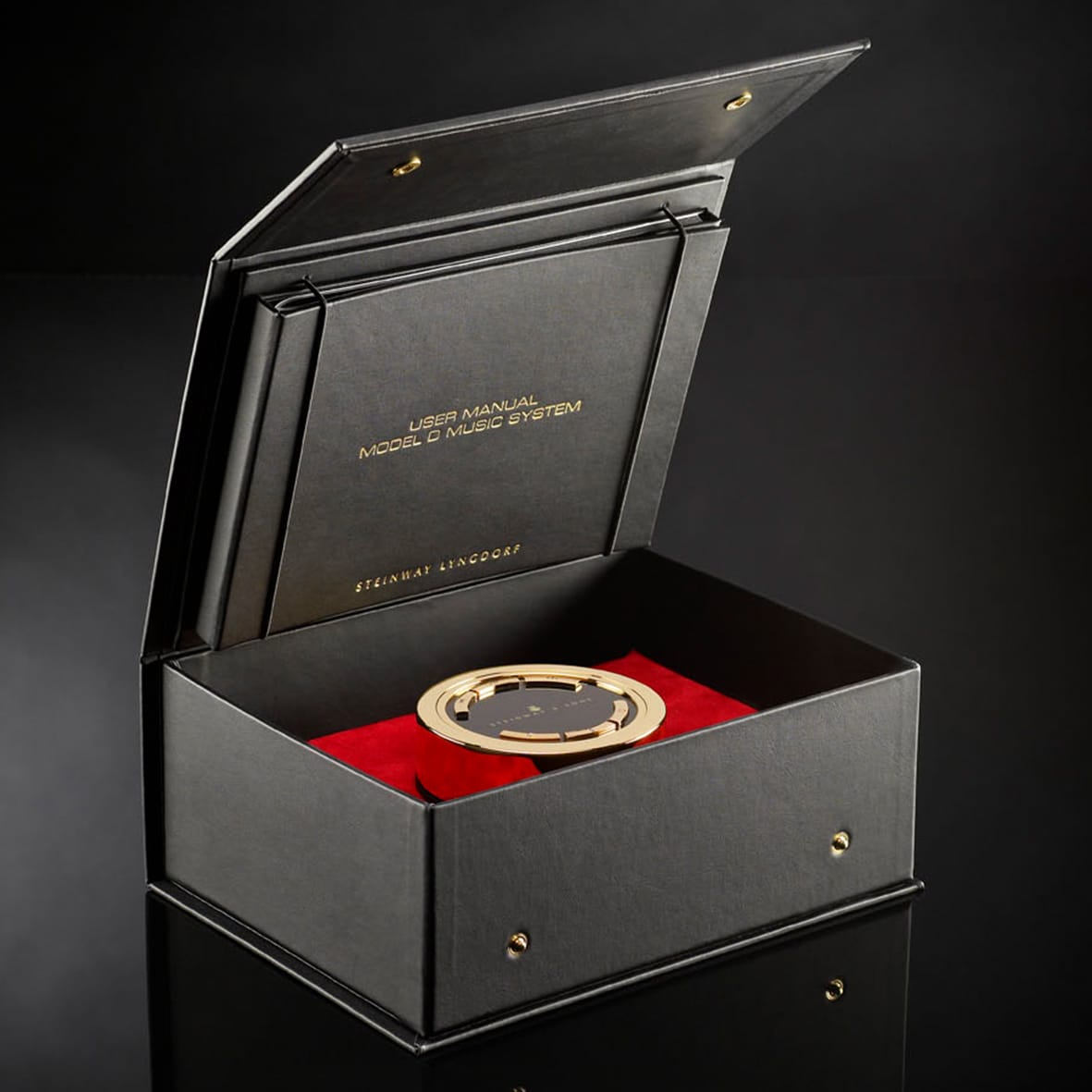 Iconic volume wheel design
The remote control is iconic for Steinway Lyngdorf – it dates back to the company's very first product, the milestone-setting digital amplifier Lyngdorf Millennium. Adjusting the volume level is a haptic experience, while the control buttons are reduced to the most important functions.
24k gold plated and Swiss bearings
The heavy weight of the outer wheel and its double Swiss bearings make it run extremely smooth. Part of the extraordinary design is the 24k gold plating, perfectly matching the gold-plated details of Steinway & Sons loudspeakers. A custom finish in chrome is also available.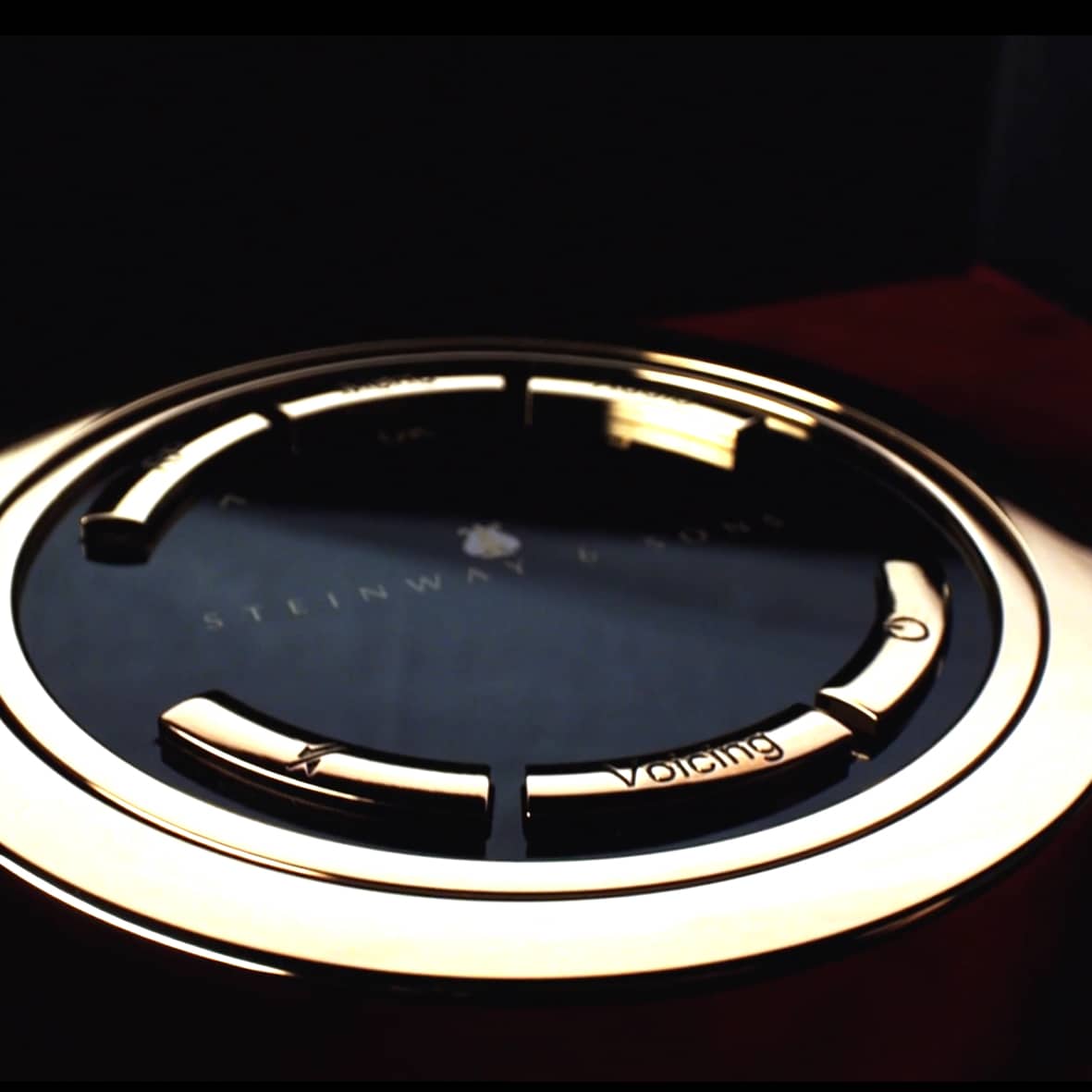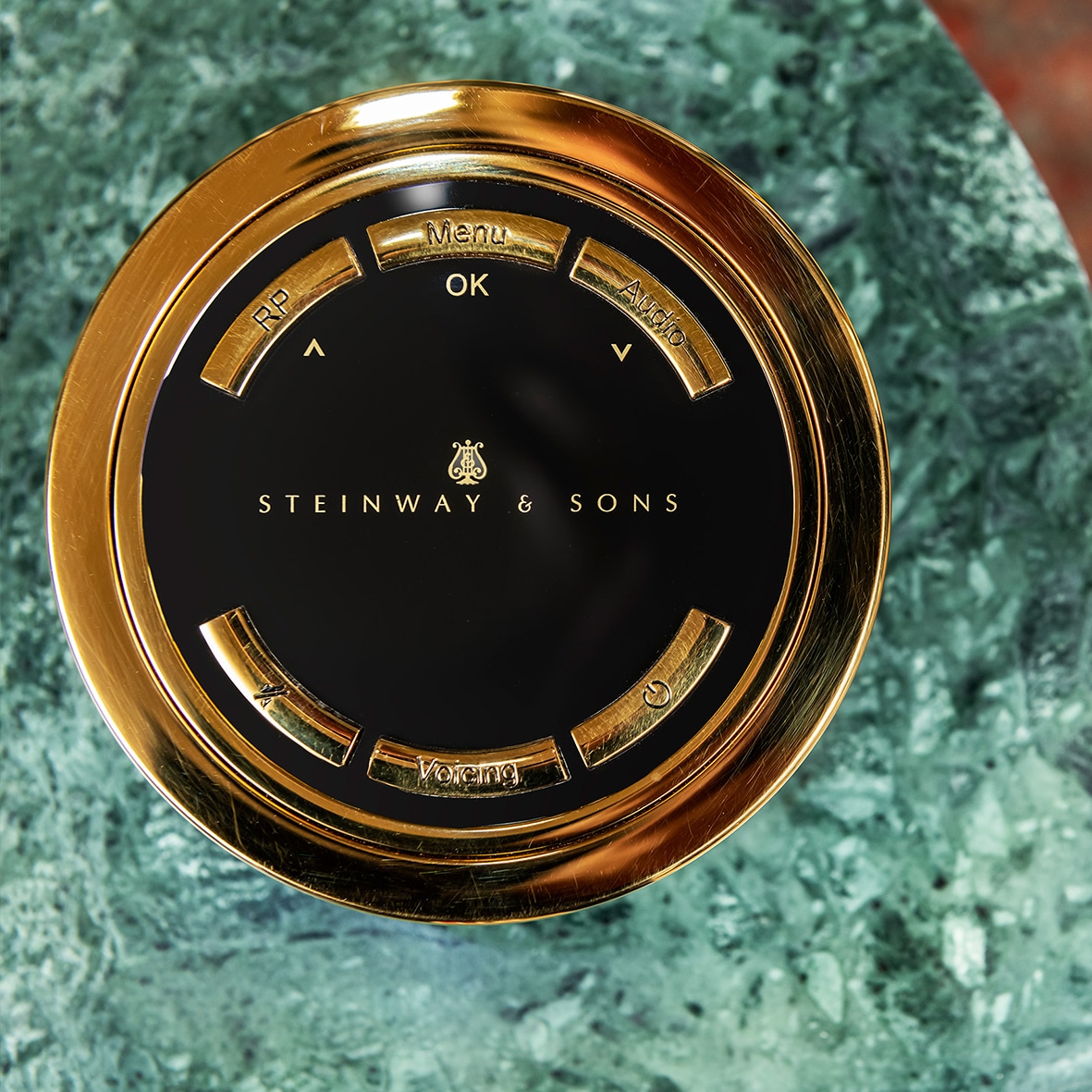 Reliable wireless operation
The remote control will be paired to the Steinway & Sons processor P100, P200, P300, SP-1 or Head Unit using the wireless Zigbee protocol. This ensures a reliable operation, independent from any Wi-Fi network and without the common directivity issue of infrared remote controls.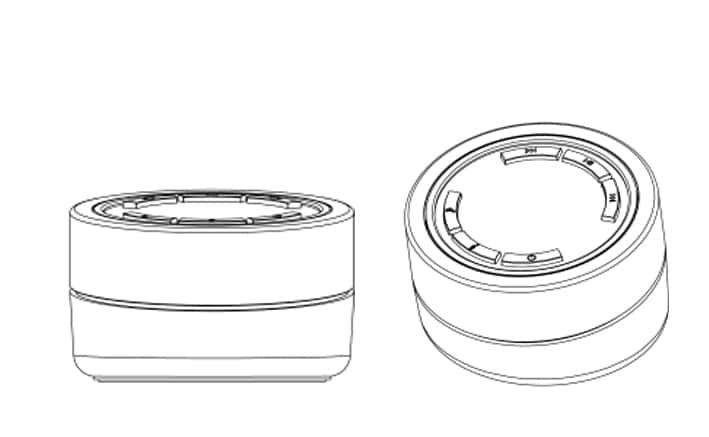 Specifications
Description: Remote control
RF protocol: Zigbee
Dimensions (Ø x H): 10.0 x 6.3 cm / 3.9 x 2.5 in
Weight: 0.95 kg / 2.1 lb
Finish: Gold or chrome
Item no.: 900130300 (for Steinway & Sons SP-1), 900130302 (for Steinway & Sons P100, P200 and P300)
Country of origin: Denmark
Downloads:
Fact sheet
Technical drawings
Pairing instructions
Pictures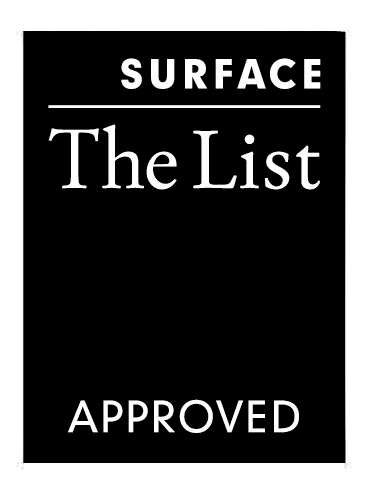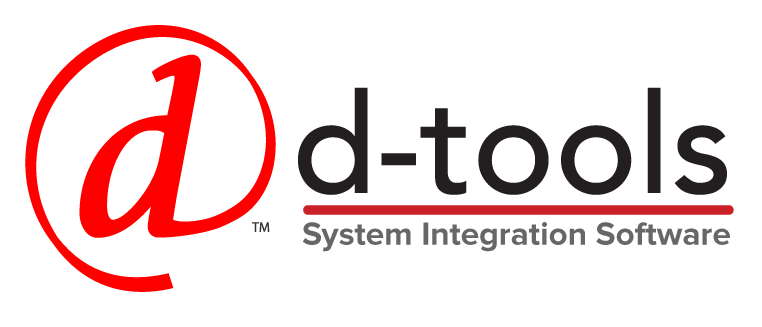 Related products
Maybe you will also like…

Processor
STEINWAY & SONS SP-1

Processor
STEINWAY & SONS P100

Amplifier
STEINWAY & SONS A1 & A2

CD player
STEINWAY & SONS CDP-1