The Steinway Collection
For every livingroom, from a small listening suite to a generous family room, there is a matching Steinway & Sons loudspeaker, ranging from the iconic Model D to the amazingly small Model S, supplemented by more discreet in-wall, on-wall, and in-ceiling loudspeakers. Highest-quality stereo and multichannel processors, amplifiers, CD-players and streaming players complement our loudspeaker portfolio.
Based on our vast experience in designing home cinemas, we can select and adapt our speakers to every room space and interior design. Our AV processors and amplifiers are scalable to as many channels as required, while our sound processors allow further sound customization, meeting the expectations of the listener.
With the wide portfolio of loudspeakers as well as custom-made designs, every room and yacht space can be turned into a private home cinema, listening suite, or concert hall. You dream it, we build it.
Every music system will be calibrated digitally with Steinway Lyngdorf's proprietary RoomPerfect™ technology, adapting the loudspeakers to the given room shape and interior, ensuring the best listening experience in any livingroom.
The Lyngdorf Collection
For nearly two decades, our technologies have stood as some of the greatest developments in the science of sound, from the world ́s first fully digital amplifier to the most sophisticated room correction technology. Our modern stereo amplifiers, power amplifiers, multichannel processors, and CD-players are packed with technology, from app control and integrated music streaming to digital sound voicing and digital amplification.
Our loudspeakers and woofers are designed and tuned to sound best on the wall, near room corners, and even inside furniture.
Every Lyngdorf system can be calibrated with our proprietary RoomPerfect™ technology, adapting your speakers to any given room shape and interior, ensuring the best listening experience in your home.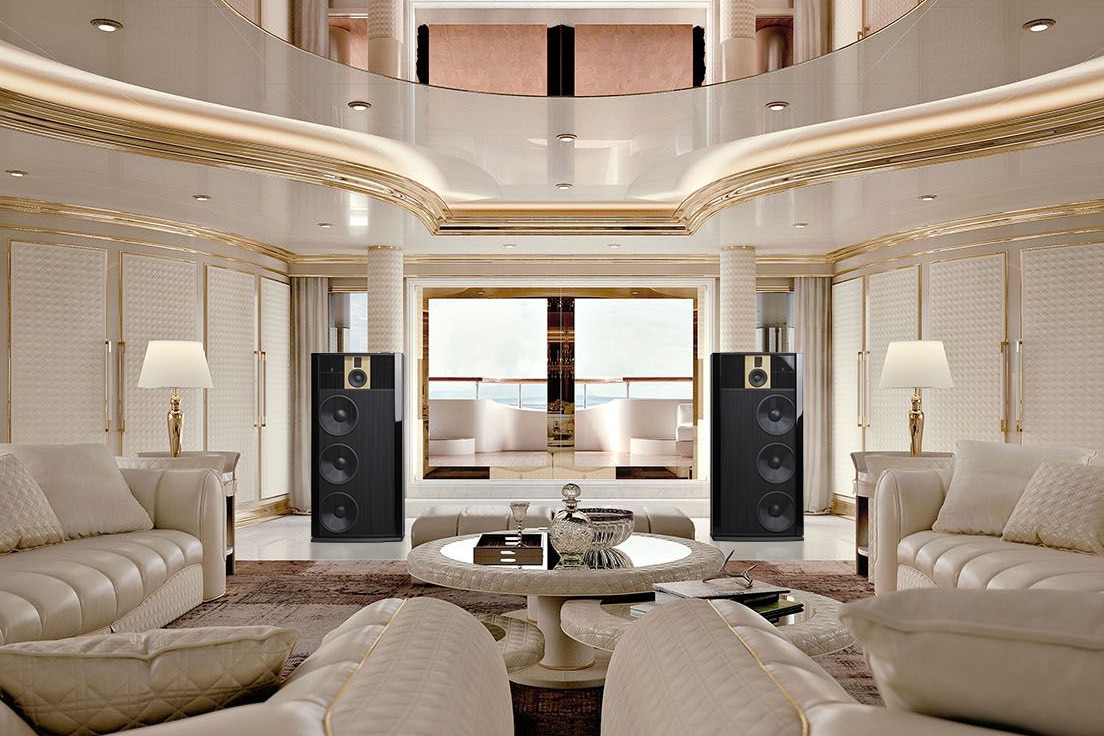 Marine
Steinway & Sons is the most iconic brand in the world of music, and immediately recognized by yacht owners as well as their family and friends, business partners, and guests.
Designing an extraordinary high-end audio system in rooms with the restrictions and limitations caused by the overall design of a yacht is close to impossible . . . but only close. Enter the world of Steinway Lyngdorf, where acoustical know-how, ingenious technological innovations and outstanding products are perfectly suited for yachts.
The audio/video entertainment system should sound perfect in any room or environment – and we can promise it will be.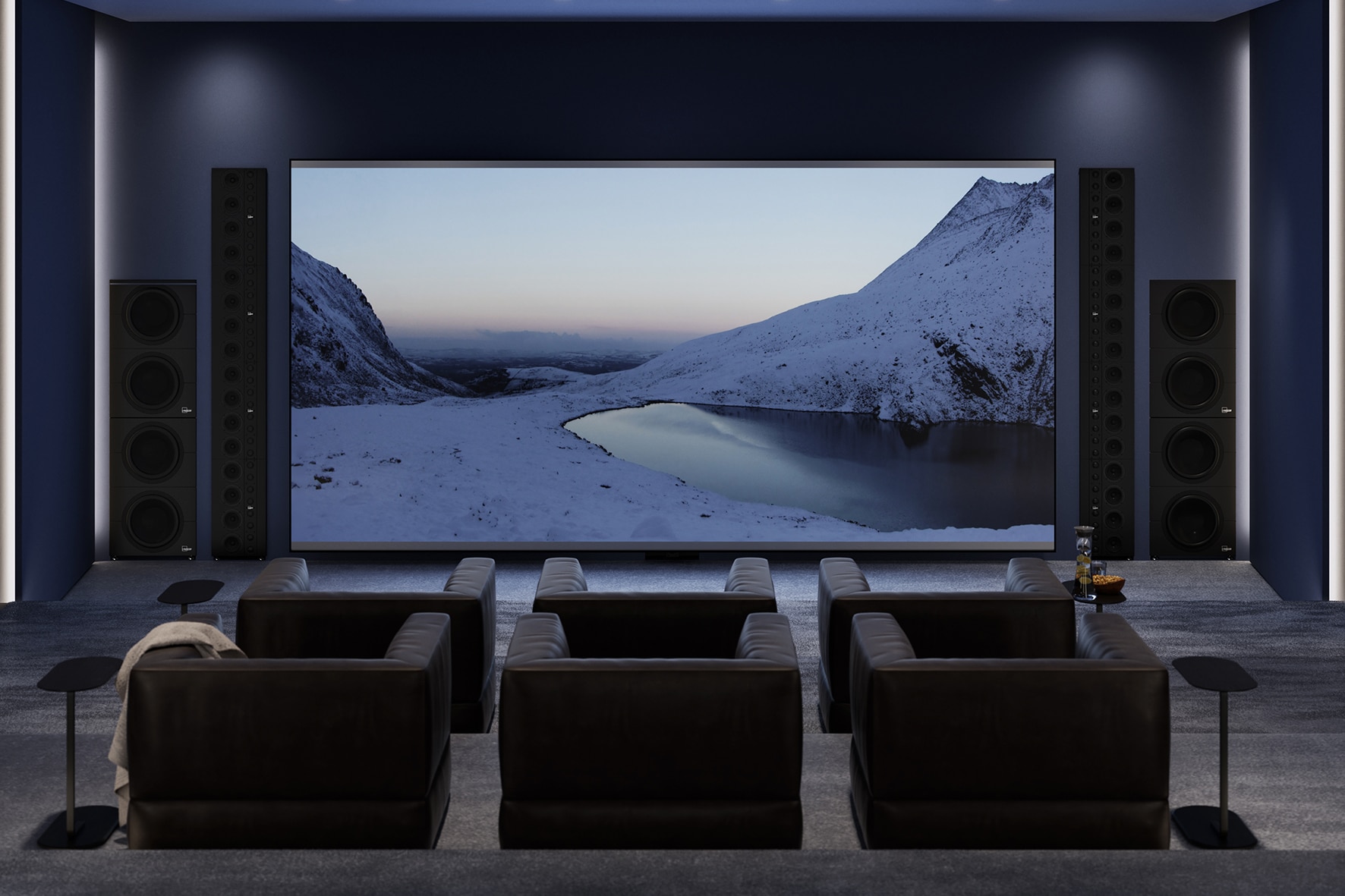 Lyngdorf CI speakers
Steinway Lyngdorf has a vast experience in designing home cinemas with the outstanding Steinway & Sons loudspeakers and sound processors, while the Lyngdorf MP-40 and MP-60 2.1 multichannel processors set new benchmarks for surround sound and immersive audio. The unique RoomPerfect™ room calibration aligns all speakers and woofers perfectly with each other and adapts the sound to any room.
With the LS-1000, D-500, D-5 and BW-20 models, Lyngdorf Audio brings its expertise in home cinema and loudspeakers to custom installation speakers. Seven models to suit different installations, from a modern living room with in-wall speakers next to the TV up to the largest home theater with a big screen and immersive audio.