Steinway & Sons
Model m center
The Model M series is anything you want it to be. For style-conscious audio enthusiasts who prefer a discreet, customizable installation, the Model M delivers. The system's slim and stylish architectural speakers can be mounted on wall, semi on wall, or in wall. Whether a large home theater or an intimate living room, your environment reflects your design style. The Model M just makes it sound better.
For music and movie lovers
The Model M has extraordinarily high-quality midrange drivers and an AMT tweeter, providing outstanding sound quality. Together with a left and right Steinway woofer, the sound performance from this in-wall / on-wall speaker is on-par with the very best floor standing high-end audio loudspeakers. In combination with large Steinway front speakers, the Model M also keeps the sound quality level adequately high used for the center and surround channels.
Strong metal cabinet
The Model M speaker comes in a discrete matte lacquer. It is also offered in a high gloss black piano lacquer with gold accents, and it can be customized to any color. The cabinet is 100% aluminum, employing internal bracings and a thick front to hold the drive units in place. This dampens resonance, and compared to wood cabinets, the Model M's structure minimizes gross volume.
For a sleek finish, an optional grill with black fabric and with or without trim is available.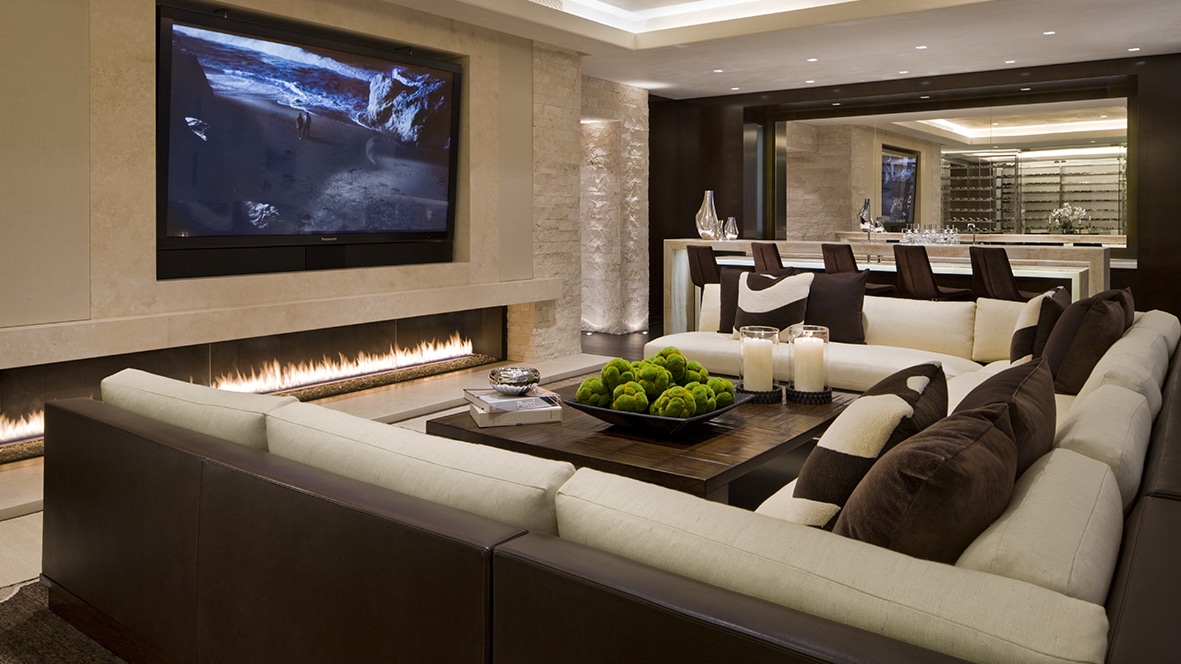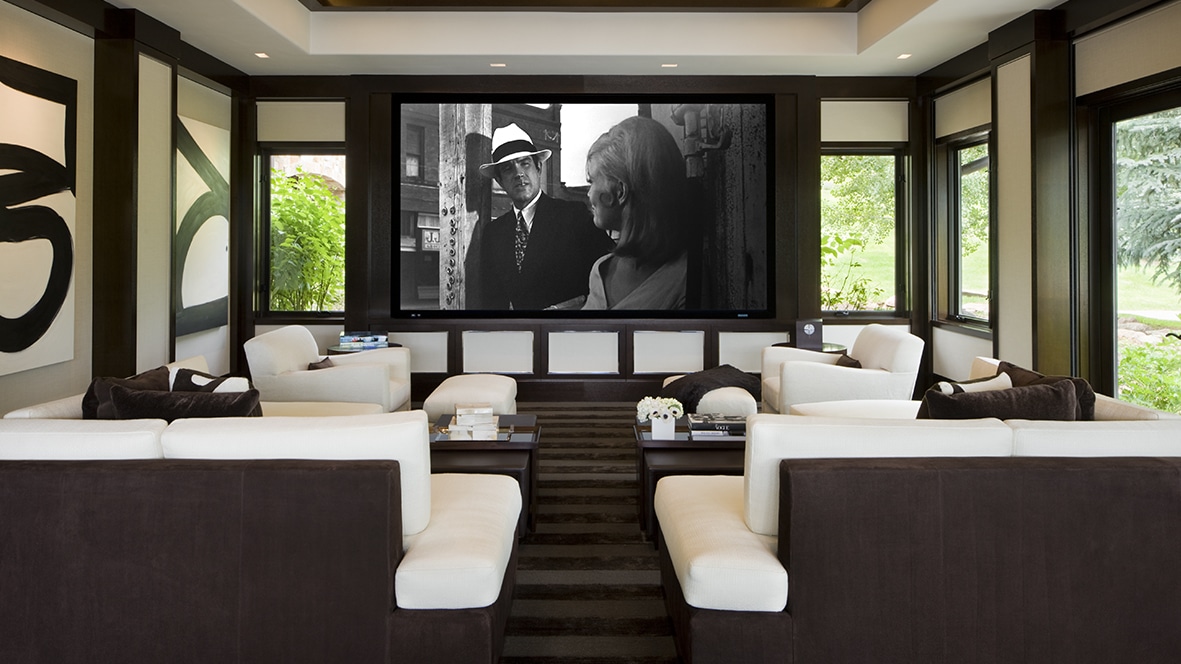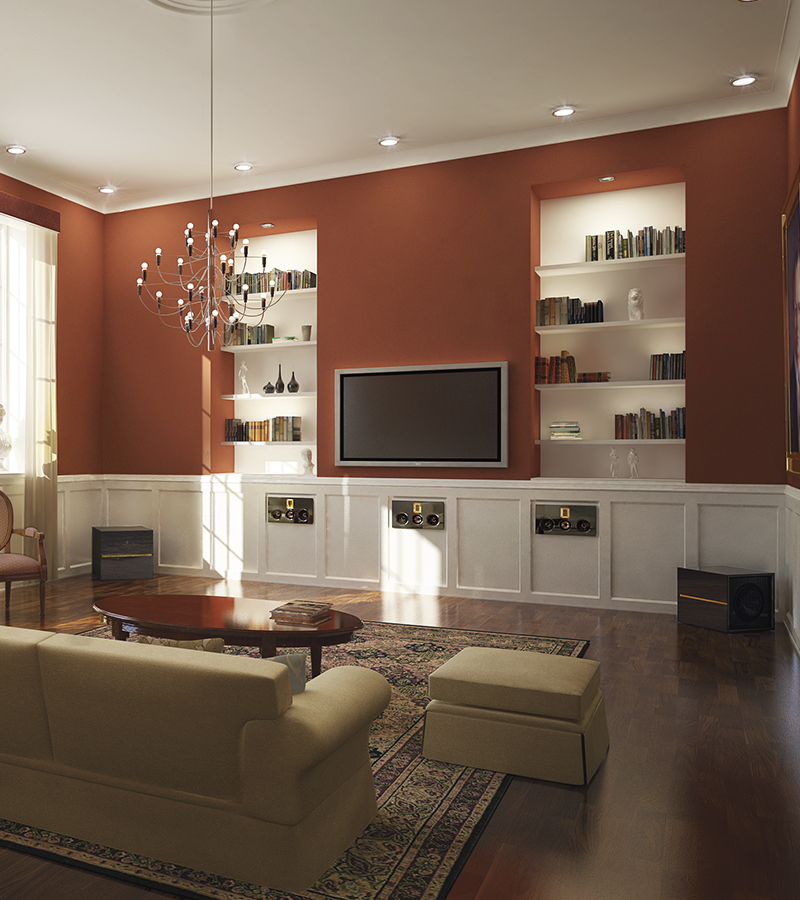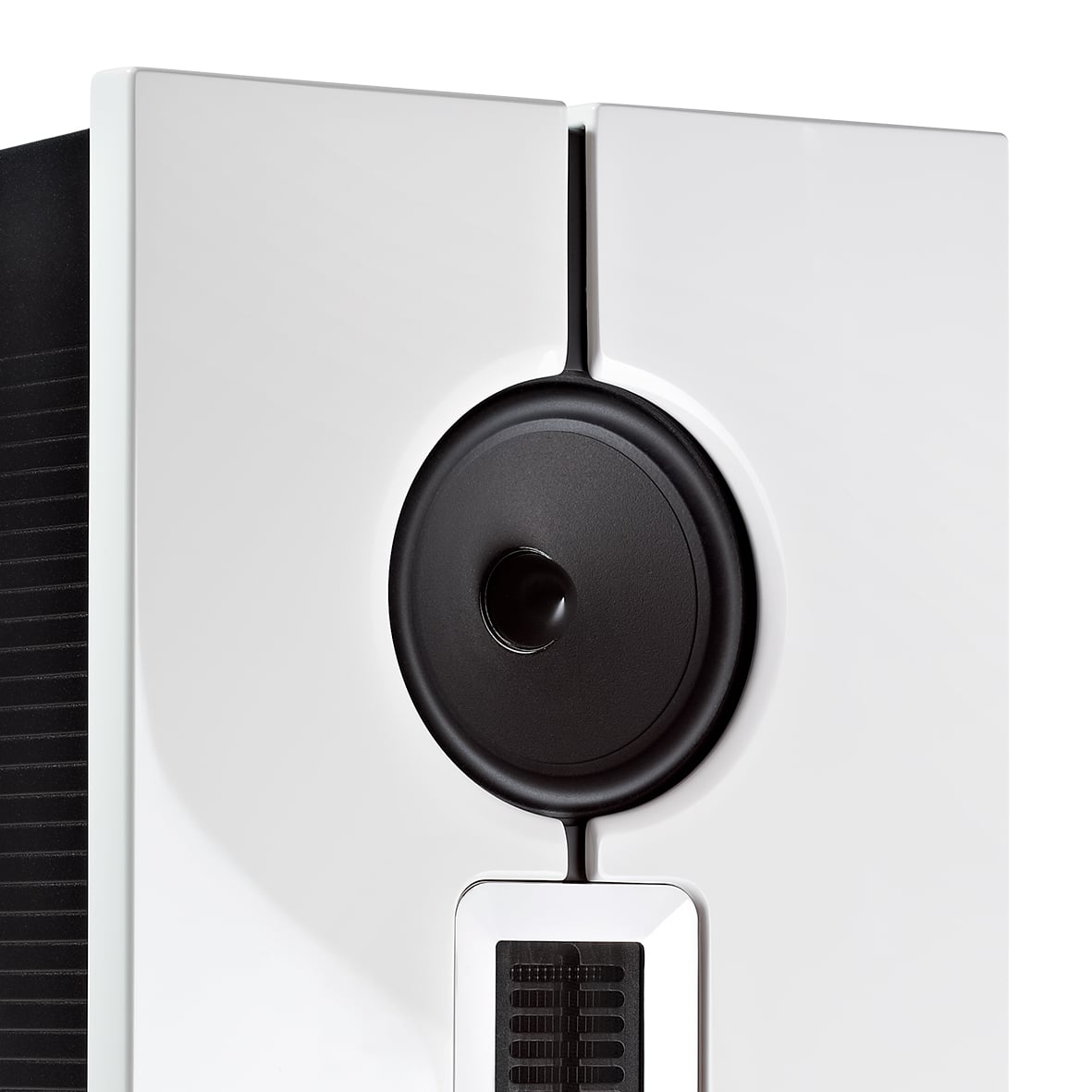 Ultra-rigid construction
The Model M is the most rigid Steinway & Sons installation speaker, based on a very strong aluminum enclosure bonded to an mdf front baffle. It is surprisingly heavy, while allowing a larger than usual internal cabinet volume for better sound performance. 
Highest-performance midrange driver and tweeter
The Model M uses the company's own Air Motion Transformer tweeter with an ultra-thin, folded Kapton diaphragm between extremely powerful neodymium magnets, achieving a completely clear, high resolution, distortion-free performance. The midrange driver features deep-anodized aluminum cones and very powerful magnets. It easily reaches 114 dB SPL, which allows an absolutely effortless reproduction of sound effects, movie soundtracks, and dynamic music. Combined with two boundary woofers, the Model M outperforms even the best high-end audio floorstand speakers, with the benefit of custom installation. Combined with other Steinway & Sons speakers as front channels, the Model M keeps the sound performance on-par for all surround channels.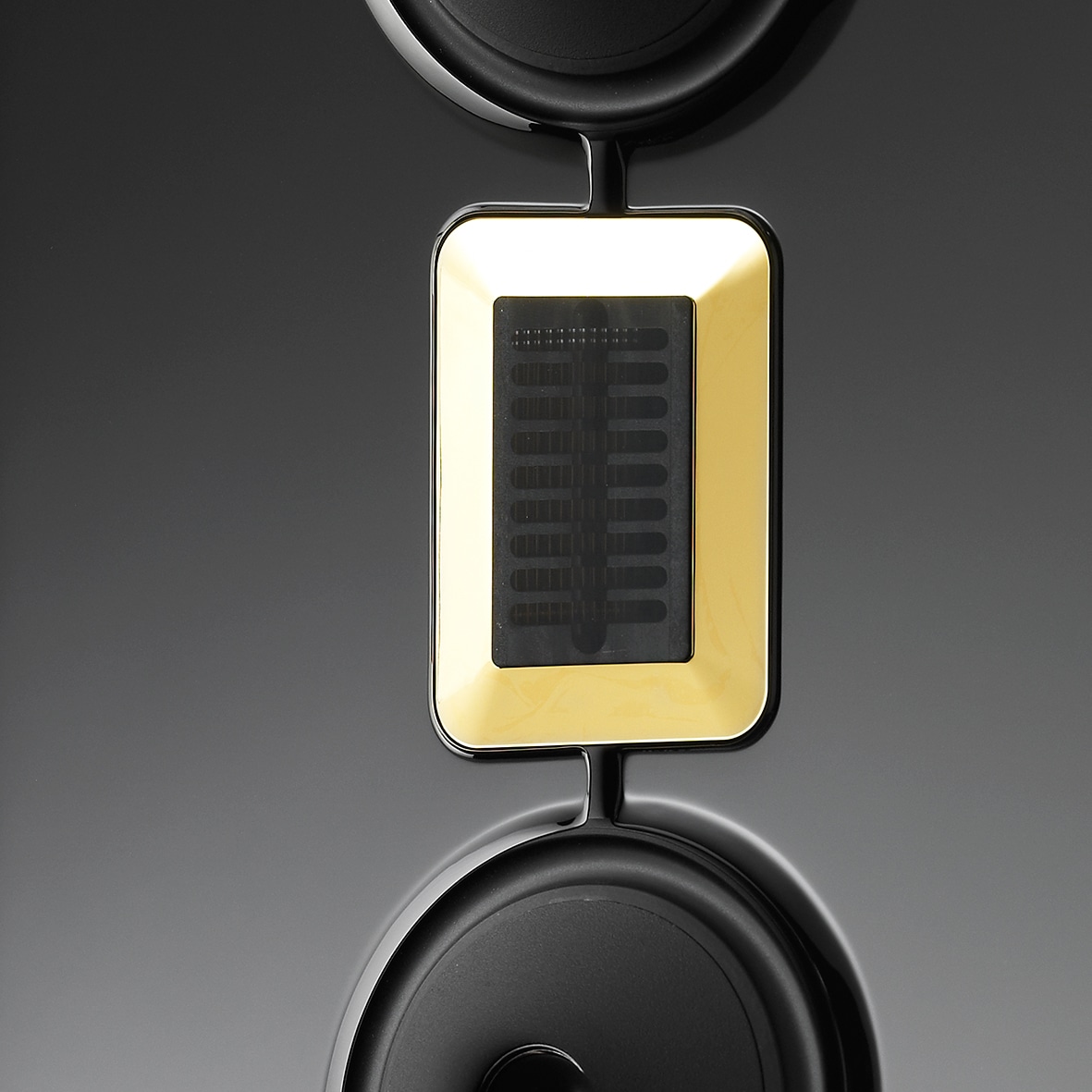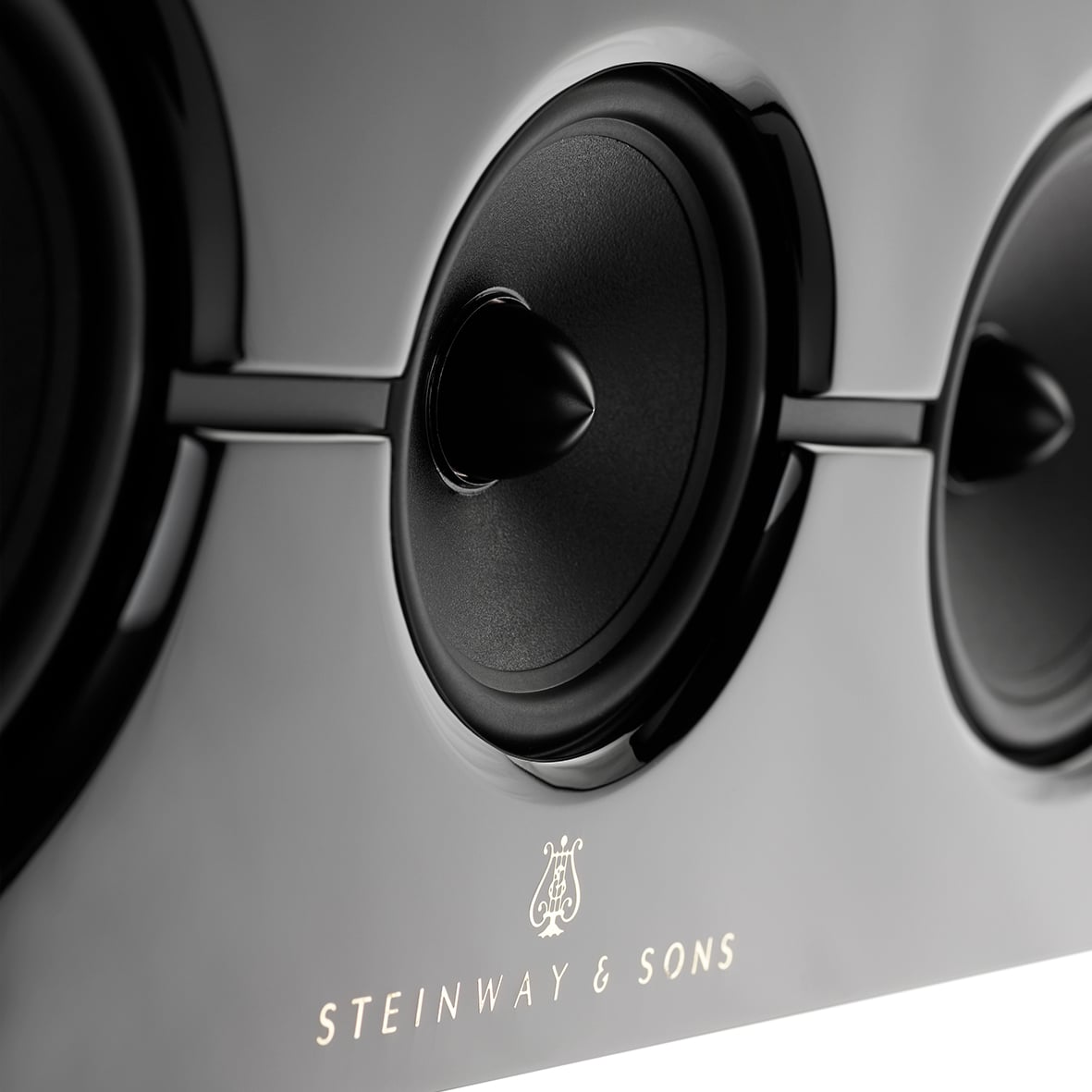 Finished like a grand piano
The Model M is available with the front baffle finished with the highest quality lacquer. It is made at the same facility as the famous Steinway & Sons pianos and ennobled with the original logo, giving the speaker its unmistakable Steinway & Sons appearance in the room. The baffle is slightly larger than the aluminum enclosure, allowing the finish and lacquering to stand out, while still having the advantage of a discreet installation speaker. The tweeter is embedded and surrounded with a solid base plated with real gold, or custom-made in other finishes such as matt gold, chrome, or matt lacquer.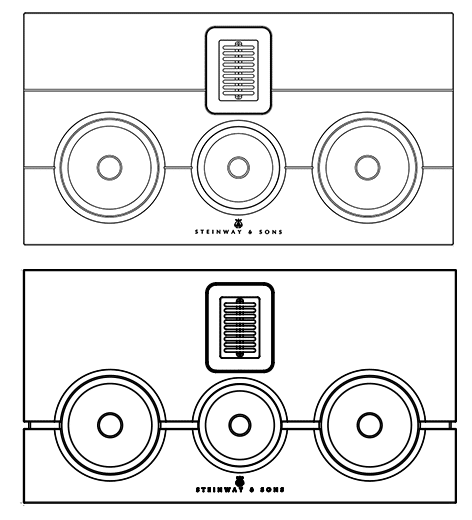 Specifications
Description: On-wall, semi in-wall, in-wall speaker
Frequency response: 80 – 22k Hz
Max SPL @ 1m: 114 dB
Amplification needed: 2 channels
Dimensions (H x W x D): 27.0 x 50.0 x 10.0 cm / 10.6 x 19.7 x 3.9 in
Weight: 9.5 kg / 20.9 lbs
Finish: High-gloss black with gold or chrome accents. Matte black. Custom colors available
Downloads:
Fact sheet
Installation manual
Technical drawings
Pictures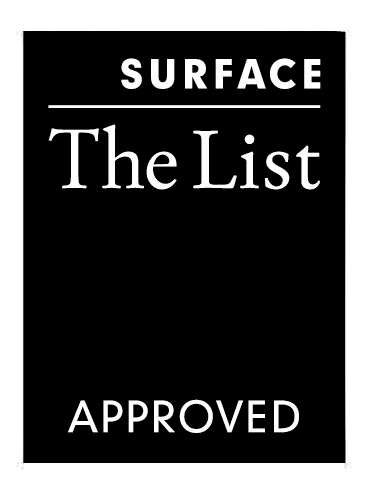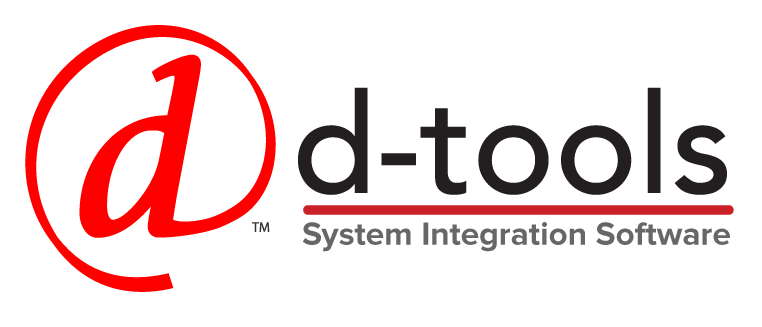 The medium grand
The Steinway & Sons Model M speaker is named after the medium grand, the Steinway & Sons Model M piano. This piano's rich tone, responsive action and manageable size makes it perfect for conservatories, and many homes as well.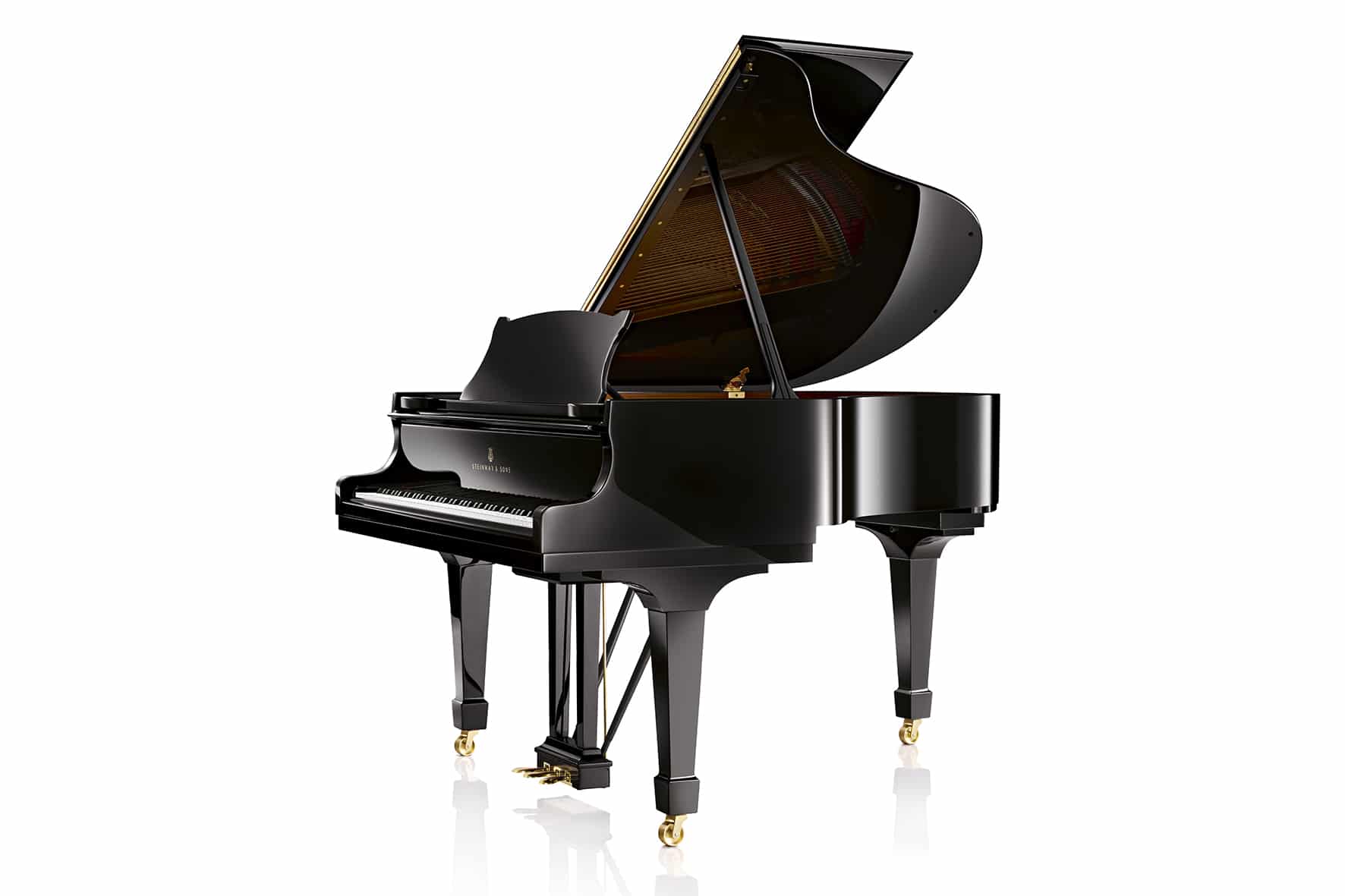 Integrated system approach
All Steinway & Sons products can be combined for individual Steinway & Sons sound systems and follow our integrated system approach. The chosen loudspeakers are programmed into the processor, and amplifiers are connected reliably using our own digital signal connection. RoomPerfect™ will further acoustically calibrate the loudspeakers to the room. With this integrated system approach, we can guarantee the legacy of absolute perfection that comes with the Steinway & Sons partnership. A perfection which can never be attained mixing products "off the shelf" from different manufacturers.
This loudspeaker can be combined with the following models, depending on the room and customer wishes.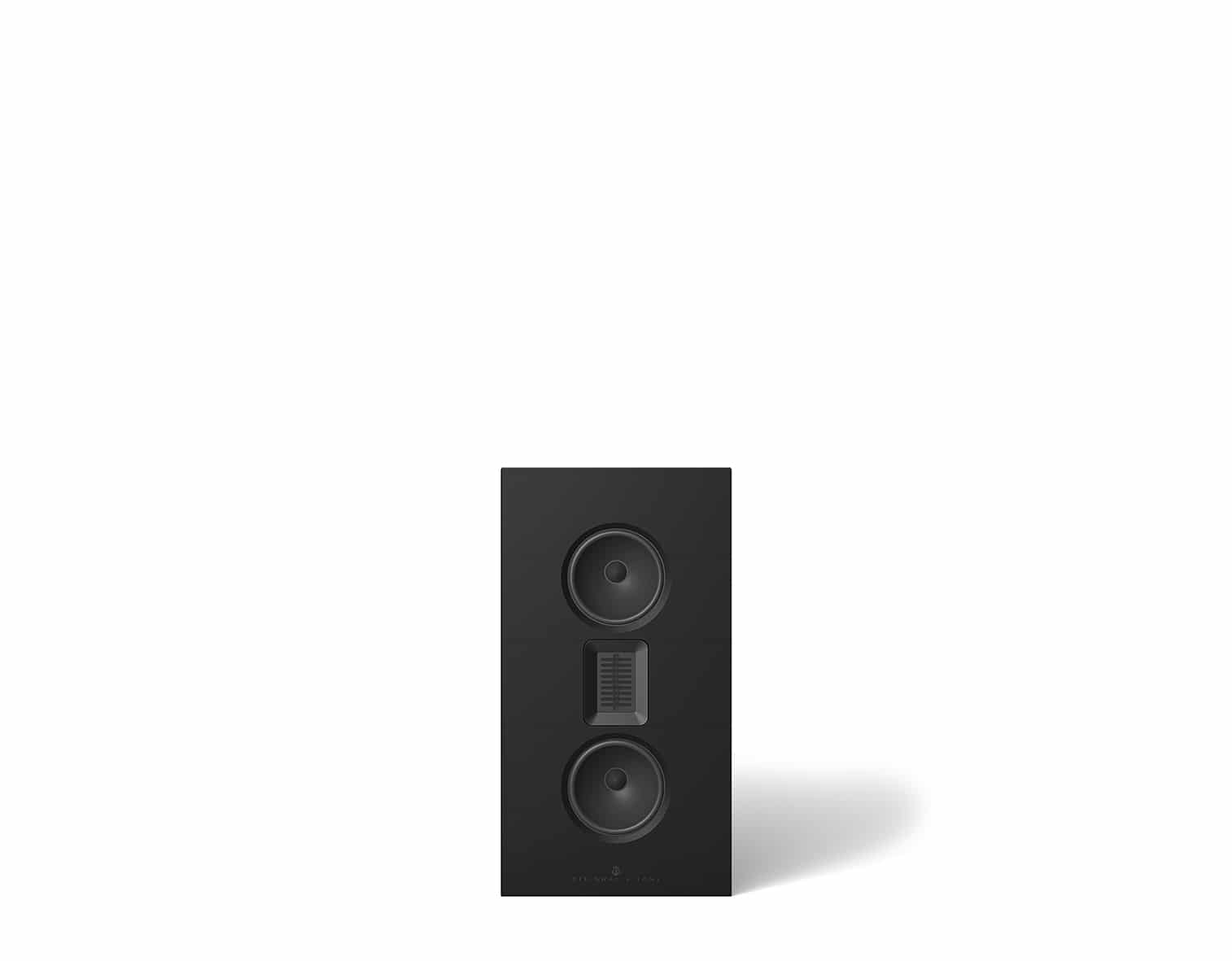 STEINWAY & SONS Model m l/r