The LS series is the number one choice for larger rooms and spaces with rows of elevated seats. The series features an innovative line source approach incorporating floor-to-ceiling stackable speakers and boundary woofers. This allows sound to propagate over long distances, thus ensuring tonal consistency by reducing reflections from ceiling and floor, especially in large rooms. Line source technology means that every seat in the listening space has almost the same volume level and offers the same sound experience, from the front to the rear of the room.
Stackable boundary woofers
The stackable LSR-212 boundary woofer, with its powerful 117 dB SPL, provides powerful and accurate bass to create a fully encompassing experience – direct sound and reflections from the environment arrive at the listening point at exactly the same time. Stacking options are fully customizable; you can stick with one pair for a smaller room, or begin to stack woofers to achieve the same sound pressure in a larger room.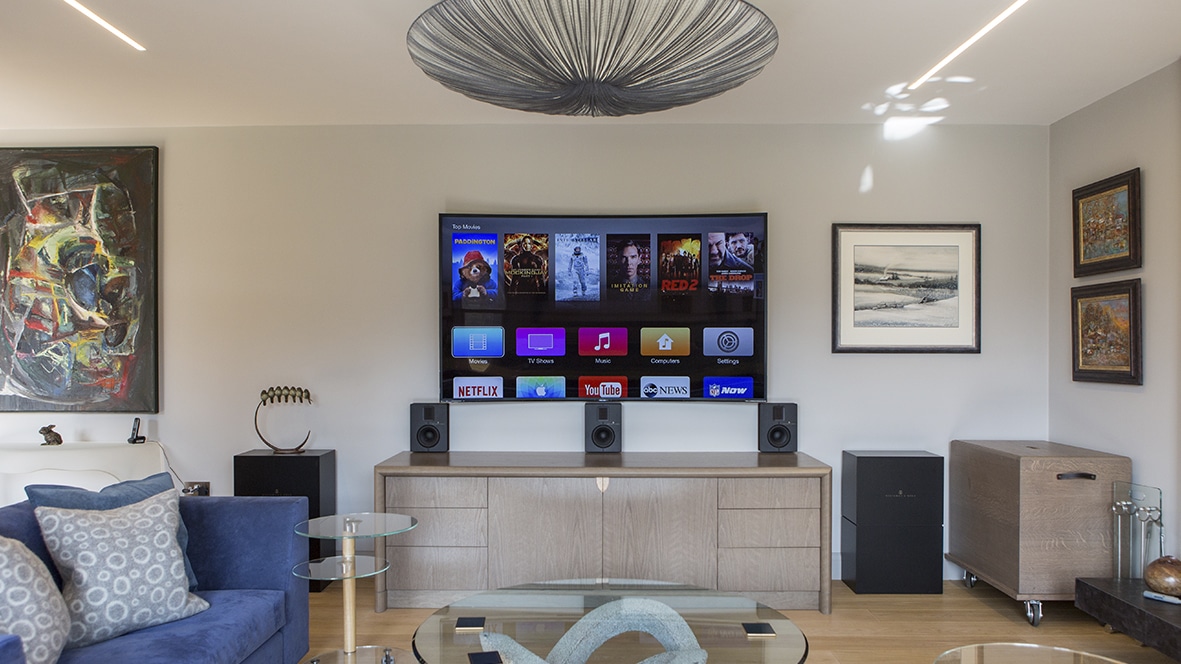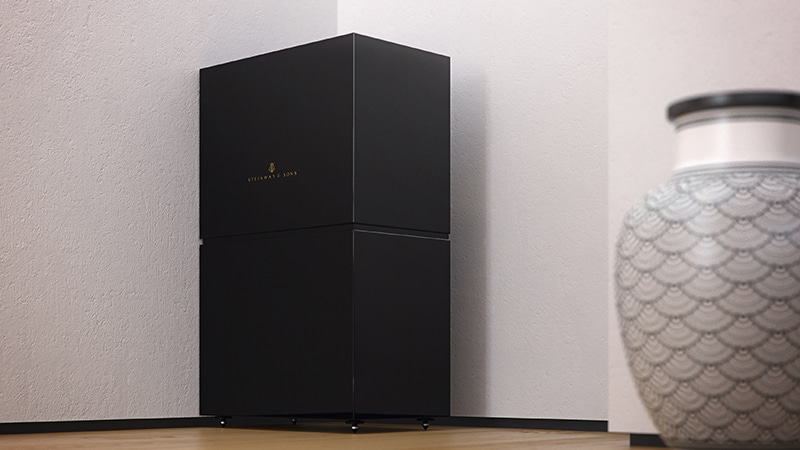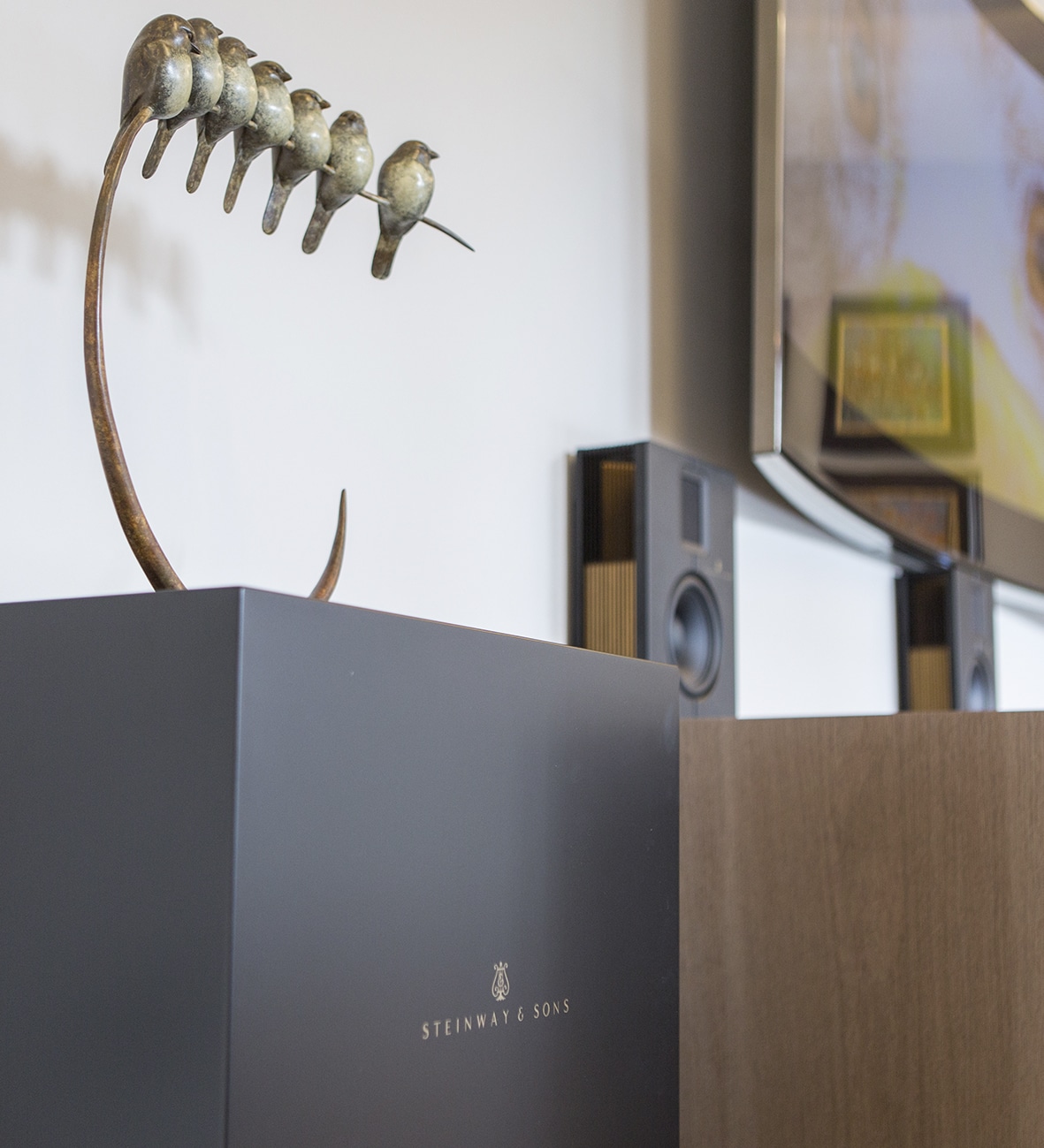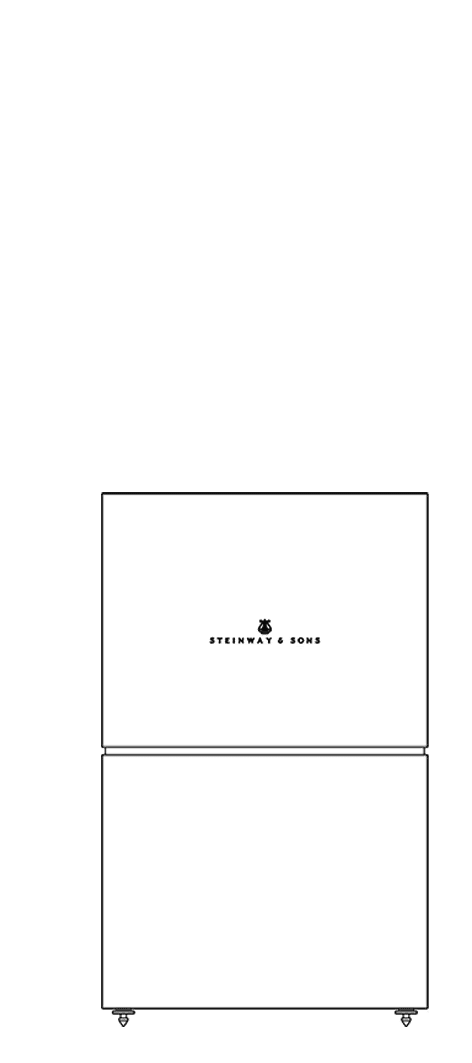 Specifications
Description: In-room stackable boundary woofer
Frequency response: 20 – 500 Hz
Max SPL @ 1m: 117 dB (120 dB Corner)
Amplification needed: 1 channel
Dimensions (H x W x D): 71.0 x 45.0 x 27.0 cm / 28.0 x 17.7 x 10.6 in
Weight: 35.4 kg / 78.3 lbs
Finish: Matte black, high-gloss black, high-gloss white.
Downloads:
Fact sheet
Installation manual
Technical drawings
Pictures
Integrated system approach
All Steinway & Sons products work with all other series components to create custom sound systems. We guarantee the legacy of absolute perfection that comes with the Steinway & Sons partnership, and this cannot be attained with a mix of "off the shelf" products from different manufacturers. No chain is stronger than the weakest link, and our full system approach ensures high efficiency in every aspect. Steinway Lyngdorf's integrated system approach delivers solutions for any room and for any need.
Below you can see some of the products we typically combine with LSR-212 – depending on the room and customer wishes.