The In-Wall series speakers are specifically designed to be placed behind acoustically transparent screens, fabric panels, and metal mesh grills. With invisible presence, the In-Wall series offers exceptional performance, versatility, and unbeatable appeal. This series can be mixed-and-matched with any other item in our product range while maintaining the outstanding performance of each individual component.
The in-ceiling speakers
The IC-16 speaker is a perfect alternative to the S-16IW for installations requiring angled speakers for immersive sound. Designed with immersive sound formats in mind, the IC-16 features an angled face within a compact back box.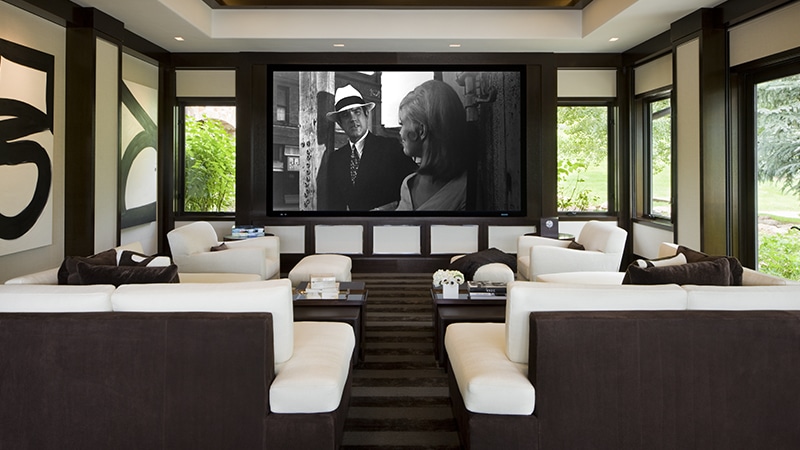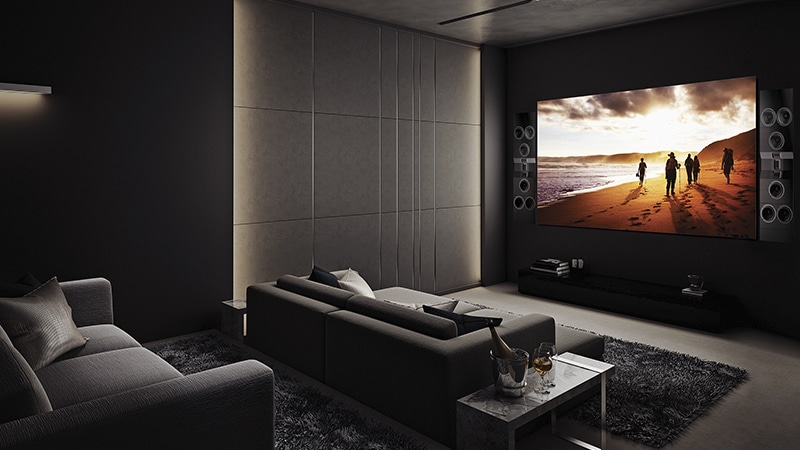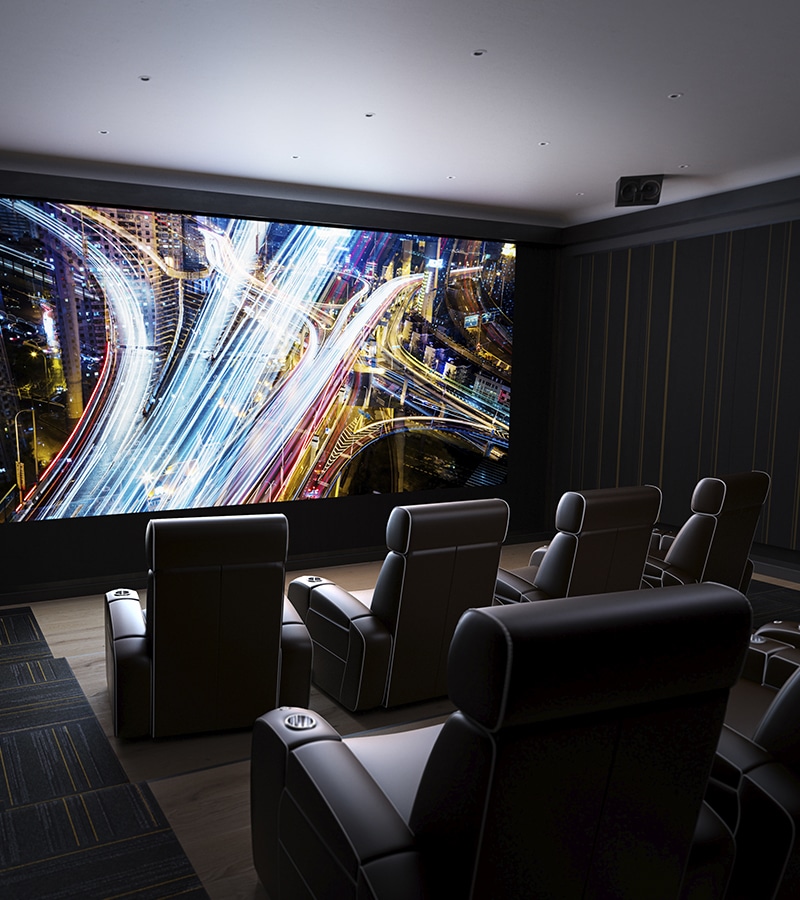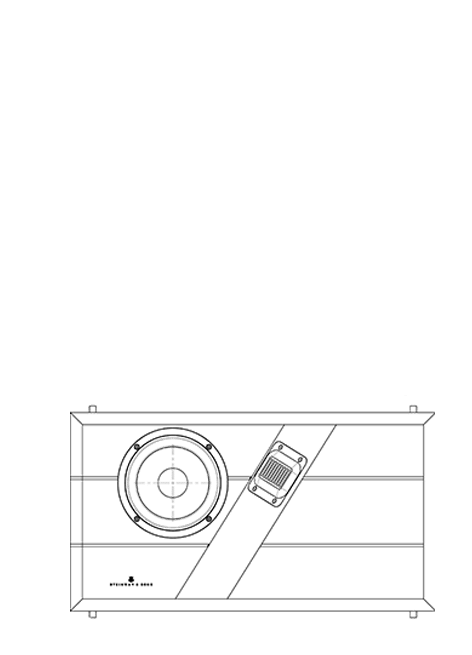 Specifications
Description: In-ceiling speaker
Frequency response: 80 – 22k Hz
Max SPL @ 1m: 114 dB
Amplification needed: 1 channel
Dimensions (H x W x D): 57.0 x 31.0 x 10.0 cm / 22.4 x 12.2 x 3.9 in
Weight: 8.9 kg / 19.6 lbs
Finish: Matte black
Downloads:
Fact sheet
Installation manual
Technical drawings
Pictures
Integrated system approach
All Steinway & Sons products work with all other series components to create custom sound systems. We guarantee the legacy of absolute perfection that comes with the Steinway & Sons partnership, and this cannot be attained with a mix of "off the shelf" products from different manufacturers. No chain is stronger than the weakest link, and our full system approach ensures high efficiency in every aspect. Steinway Lyngdorf's integrated system approach delivers solutions for any room and for any need.
Below you can see some of the products we typically combine with IC-16 – depending on the room and customer wishes.