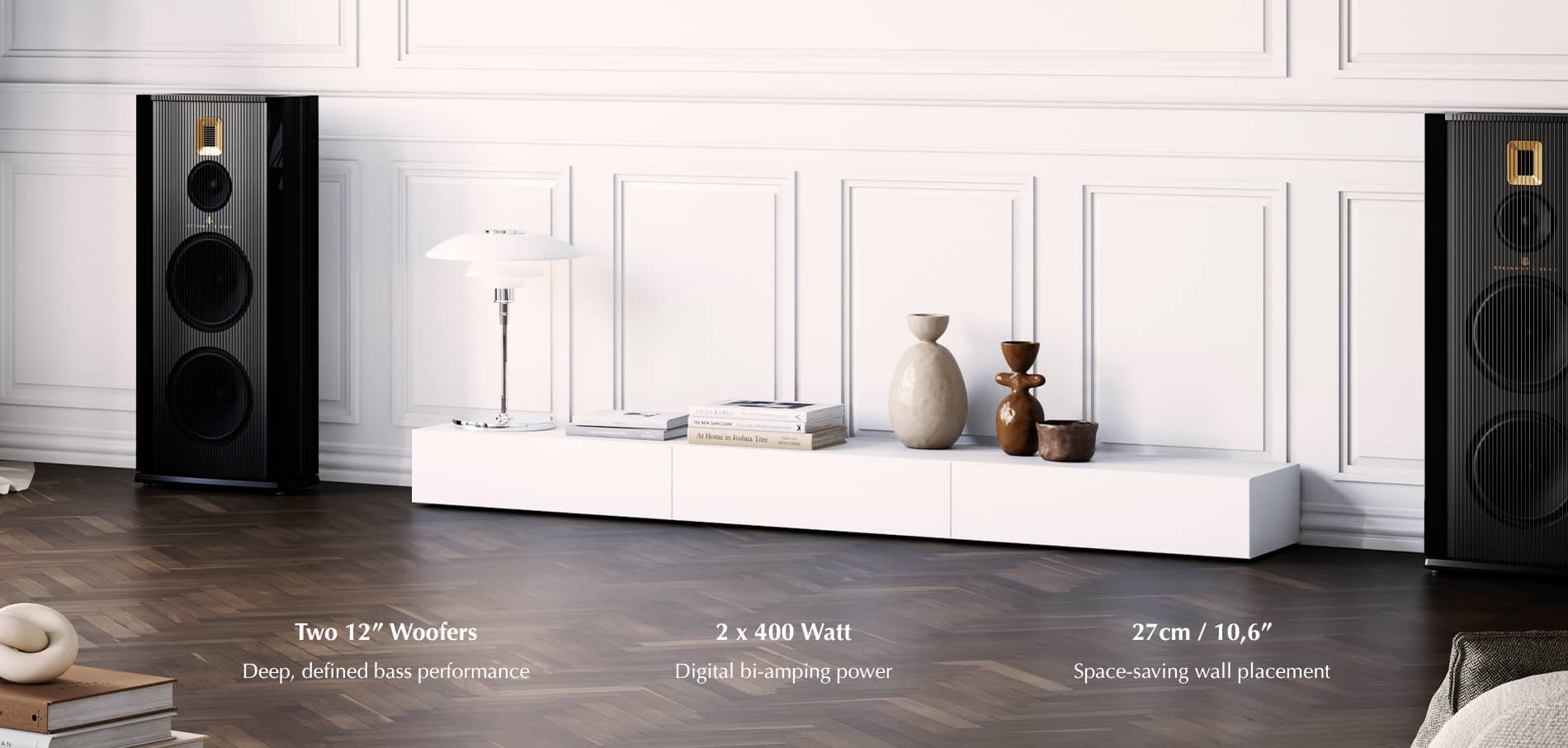 The Steinway & Sons Model A loudspeaker provides the acclaimed sound performance from a speaker design optimized for room-friendly placement against a wall. This makes the Model A the first choice when the room shape or interior demands a more space-saving setup, from living rooms and media rooms to apartments, penthouses, or yachts, as well as rooms without the space for separate woofers. While the company's own Air Motion Transformer tweeter, dedicated midrange driver, and two large woofers provide outstanding clarity, resolution, and a deep yet defined bass, the shallow closed-cabinet construction takes advantage of the speaker placement near the wall. The result is a room-filling sound with a fast and tight impulse response, suited to every musical style from pure acoustic recordings to dynamic sound effects and large orchestral pieces.
Outstanding clarity and defined bass
No compromises have been made in the loudspeaker technology: The company's own Air Motion Transformer tweeter and 6.5" midrange driver provide outstanding clarity and resolution, while two powerful 12" woofers deliver deep, yet defined bass. Despite the very shallow closed-cabinet design, the large diameter of two woofers combined allows a stunningly powerful and dynamic bass performance.
Design and finish on the highest quality level
The distinctive design with black piano finish, black strings, and matte gold details resembles the famous Steinway & Sons pianos, while each loudspeaker is assembled and finished by hand in Denmark. The Model A loudspeaker comes as standard in matte black with high gloss black side panels and matte gold details, and can be customized with polished gold details as well as other lacquers and finishes, on request and special order.
Integrated system approach for ideal amplifier matching
Steinway Lyngdorf's integrated system approach provides the ideal amplifier match and ensures the best system perfor- mance. The Model A has been designed with the Steinway & Sons A1 or A2 digital power amplifiers as an integral part of the system, with the Steinway & Sons stereo or surround processors performing the active crossover in the digital domain. Additionally, the processor's RoomPerfect™ technology will adapt the Model A to the room acoustics and always ensure the best sound performance in any room.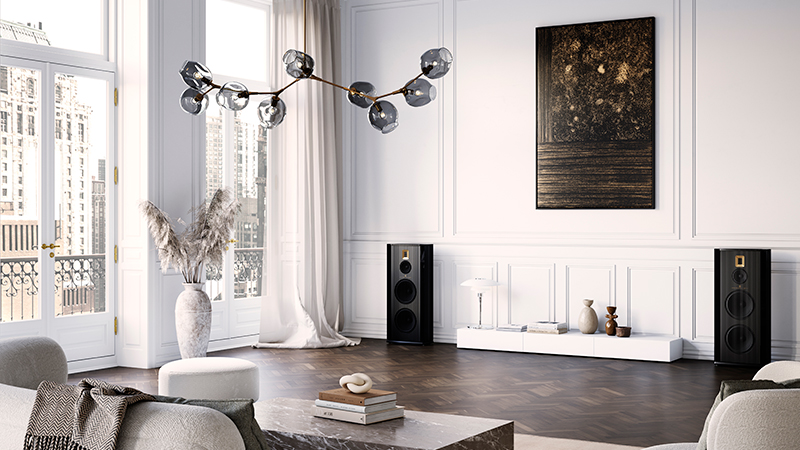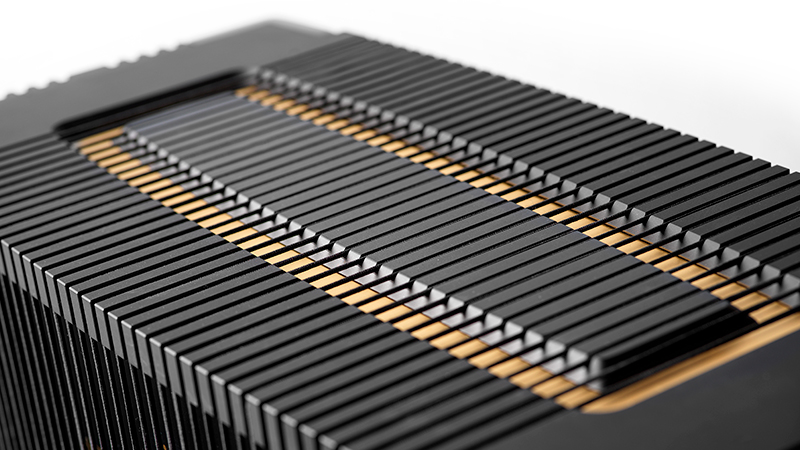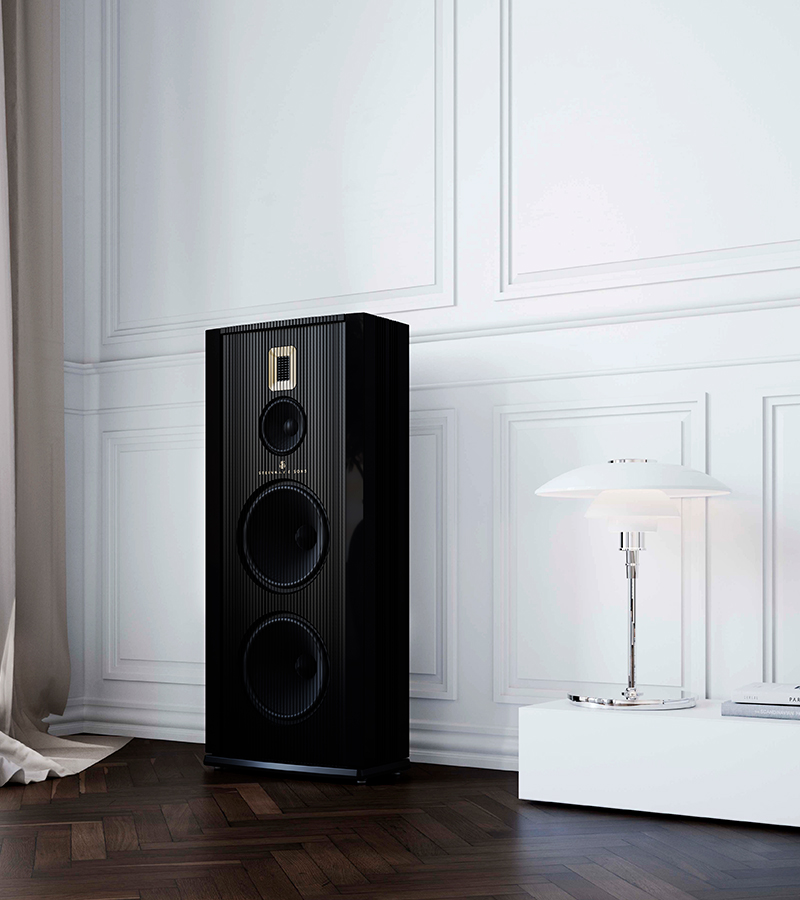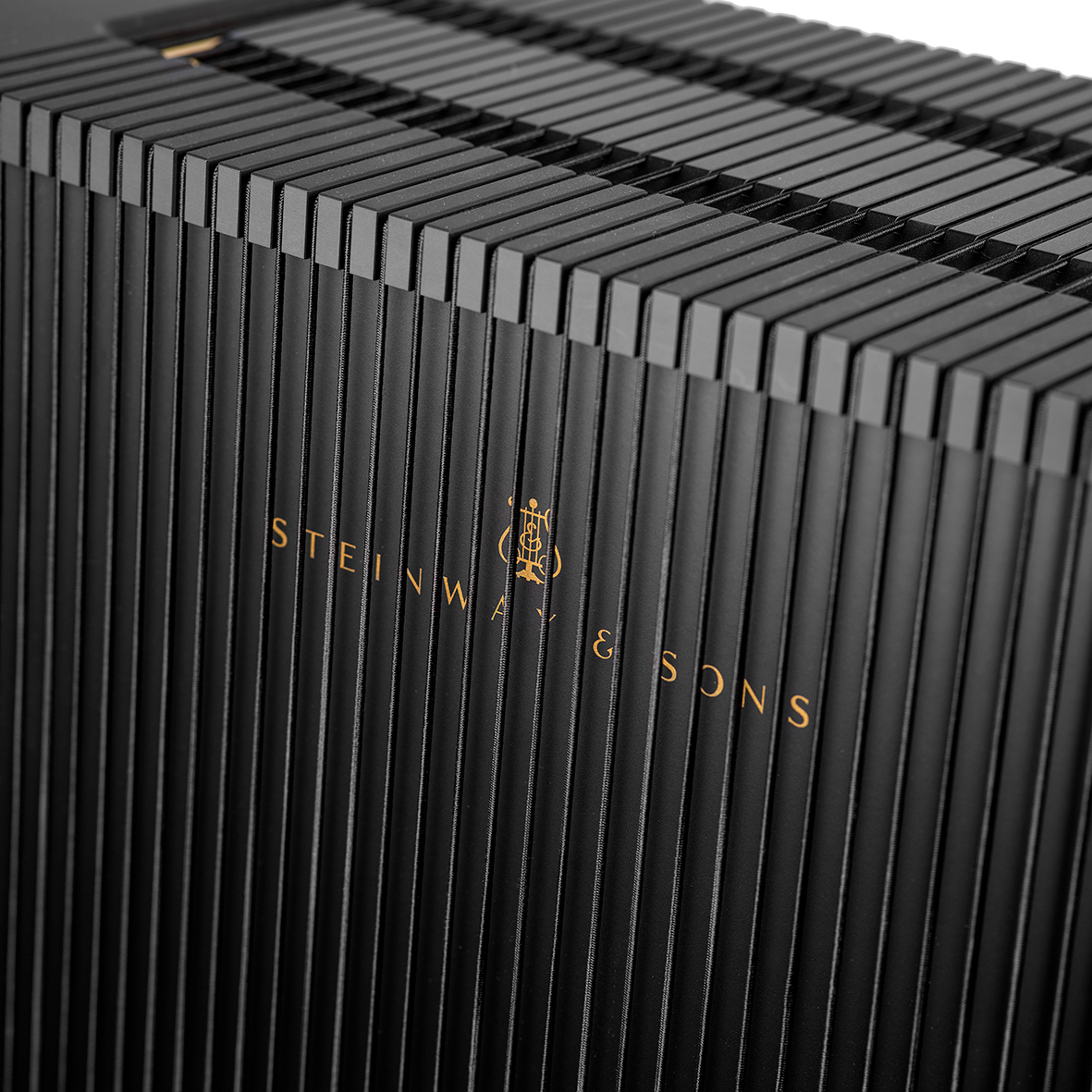 Space-saving and room-friendly design
The shallow speaker design and sound tuning optimized for wall placement make the Model A the first choice when the room shape or interior design demands a space-saving setup. The distinctive design with black piano finish, black strings and matte gold details resembles the famous Steinway & Sons pianos and can be customized in other lacquers and finishes on request and special order.
Extraordinary Air Motion Transformer tweeter
The Model A uses the company's own Air Motion Transformer tweeter with an ultra-thin, folded Kapton diaphragm between extremely powerful neodymium magnets, achieving a completely clear, high resolution, distortion-free performance even during the loudest crescendos. The tweeter is embedded in a solid, gold-plated base and complemented by lacquered side panels and acoustically transparent strings, giving the speaker its unmistakable Steinway & Sons appearance.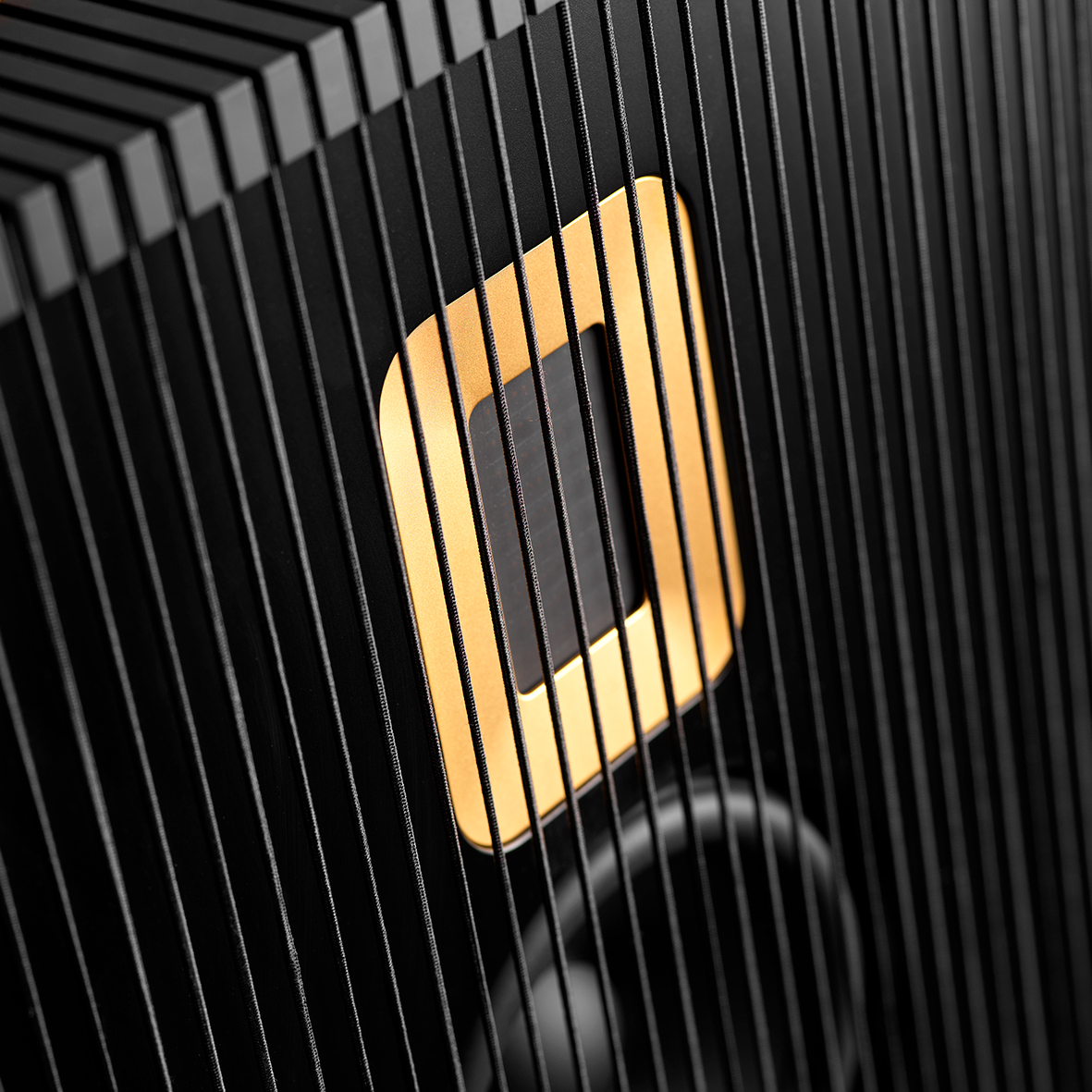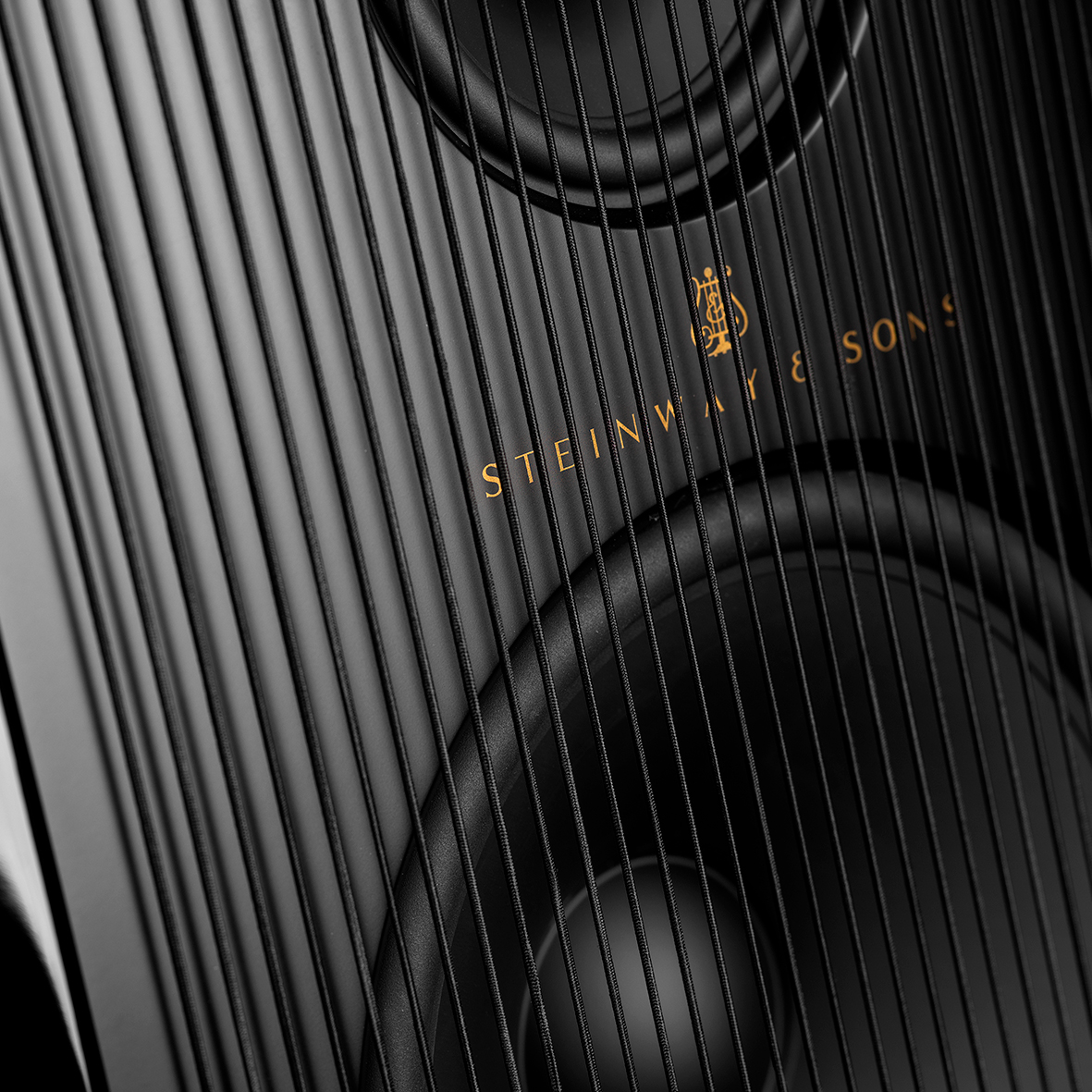 Two large and powerful woofers
Two large 12" woofers on the front are unusual for a speaker of this size, providing the foundation for the Model A's out- standing bass performance. The two woofer cones combined add up to a very large sound-radiating surface, capable of reproducing a deep bass even below 25 Hz. Large vented magnets with copper rings and four-layer voice coils provide low distortion, low compression, and high power handling. The shallow cabinet allows speaker placement against the wall, which together with RoomPerfect™ leads to a stunningly powerful, fast, and tight bass performance.
"This Steinway Lyngdorf Model A is a "State of the Art" loudspeaker that delivers an unparalleled audio experience with crystal clear powerful sound and delivers a truly immersive audio experience. Model A also features advanced room correction technology, allowing the sound to be optimized for any listening environment. Whether placed loose in the room or against the wall, this Model A always delivers the best possible sound, regardless of the size or shape of the room."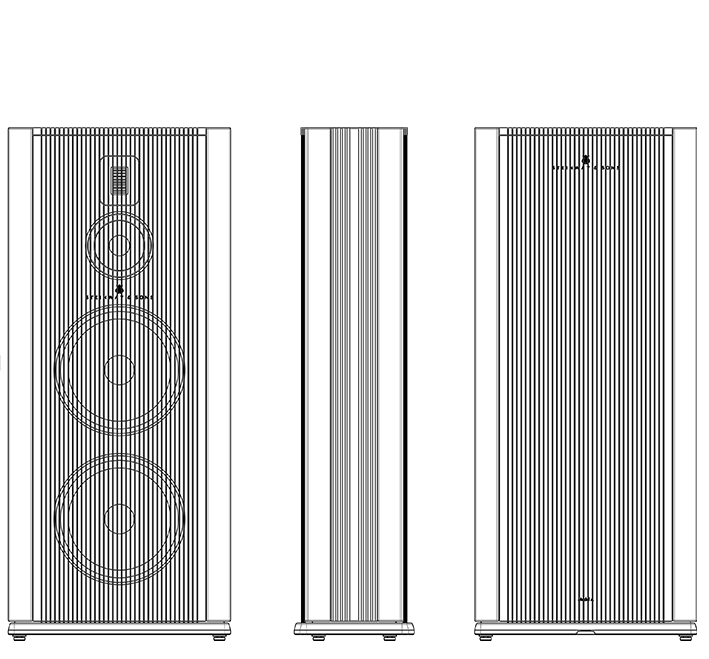 Specifications
Description: Full-range in-room loudspeaker
Tweeter: Air Motion Transformer, Kapton foil, Neodymium magnet
Midrange: 165mm / 6,5", anodized aluminum cone, vented magnet with copper clad pole piece, 35mm / 1,4" two-layer voice coil, molded aluminum basket
Woofer: Two 30 cm / 12", anodized aluminum cone, vented double magnet with copper ring, 75mm / 3" four-layer voice coil, molded aluminum basket
Enclosure: Closed cabinet, aluminum and MDF, steel base
Frequence range: 25 – 22,000 Hz (-3 dB)
Amplification: A1 or A2 Amplifier, 2 x 400 watt per loudspeaker
Amplification channels: 2 per loudspeaker
Max SPL@1m: 114 dB
Crossover: Woofer/Midrange: Digital crossover stored in processor, 200 Hz. Midrange/Tweeter: Passive crossover, 2200Hz
Connections: Neutrik speakON
Placement: Floor-standing, against the wall
Dimensions (W x H x D): 500 x 1150 x 270 mm / 19,7 x 45,3 x 10,6 inches (incl. base plinth)
Weight: 76 kg / 168 lb
Finish: Black piano finish, custom finishes available
Downloads:
Installation manual
Fact sheet
Technical drawings
Pictures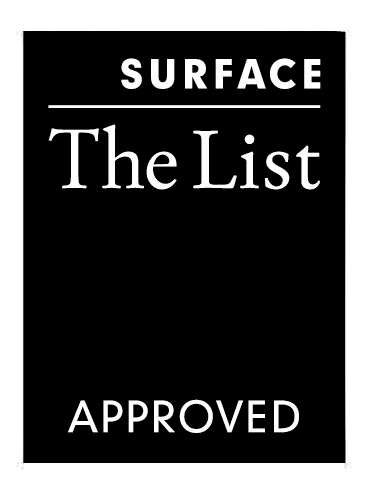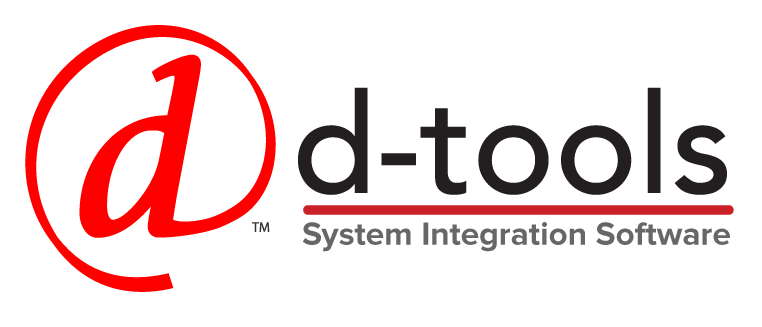 Grand sound
The Steinway & Sons Model A loadspeaker is named after the Steinway & Sons Model A piano. At 6′ 2″ (188 cm), the Model A is known for delivering a "grand" sound in a medium-scale instrument. This grand offers power and warmth, with a design that allows the solid spruce soundboard to freely and efficiently resonate, like its larger counterparts. .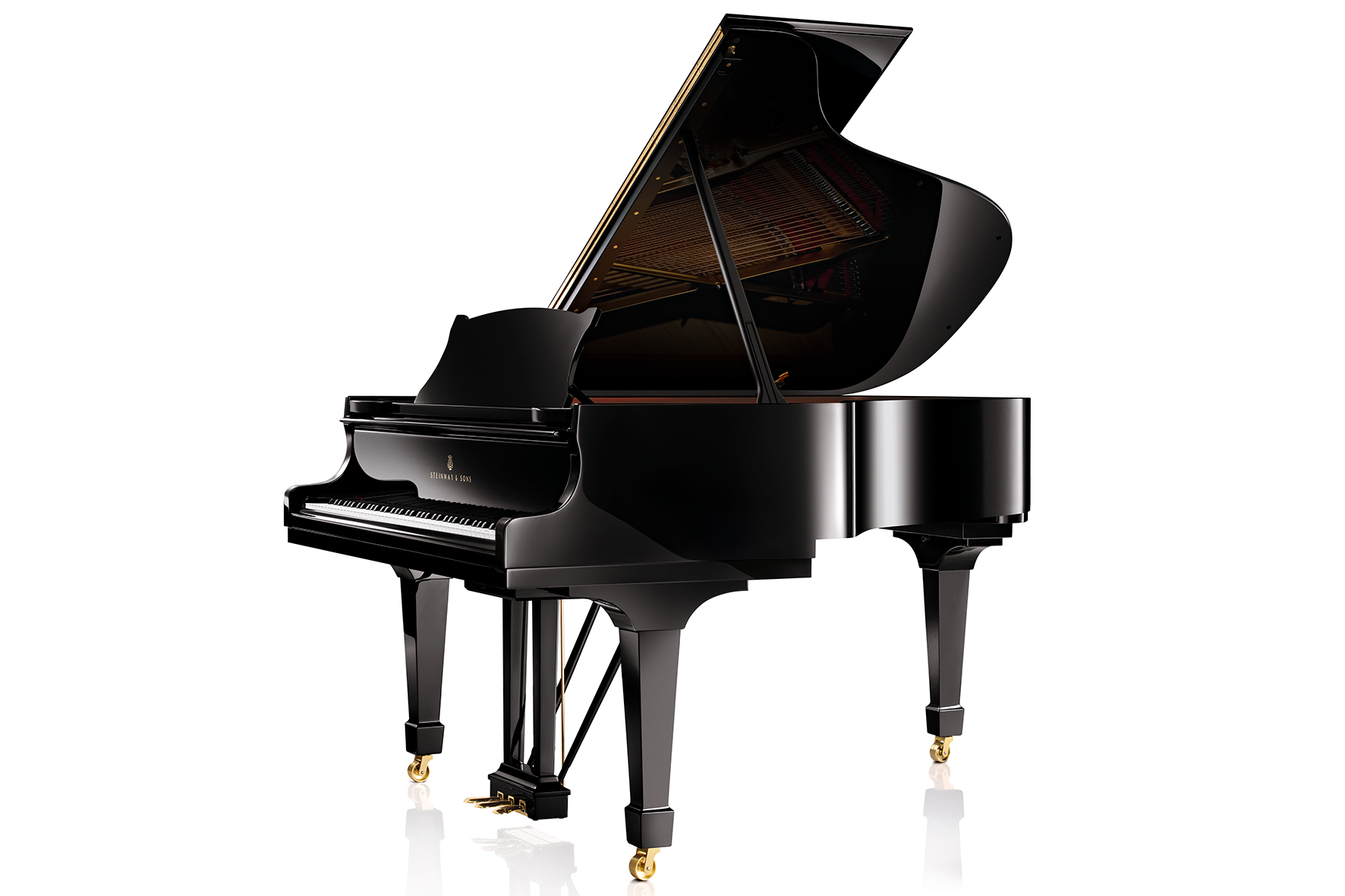 Integrated system approach
All Steinway & Sons products can be combined for individual Steinway & Sons sound systems and follow our integrated system approach. The chosen loudspeakers are programmed into the processor, and amplifiers are connected reliably using our own digital signal connection. RoomPerfect™ will further acoustically calibrate the loudspeakers to the room. With this integrated system approach, we can guarantee the legacy of absolute perfection that comes with the Steinway & Sons partnership. A perfection which can never be attained mixing products "off the shelf" from different manufacturers.
This loudspeaker can be combined with the following models, depending on the room and customer wishes.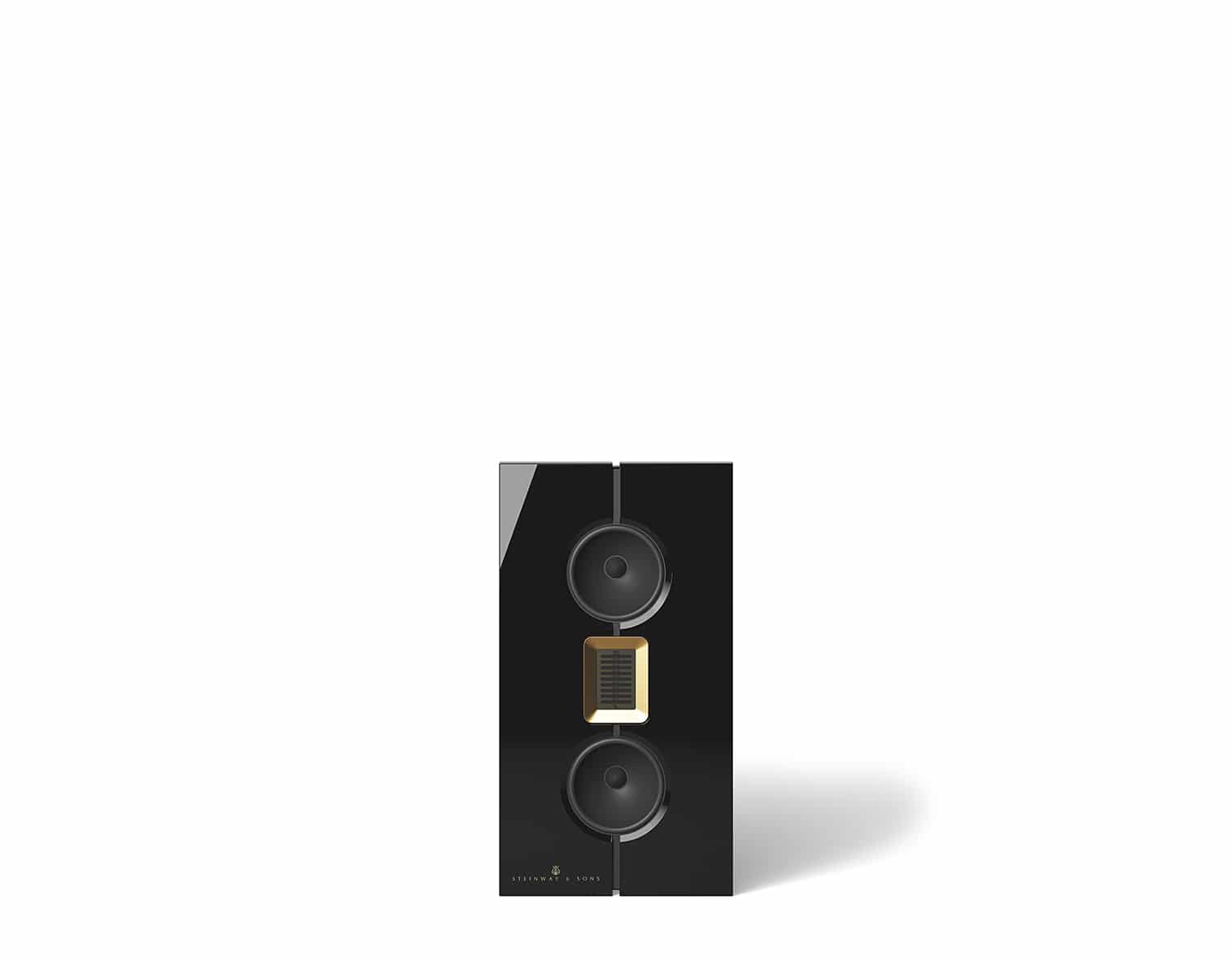 STEINWAY & SONS model m l/r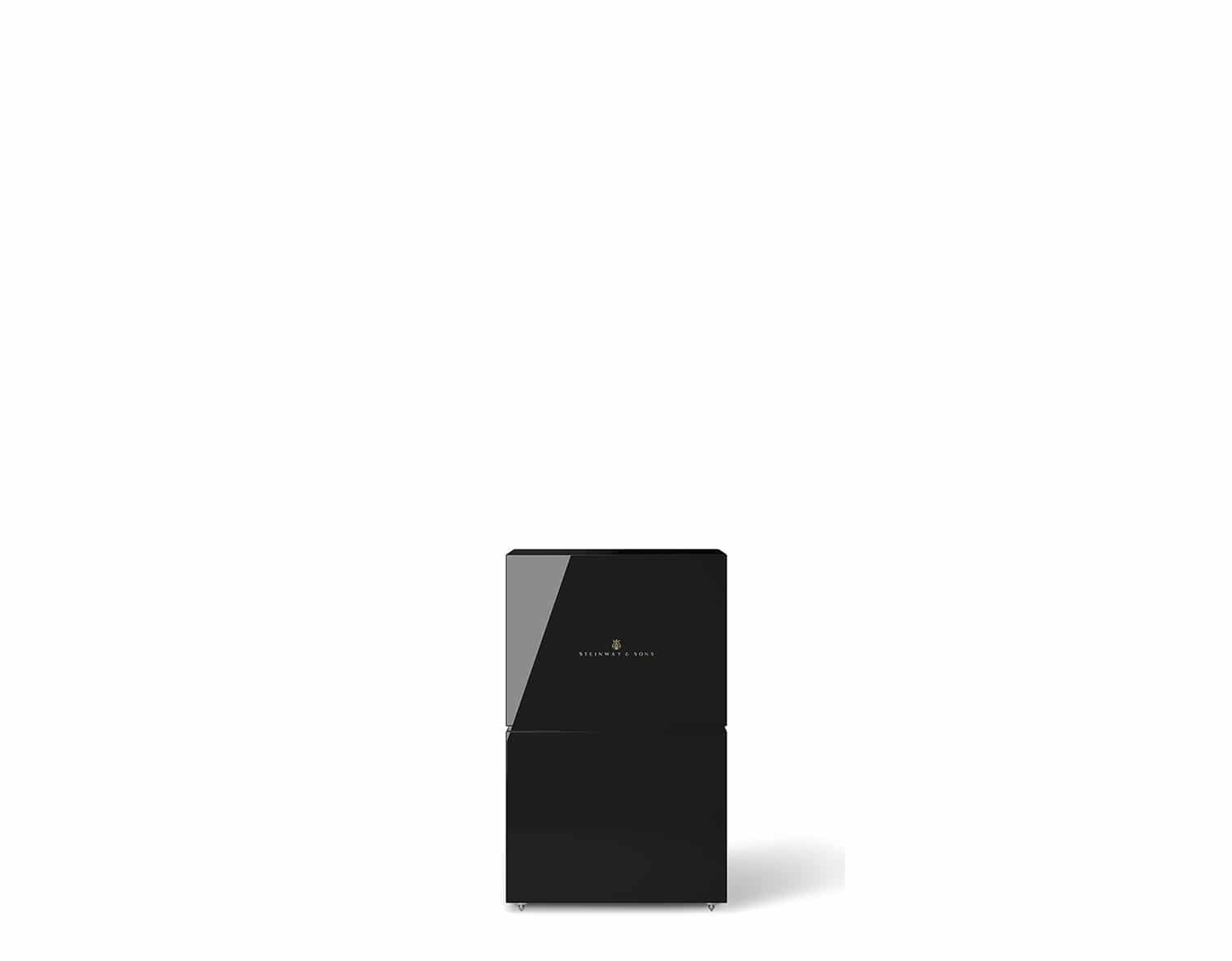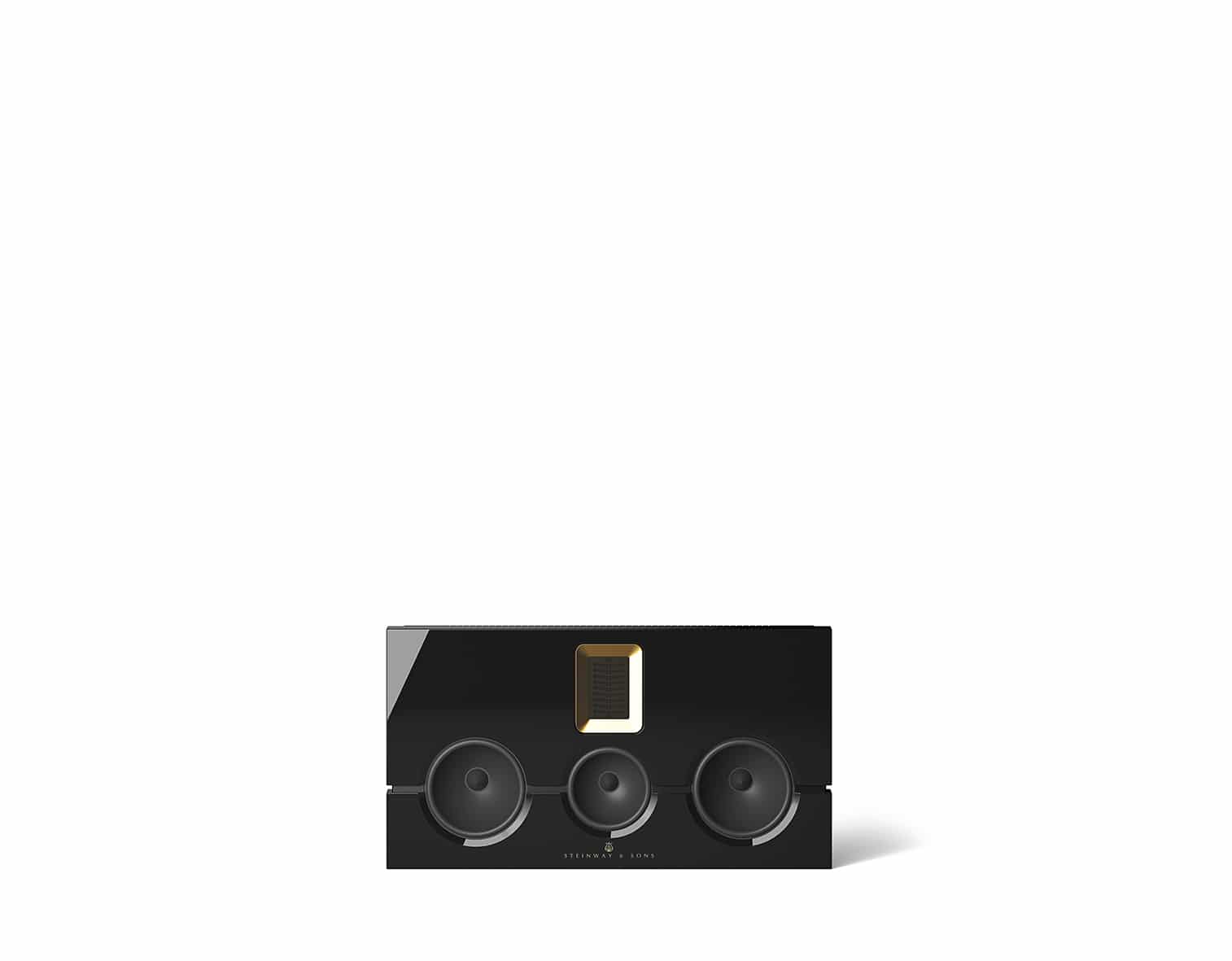 STEINWAY & SONS Model M center