Showroom
Beautiful Showroom In Ukraine
Gramophone's showroom is the first Steinway Lyngdorf showroom opened in Ukraine. It is situated in the very center of Odessa, a city in the south of Ukraine which is famous all over the world for its cultural and musical traditions. Many prominent musicians descended from Odessa, including violinist David Oistrakh and pianists Sviatoslav Richter, Emil Gilels, and many others. Gramophone's desire is to represent Steinway Lyngdorf products in the best way by demonstrating the sonic excellence of Steinway Lyngdorf systems, the best audio systems in the world.
"We knew by personal experience what a deep impression the sound of any Steinway Lyngdorf system makes on a listener. Therefore, we decided to demonstrate all advantages of the Steinway Lyngdorf technologies by installing both stereo and multi-channel audio systems in our showroom."
Model S series for the stereo system
The demo stereo system consists of the award-winning Model S series speakers along with a pair of A1 amplifiers and an SP-1 stereo processor. "In a small-sized room, the entire system sounded so fantastic that it felt like being inside the music! It did not matter what piece or genre of music was played."
Dolby Atmos 7.4.2. for the multi-channel system
Gramophone's aim with the demo multi-channel audio system was to build a truly versatile sound system capable of reproducing both music and cinema sound. They knew that achieving this goal was always a big problem for any sound system. In this case, it was an even bigger problem because of poor acoustics in the room resulting from its irregular form and large size. Despite this fact, Gramophone's team still wanted to avoid an extensive acoustic treatment of the room. They preferred to create an atmosphere of a living-room rather than a sound recording studio in the showroom.
Fortunately, with the Steinway Lyngdorf's advanced room correction technology RoomPerfect™, they had a solution for the problem from the very beginning. This challenge simply gave them a good opportunity to demonstrate the remarkable performance of Steinway Lyngdorf systems in a real-life environment. Another desire of Gramophone was to build a model of the perfect modern room with a top-class audio system seamlessly blended with beautiful interior design. The room is integrated with an automation system controlling a projection system, lightning, motorized shades, air-conditioning and heating, surveillance, and security.
Gramophone chose a Dolby Atmos 7.4.2. configuration for our multi-channel system. Three Model M Center speakers were used as left, right and center front channels; four Model M L/R speakers were assigned as rear and surround channels along with a pair of S-16IW speakers as top middle overhead ones. Four Model LS-R212 boundary woofers were responsible for the bass and LFE channel. All Model M speakers and Model LS-R212 boundary woofers are in Steinway & Sons' piano high gloss black finish to emphasize the glamour and beauty of Steinway Lyngdorf products. Speakers are driven by four A2 amplifiers under control of the impressive P200 surround processor.
The demo Steinway Lyngdorf multi-channel system is integrated with the Control4 home automation system. With one touch of a pad or smart-phone, all lights go out slowly, shades and the screen are pulled down, and the projector turns on. Within seconds, the living-room transforms into a home theater that literally blows your mind.
Products used: Model S-15, Model M center, Model M l/r, IW-16, LSR-212, A1, A2, SP-1, P200
Partner: www.gramophone.ua
"As for the sound, we are more than happy with the achieved result, because all our showroom visitors share one and the same enthusiastic opinion: 'We heard nothing like this either at home or in commercial cinema theaters!"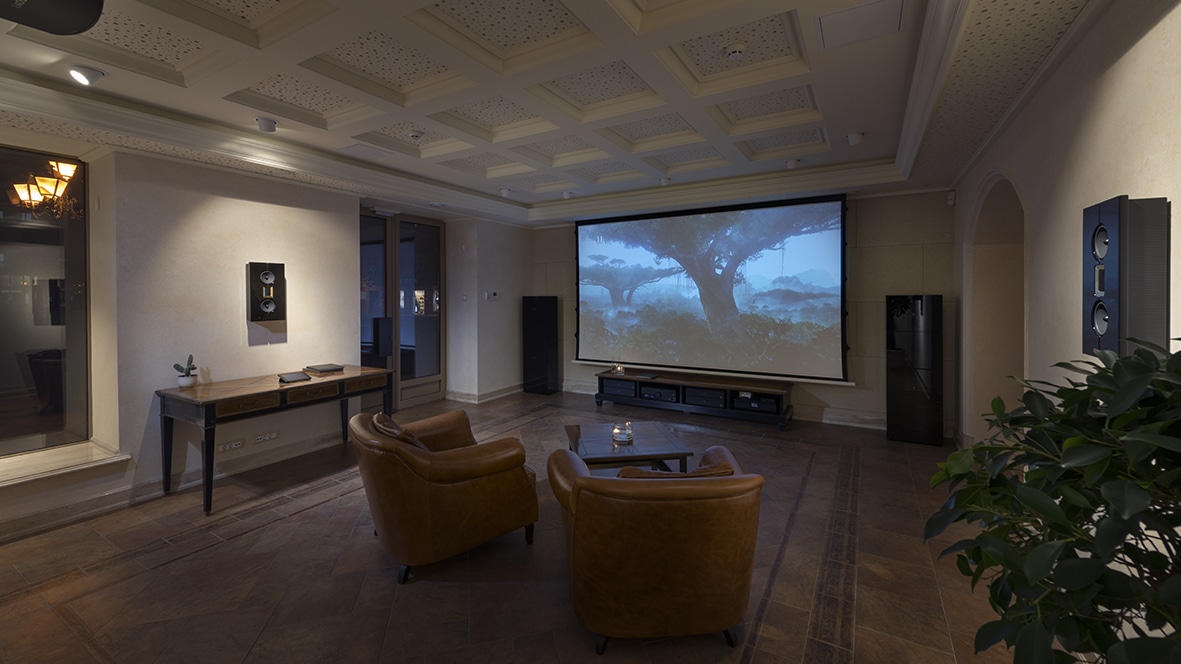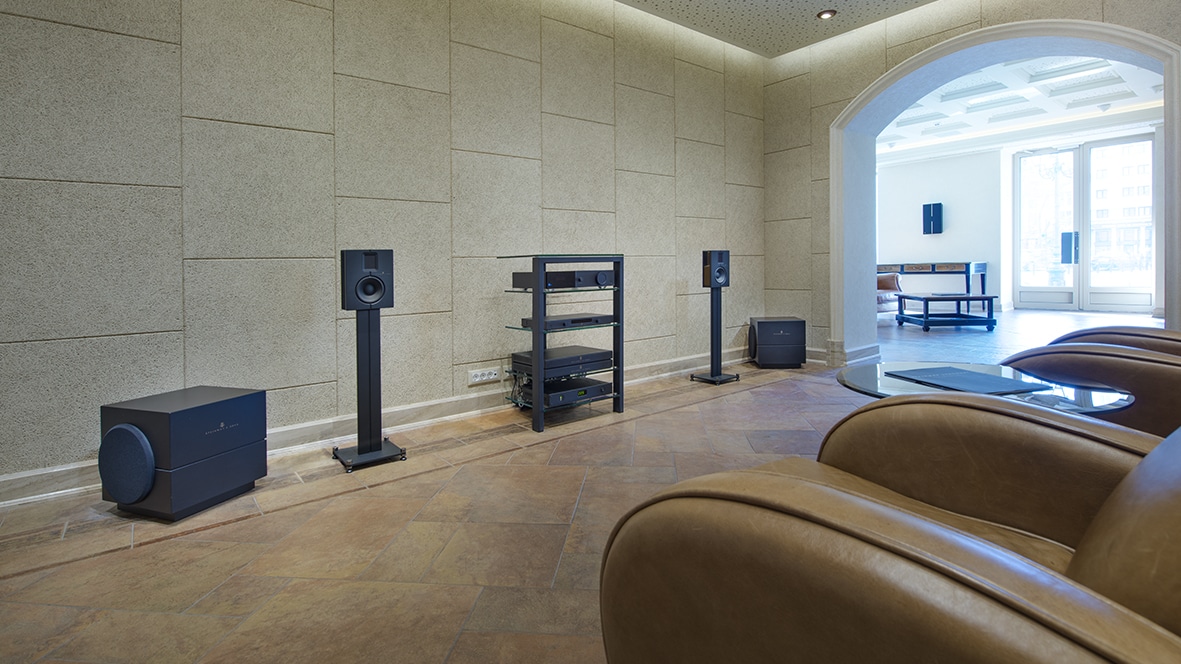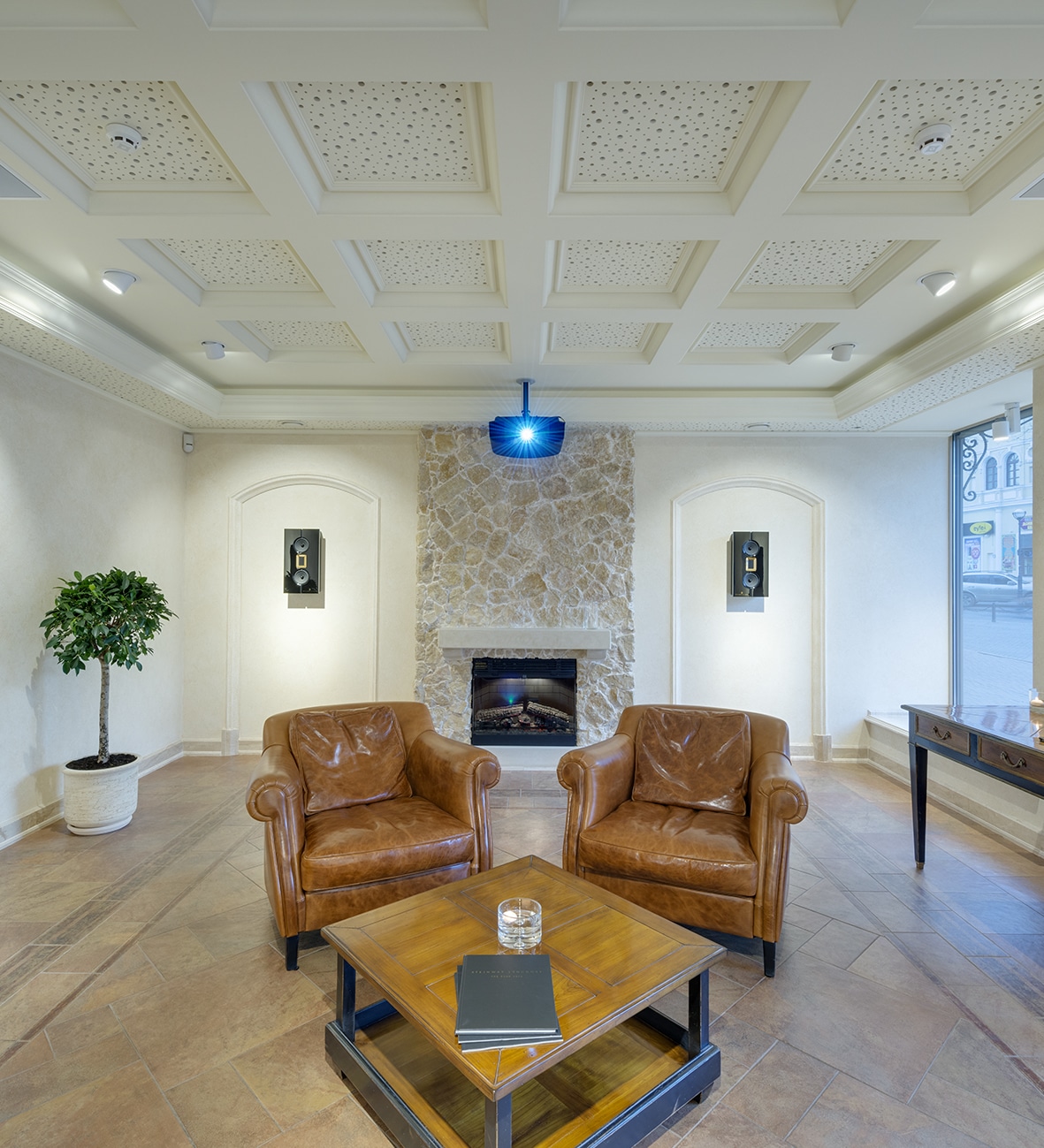 Products used in this case: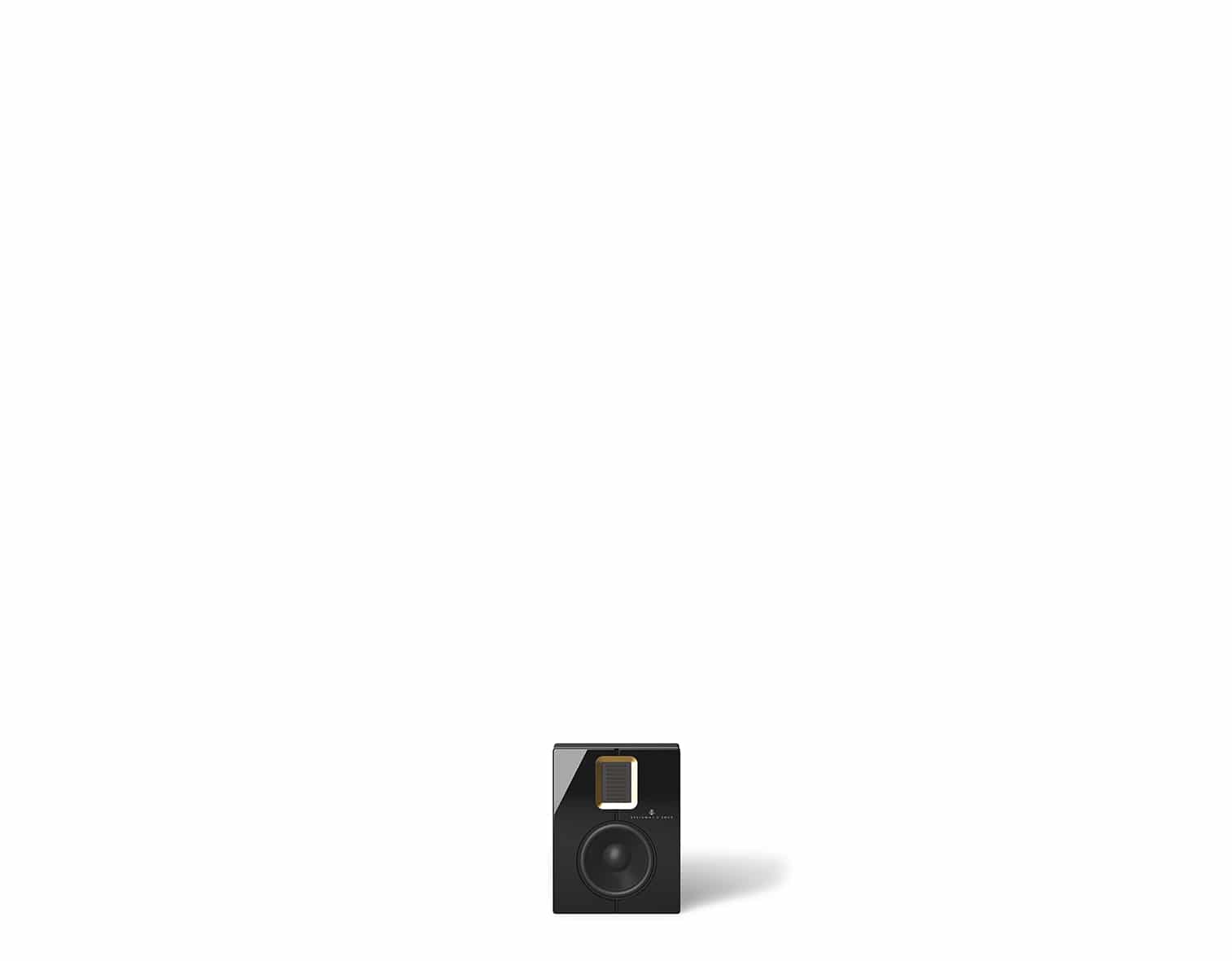 STEINWAY & SONS Model S-15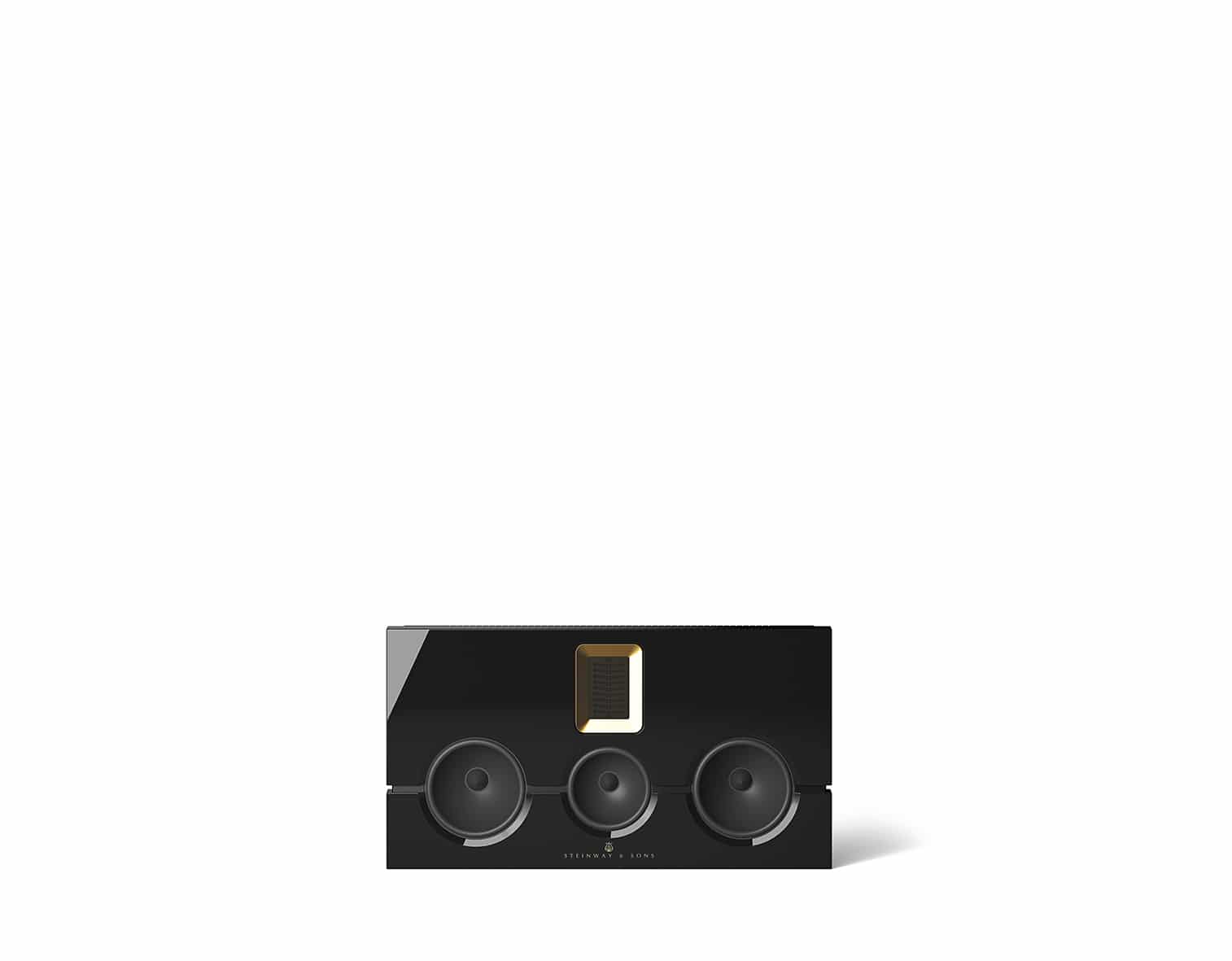 STEINWAY & SONS Model M center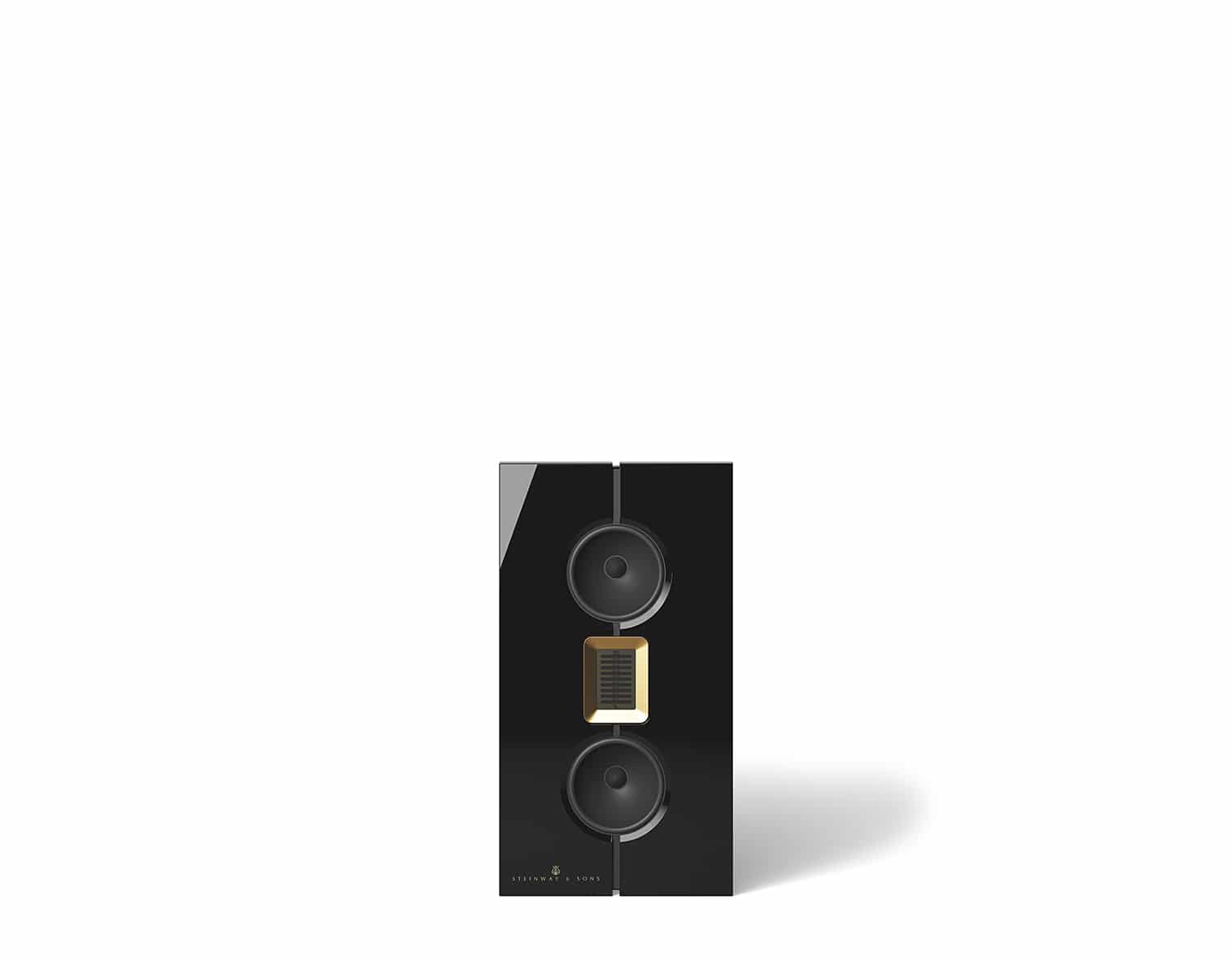 STEINWAY & SONS Model M l/r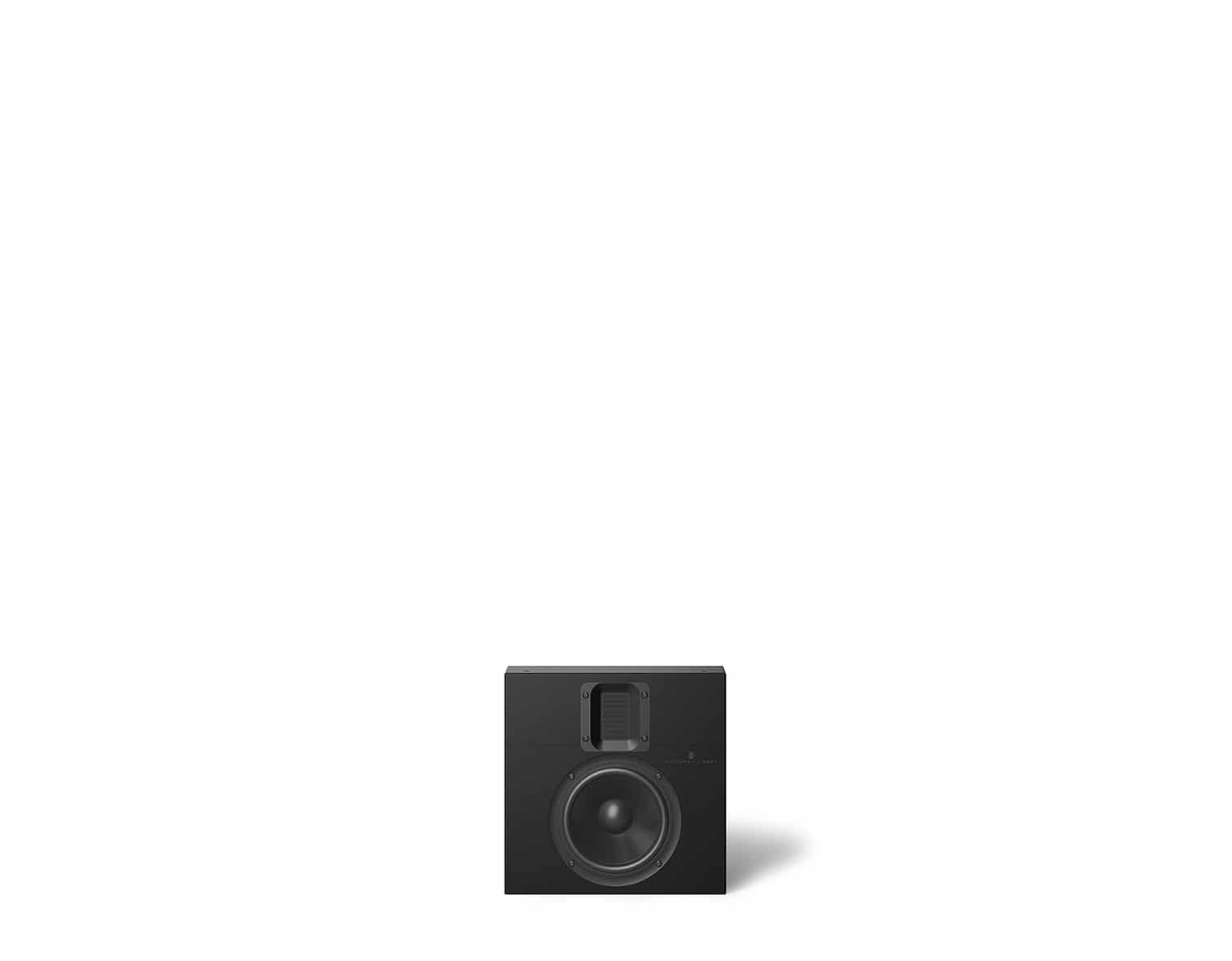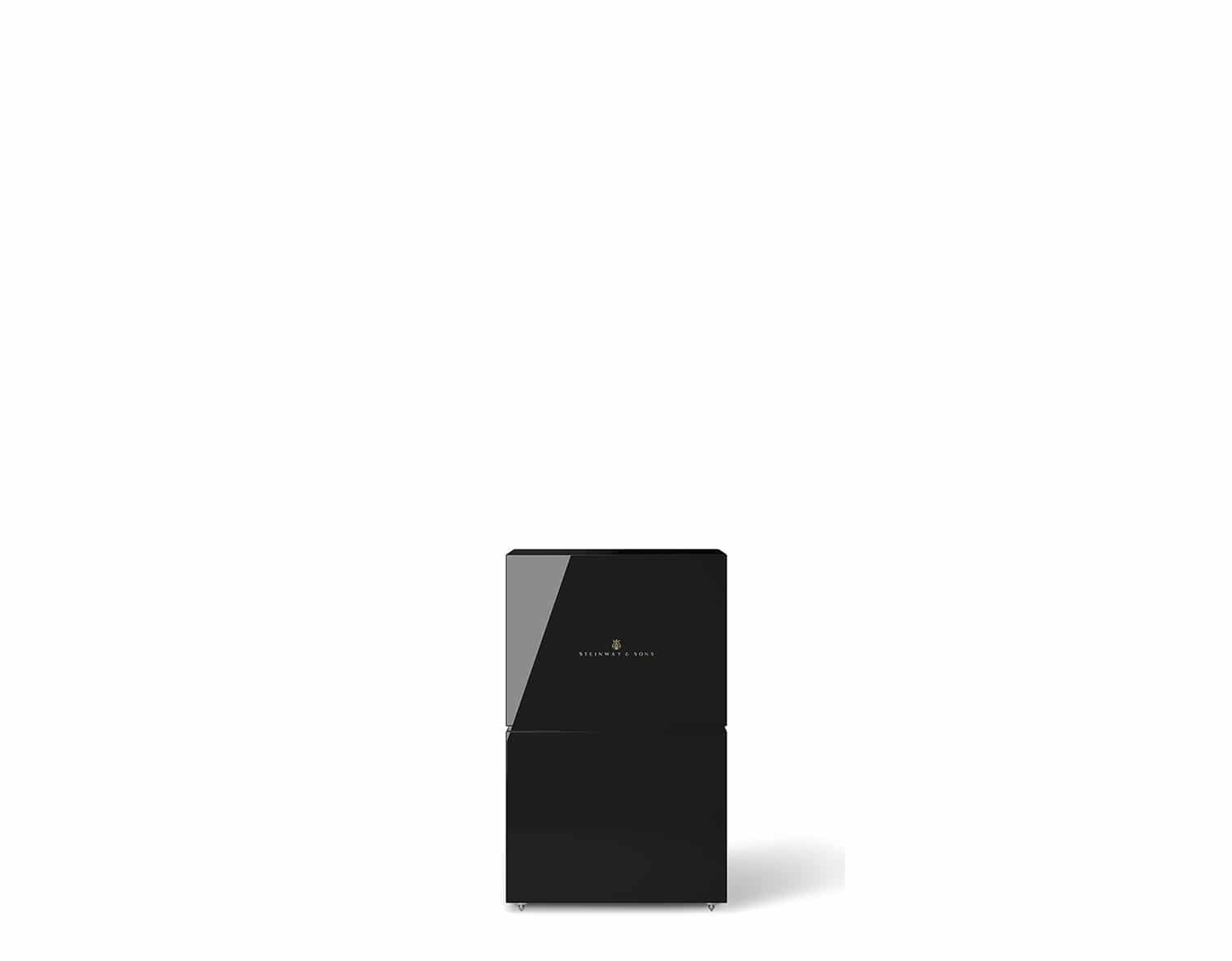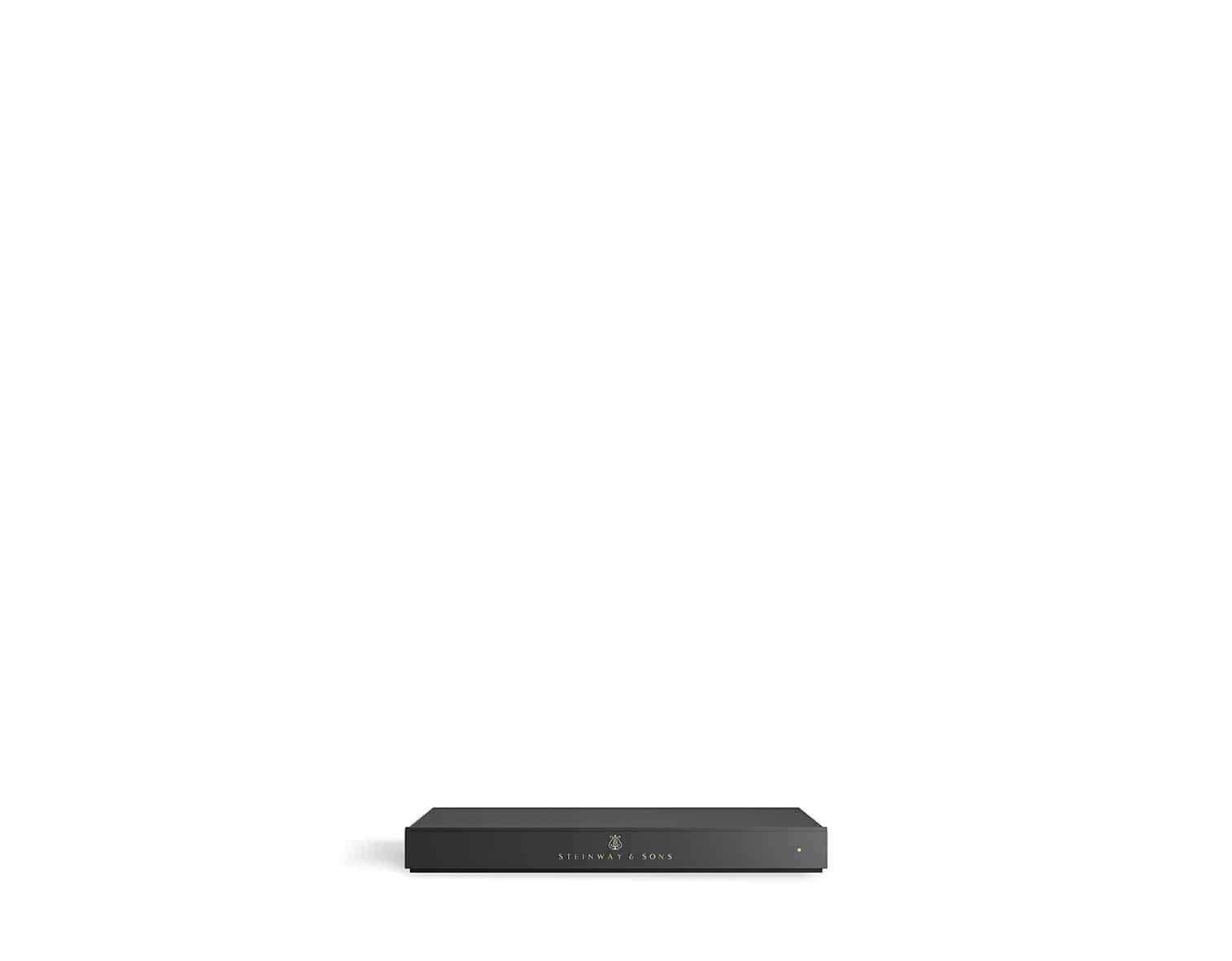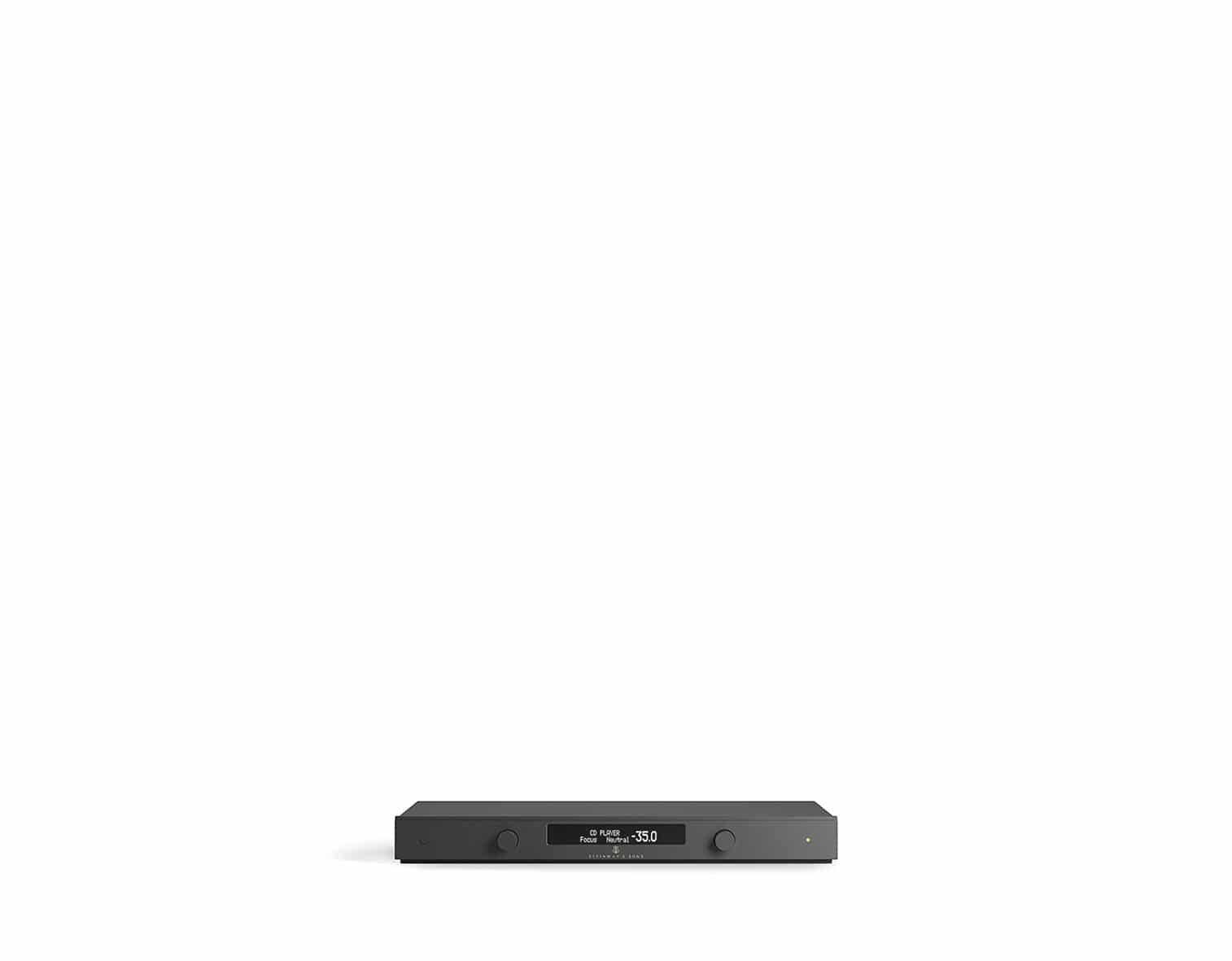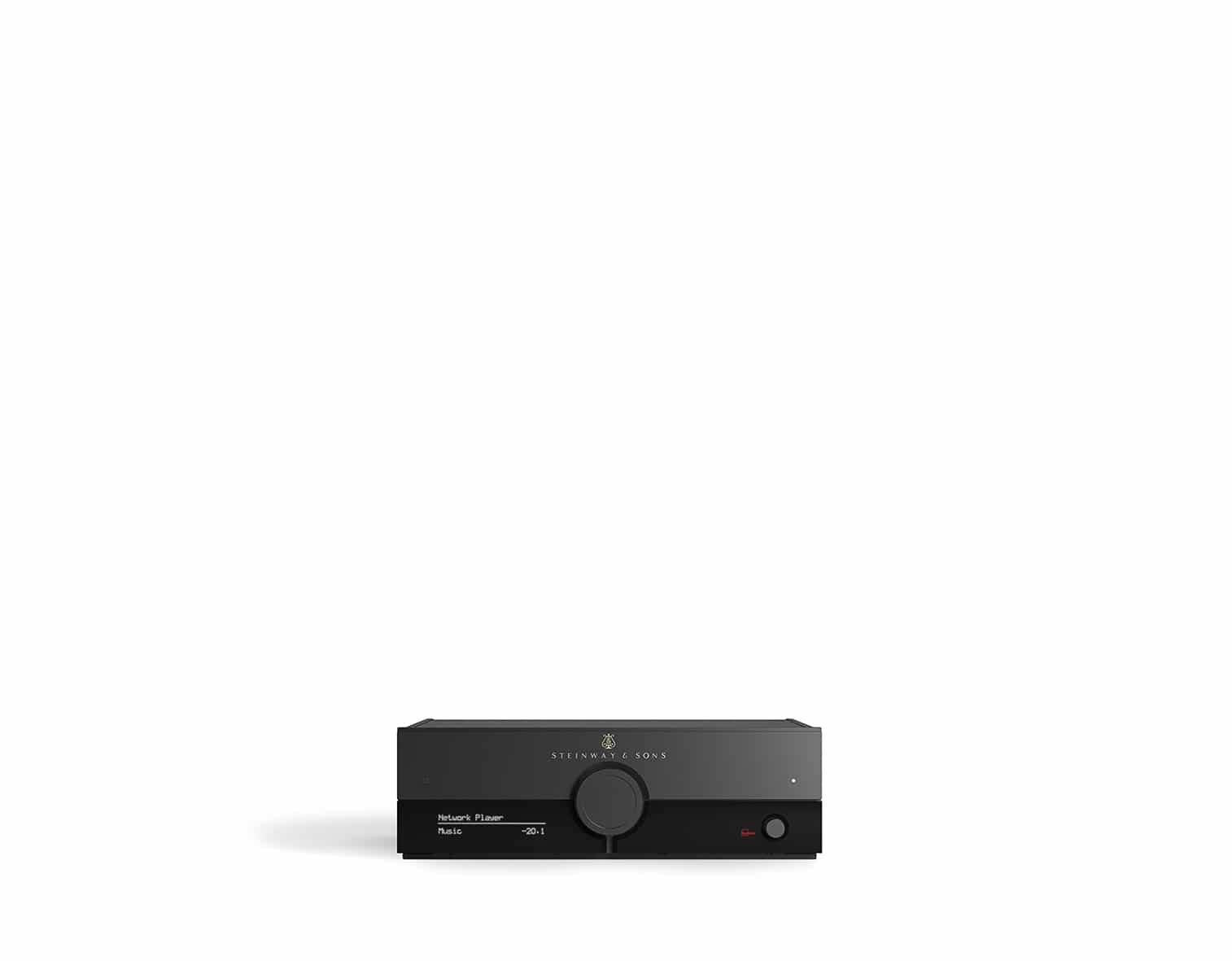 Want to make your own home theater?