Steinway & Sons
Model m bw
The Model M series is anything you want it to be. For style-conscious audio enthusiasts who prefer a discreet, customizable installation, the Model M delivers. The system's slim and stylish architectural speakers can be mounted on or in walls and ceilings, partially or completely concealed, for a discreet installation of powerful speakers offering as high or low a profile as you desire. Whether a large home theater or an intimate living room, your environment reflects your design style. The Model M just makes it sound better.
The Model M features freestanding boundary woofers to provide powerful and accurate bass. High-gloss black boundary woofers can be placed in the corners of the listening room; or the freestanding woofers can be substituted for the Model LS boundary woofer for more discreet in-wall placement. Either way, you'll enjoy a fully encompassing experience – direct sound and reflections from the environment arrive at the listening point at exactly the same time. This added efficiency allows you to play back your audio at higher levels without any distortion.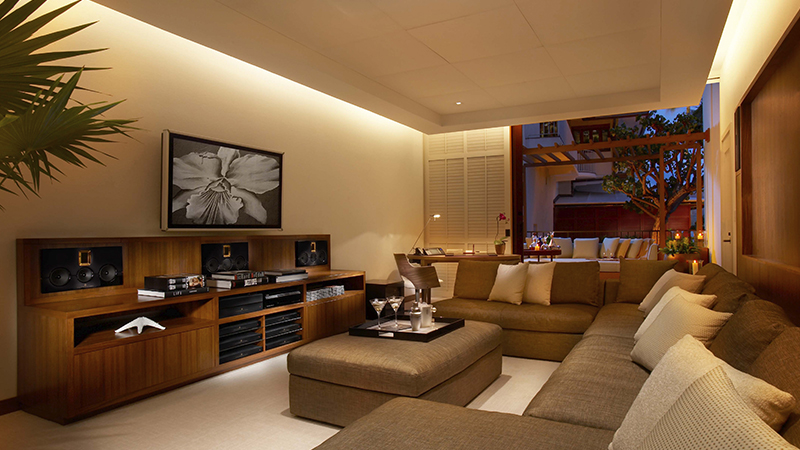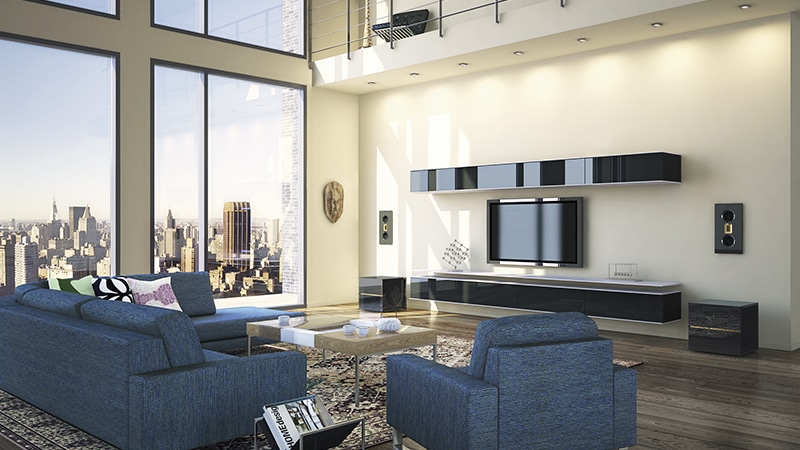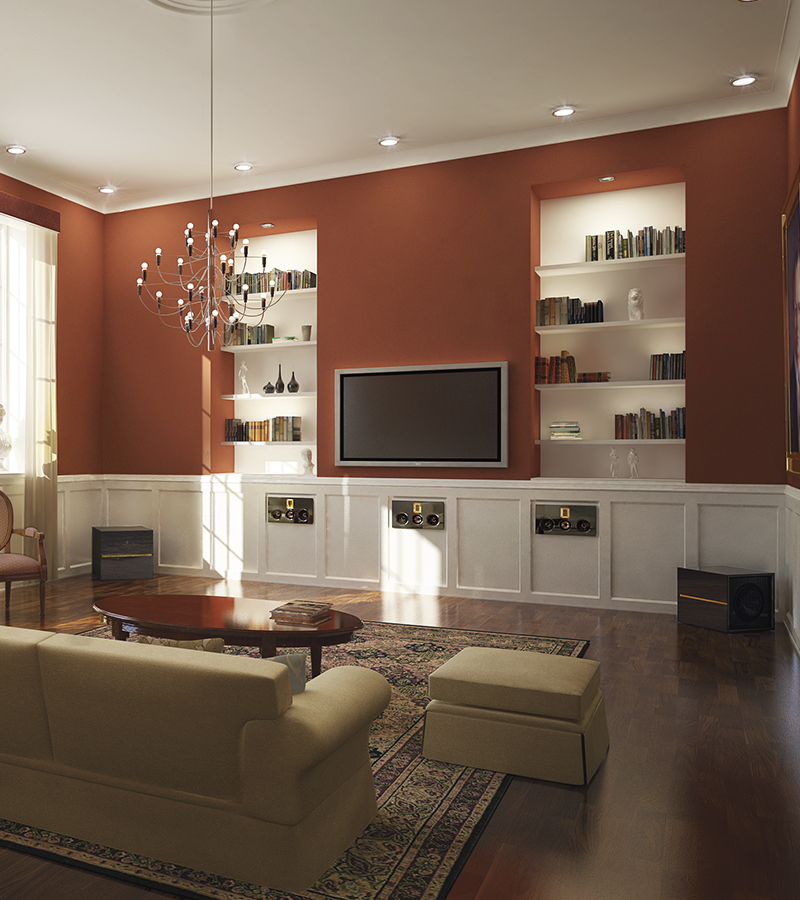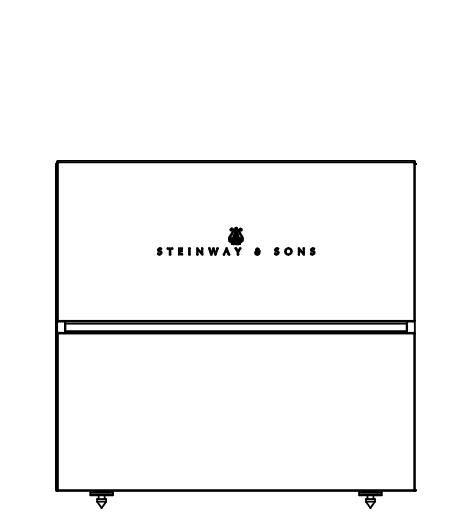 Specifications
Description: Floor-standing boundary woofer
Frequency response: 20 – 500 Hz
Max SPL @ 1m: 117 dB (120 dB Corner)
Amplification needed: 1 channel
Dimensions (H x W x D): 44.6 x 48.2 x 45.5 cm / 17.6 x 19.0 x 17.9 in
Weight: 35 kg / 77.2 Ibs
Finish: High-gloss black with gold or chrome accents. Custom colors available
Downloads:
Fact sheet
Installation manual
Technical drawings
Pictures

The medium grand
The Steinway & Sons Model M speaker is named after the medium grand, the Steinway & Sons Model M piano. This piano's rich tone, responsive action and manageable size makes it perfect for conservatories, and many homes as well.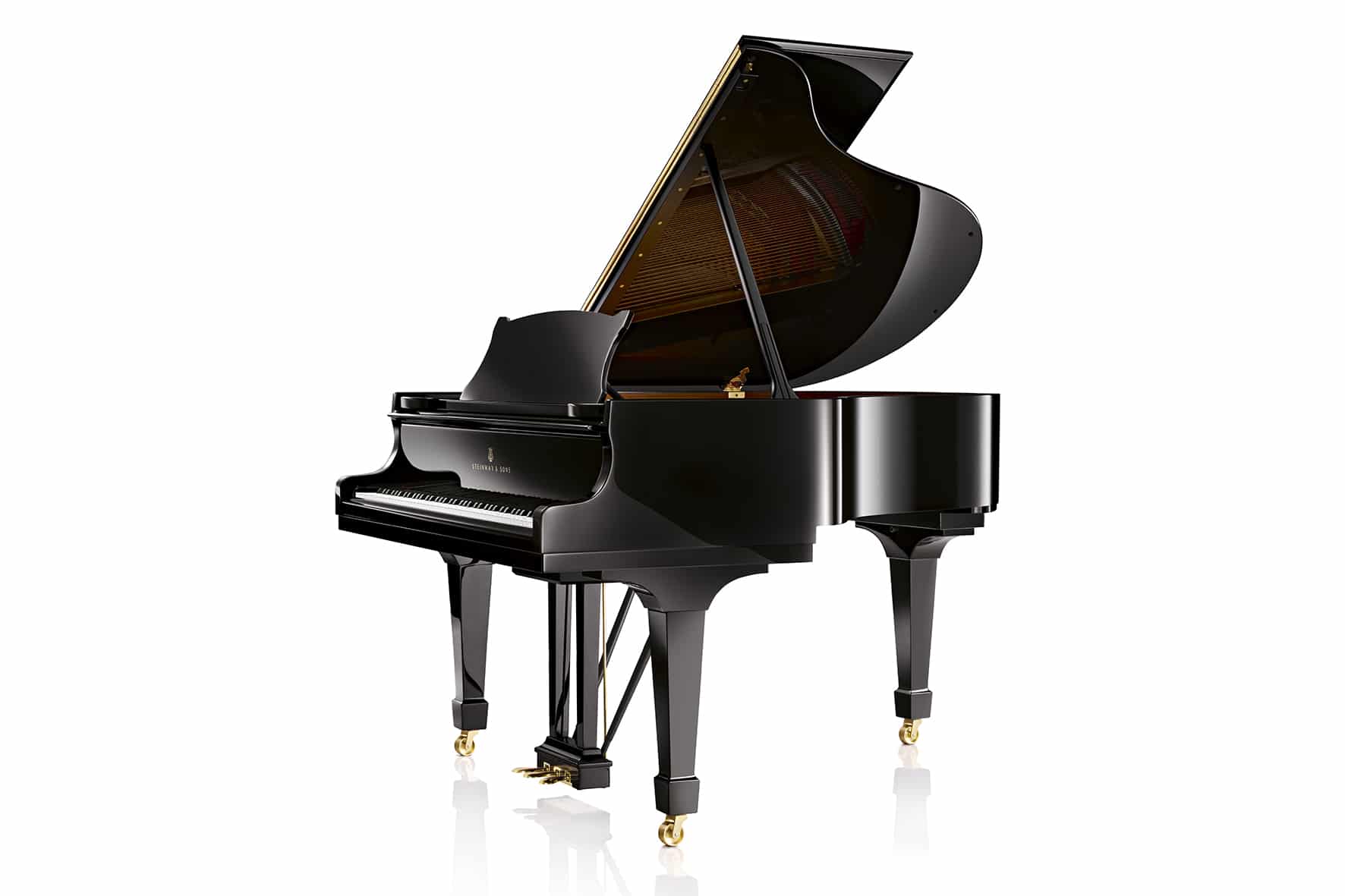 Integrated system approach
All Steinway & Sons products work with all other series components to create custom sound systems. We guarantee the legacy of absolute perfection that comes with the Steinway & Sons partnership, and this cannot be attained with a mix of "off the shelf" products from different manufacturers. No chain is stronger than the weakest link, and our full system approach ensures high efficiency in every aspect. Steinway Lyngdorf's integrated system approach delivers solutions for any room and for any need.
Below you can see some of the products we typically combine with the Model M bw – depending on the room and customer wishes.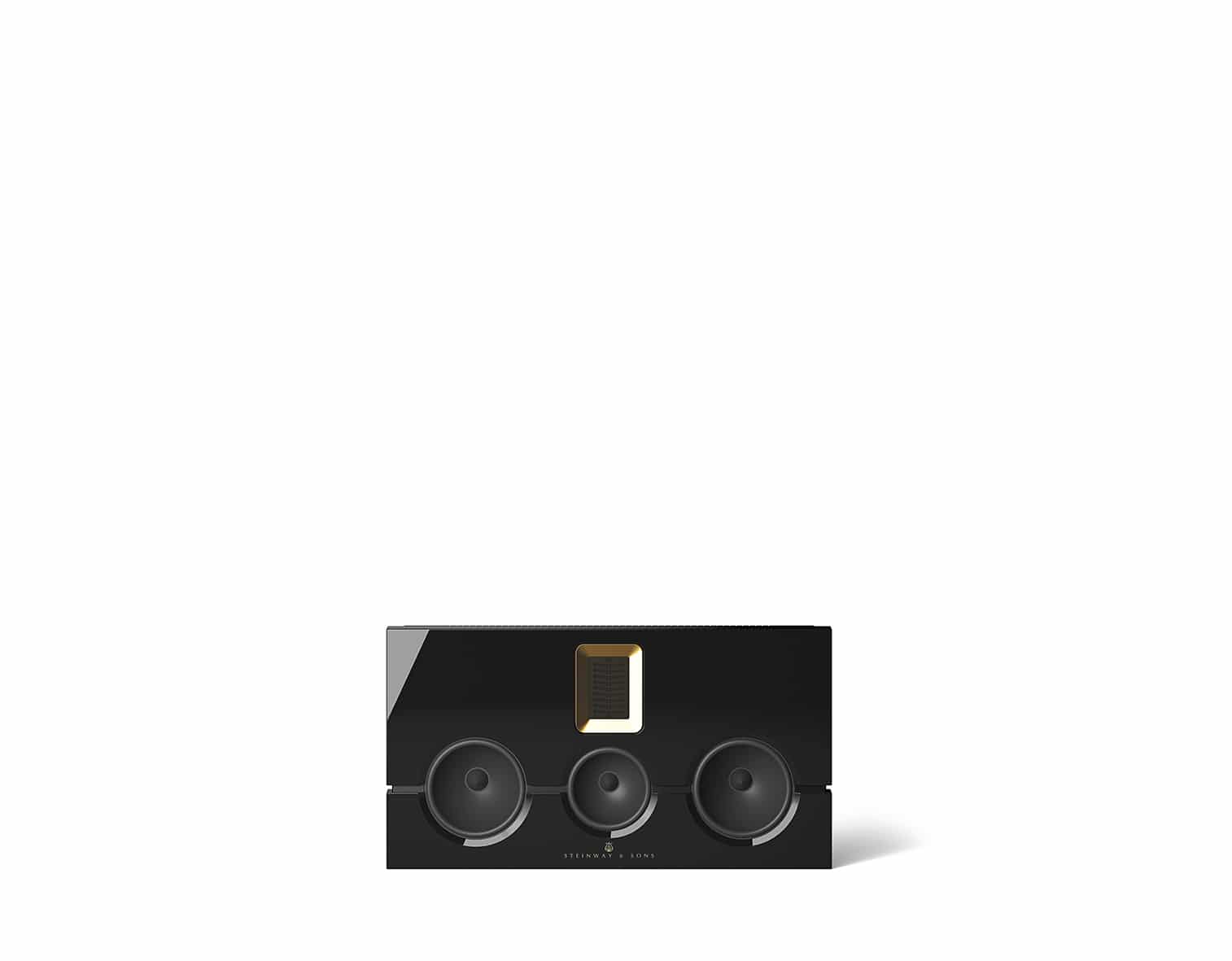 STEINWAY & SONS Model m center