Public
Steinway Lyngdorf speakers surrounded by Steinway pianos
Denmark's Steinway & Sons distributor Juhl Sørensen, located in Aarhus and Kopenhagen, was established four family generations ago in 1895. With a new building near Aarhus and an impressive 3,800 sqm of showroom space, Juhl Sørensen holds Scandinavia's largest piano selection, allowing piano comparisons, training courses, restorations, and musical events.
Since 2022, two Steinway Lyngdorf systems have completed Juhl Sørensen's  Steinway & Sons piano collection: a pair of Model O speakers in black with gold plated tweeter trim at the Steinway Spirio stage, and a white Model S system in a lounge area. The Model S system is rather special because managing director Morten Juhl-Sørensen had specific expectations:
 "Our customers primarily have the Steinway piano in mind, since that will be their musical centerpiece at home," he said. "Any audio system must be equal in sound quality and finish, but must visually remain in the background. Therefore, we requested that the woofers, which are required to complement the lowest notes, should be completely hidden. The solution was to fully integrate the speakers into a piece of furniture. All that is visible are two small Model S-15 speakers on a sideboard, made by Clic from Aarhus".
The second system consists of a pair of Model O speakers, which seemed a challenge considering the wide piano stage at the end of an enormous open showroom. But thanks to the speaker's acoustic wall-placement concept and the final RoomPerfect™ calibration, the Model O speakers leave listeners in disbelief.
"They sound completely natural and balanced, and it is amazing how these slender speakers can fill the area with sound", adds Morten.
Anyone visiting the city of Aarhus in Denmark should consider a stop at Juhl Sørensen to see their vast piano selection and experience the Model O in this house full of music.
Products used: Model O, Model S-15, custom 10″ woofers, P100, A2
Partner: https://piano.dk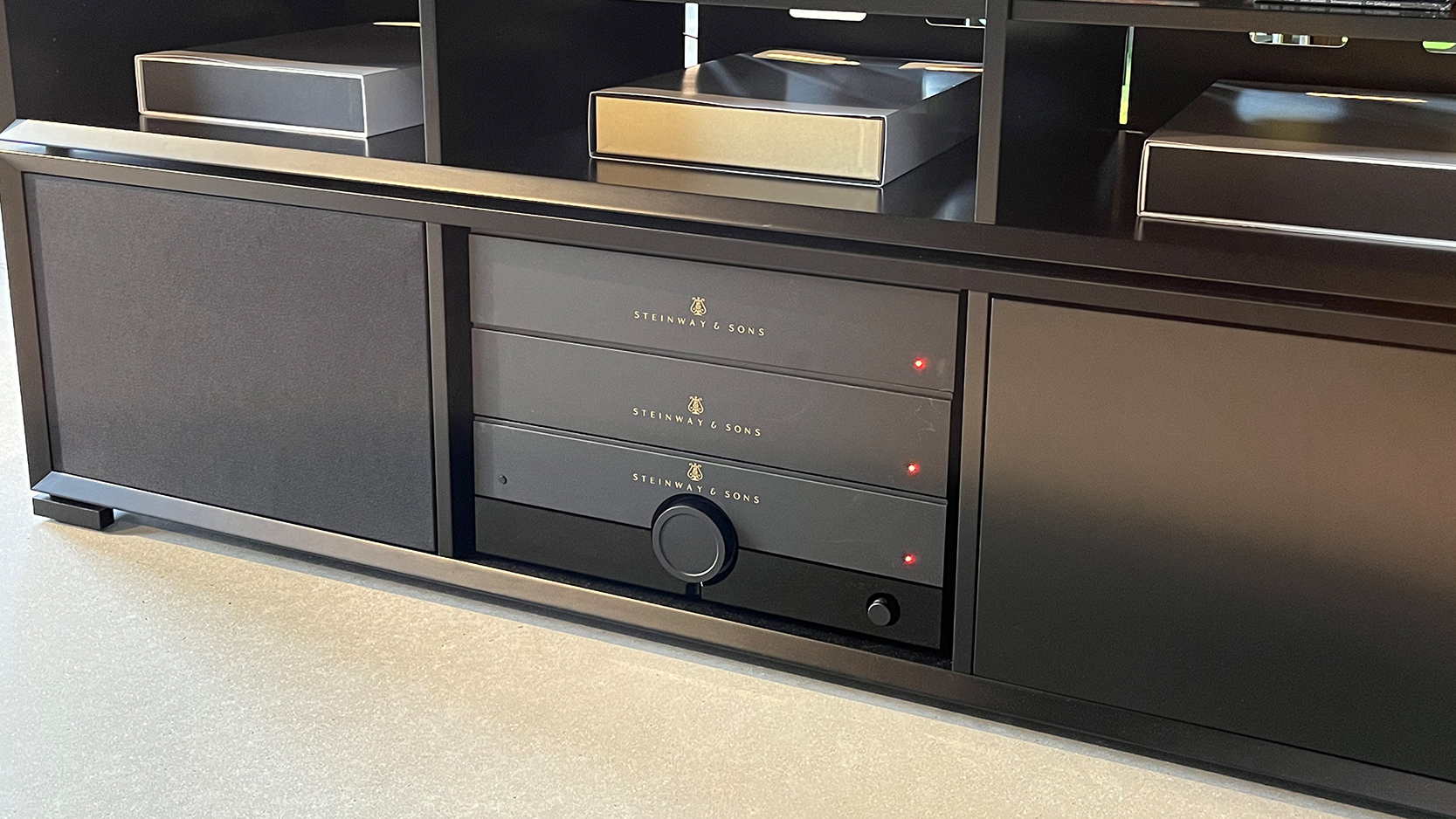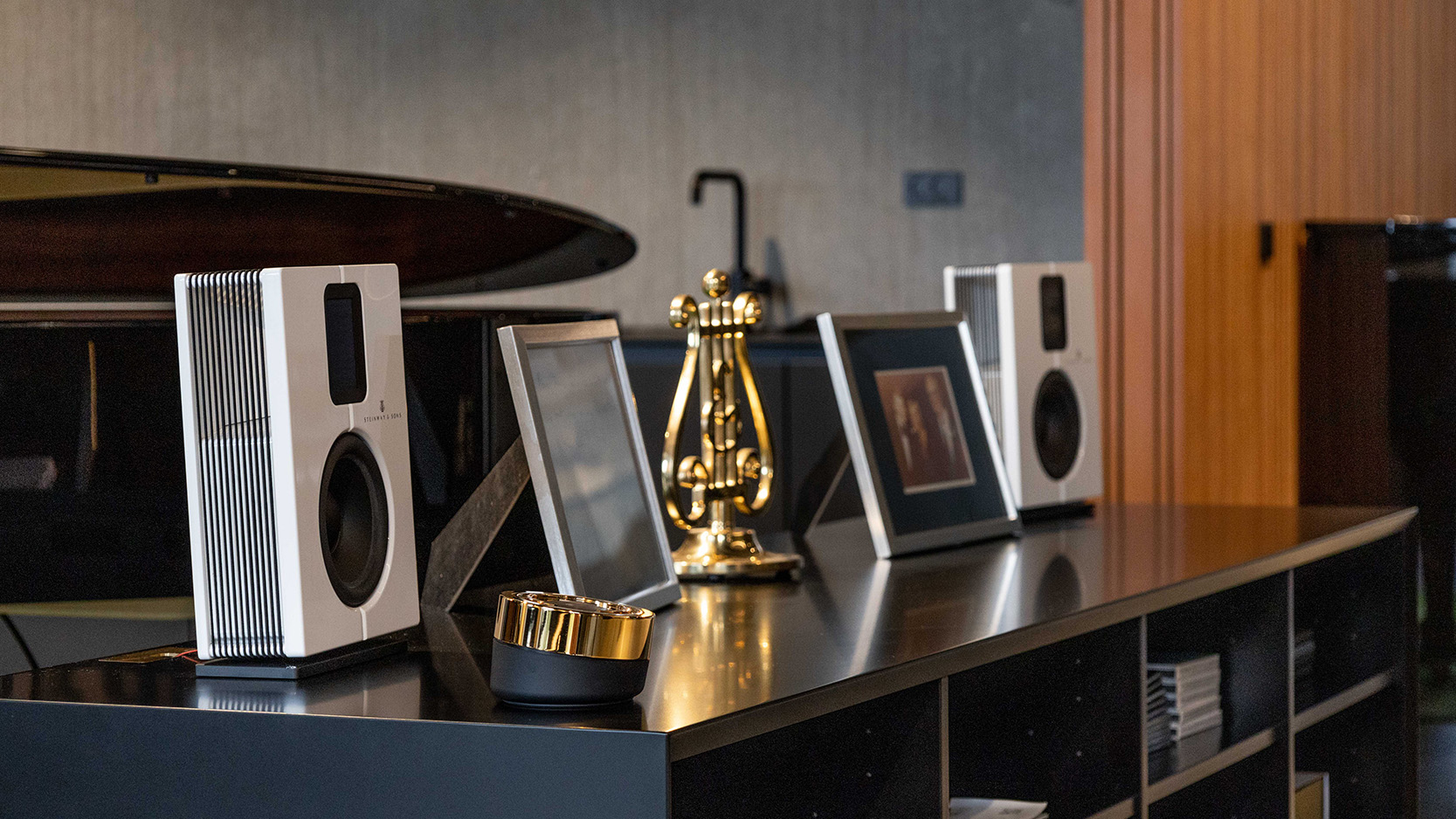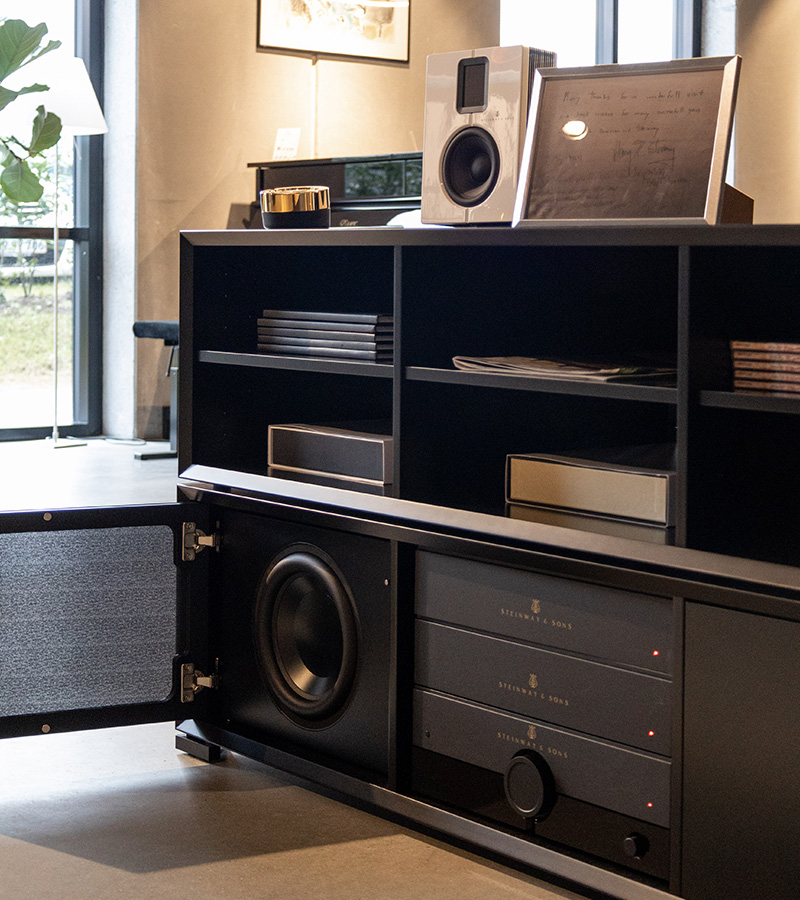 Products used in this case: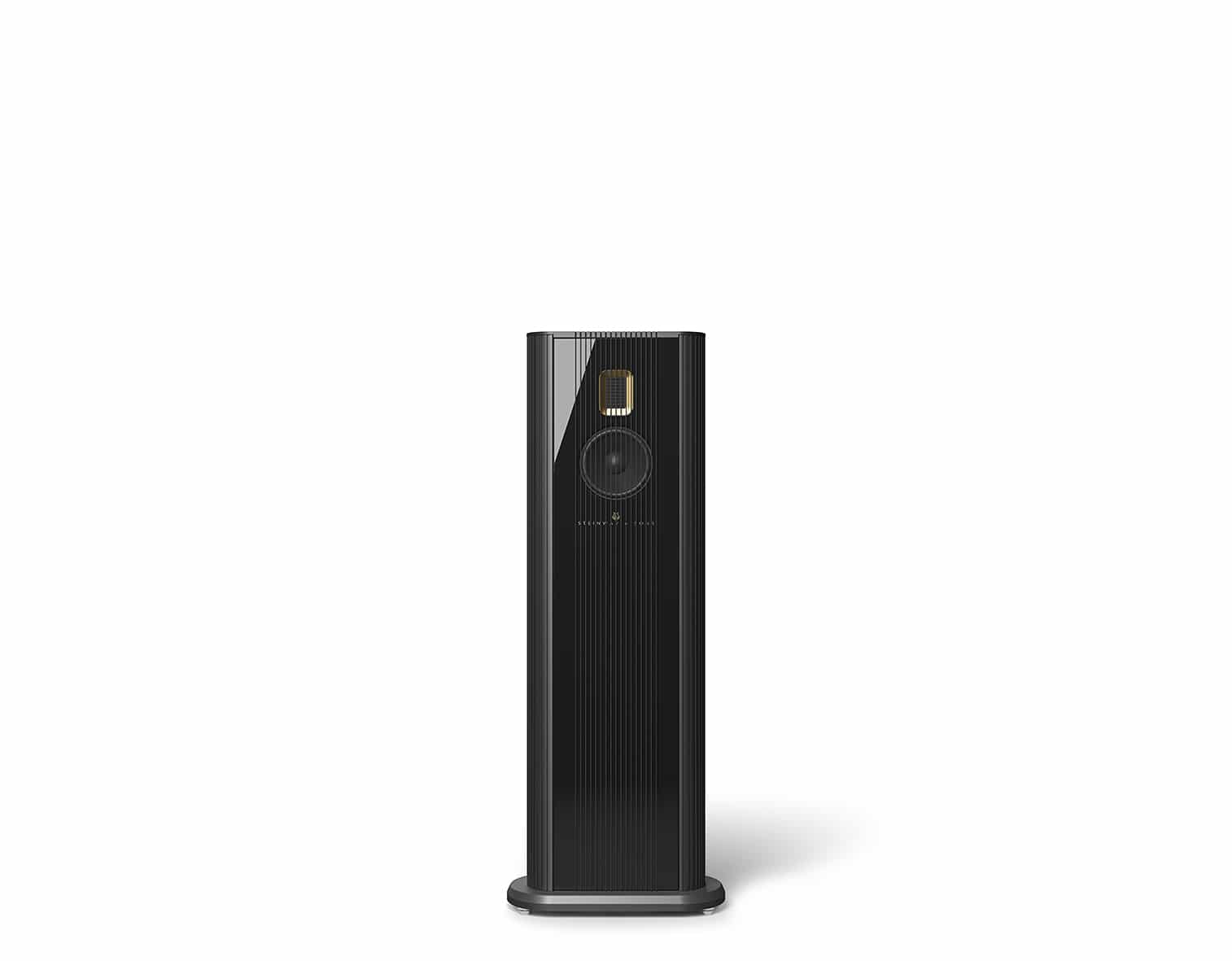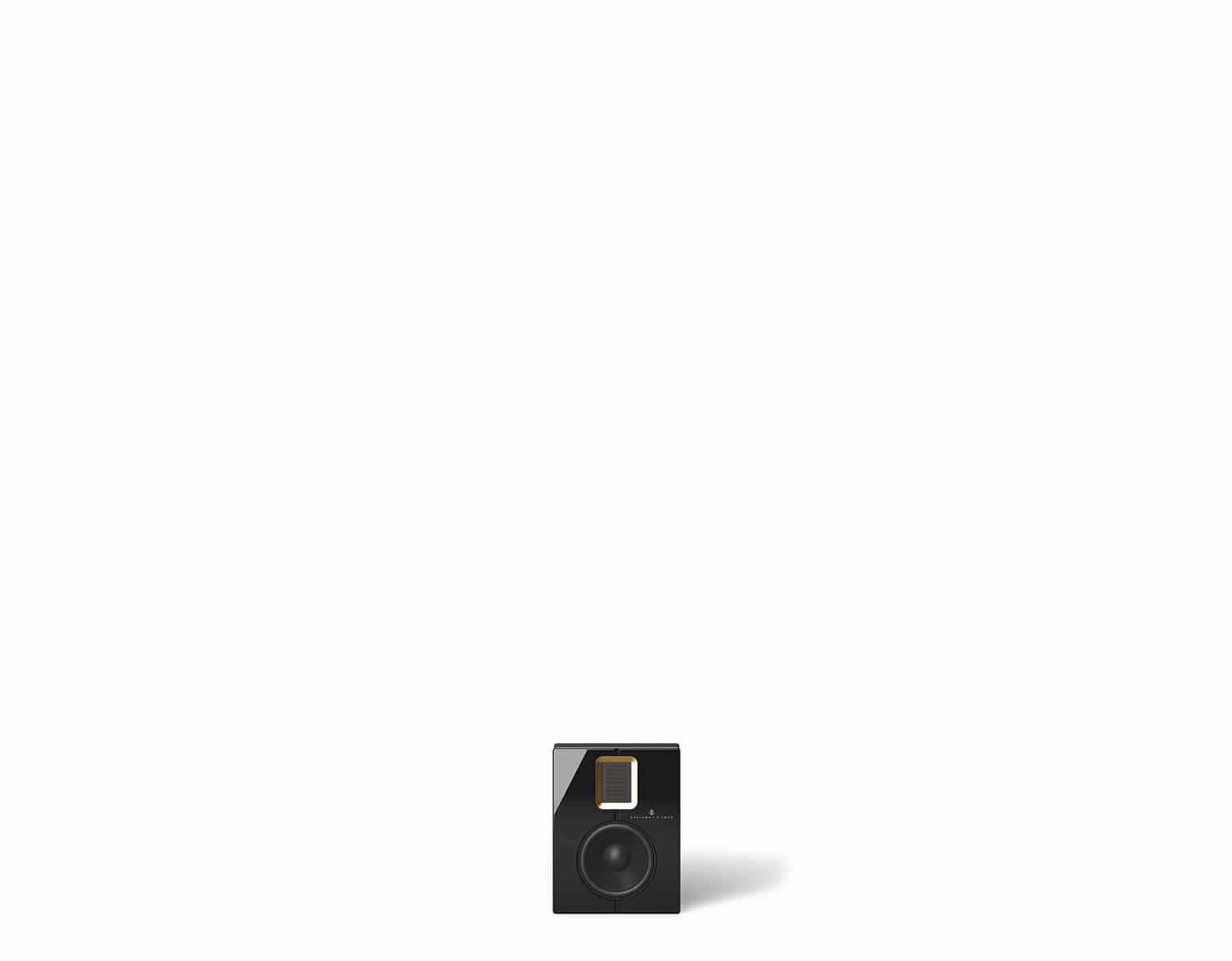 STEINWAY & SONS Model S-15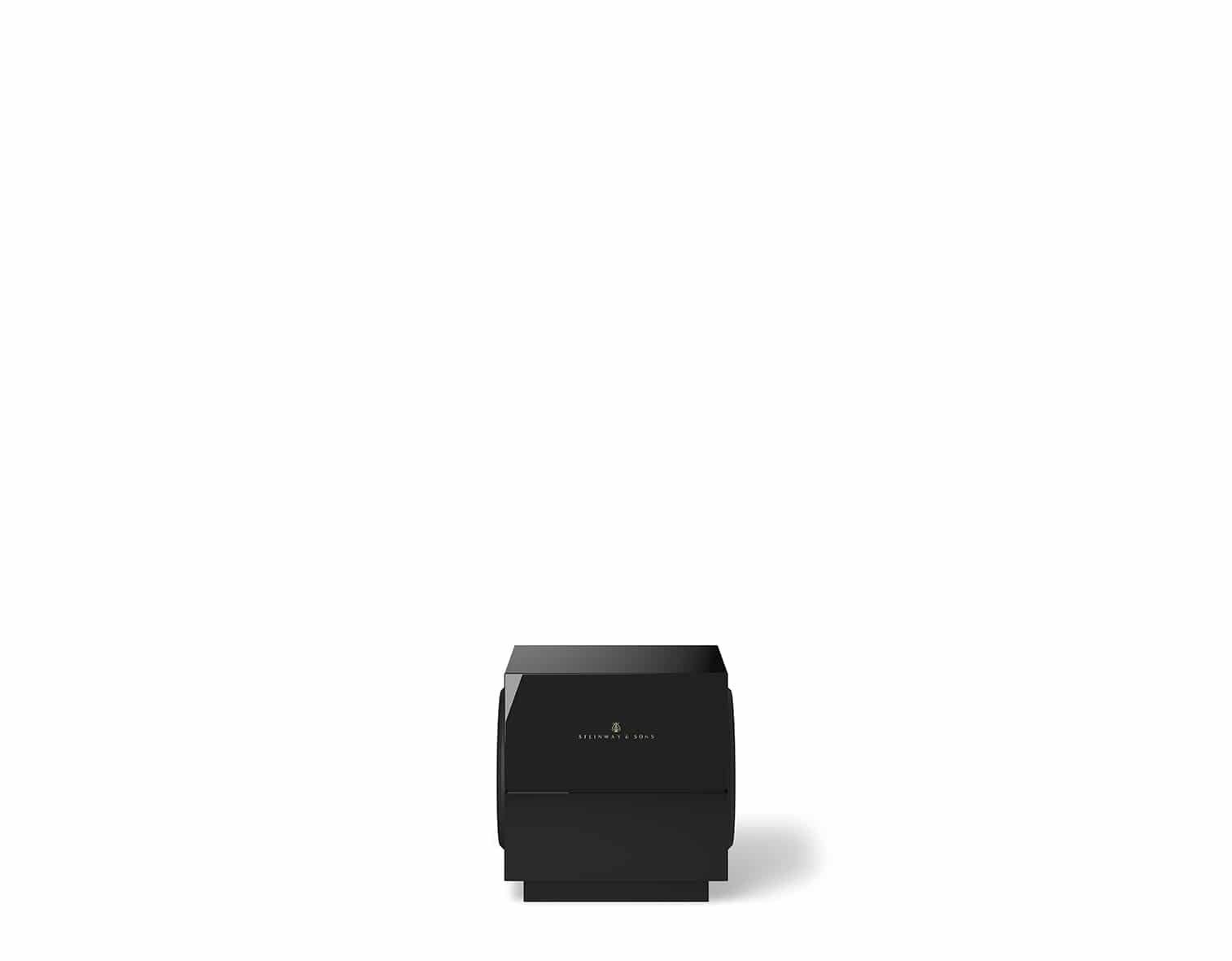 STEINWAY & SONS Model S-210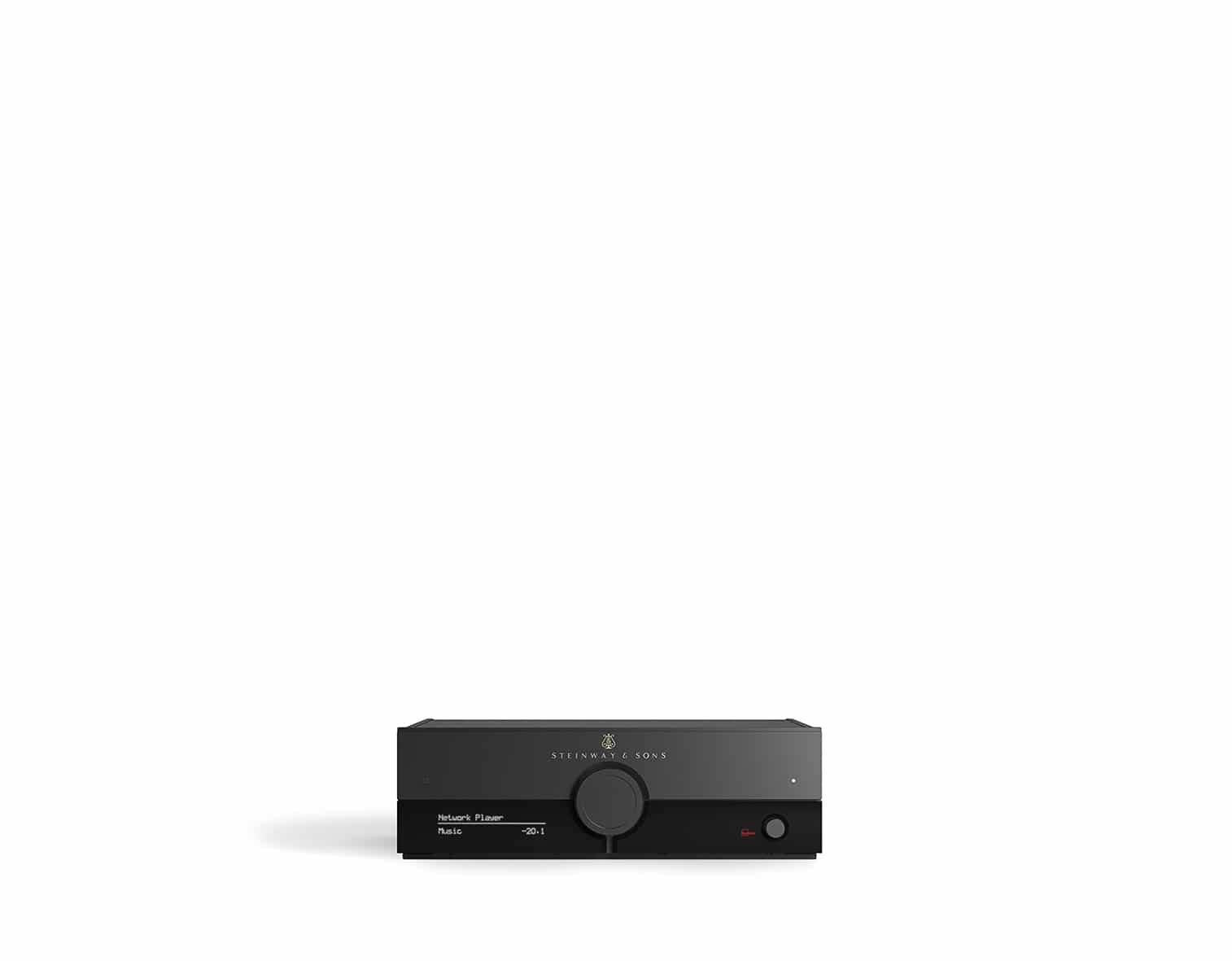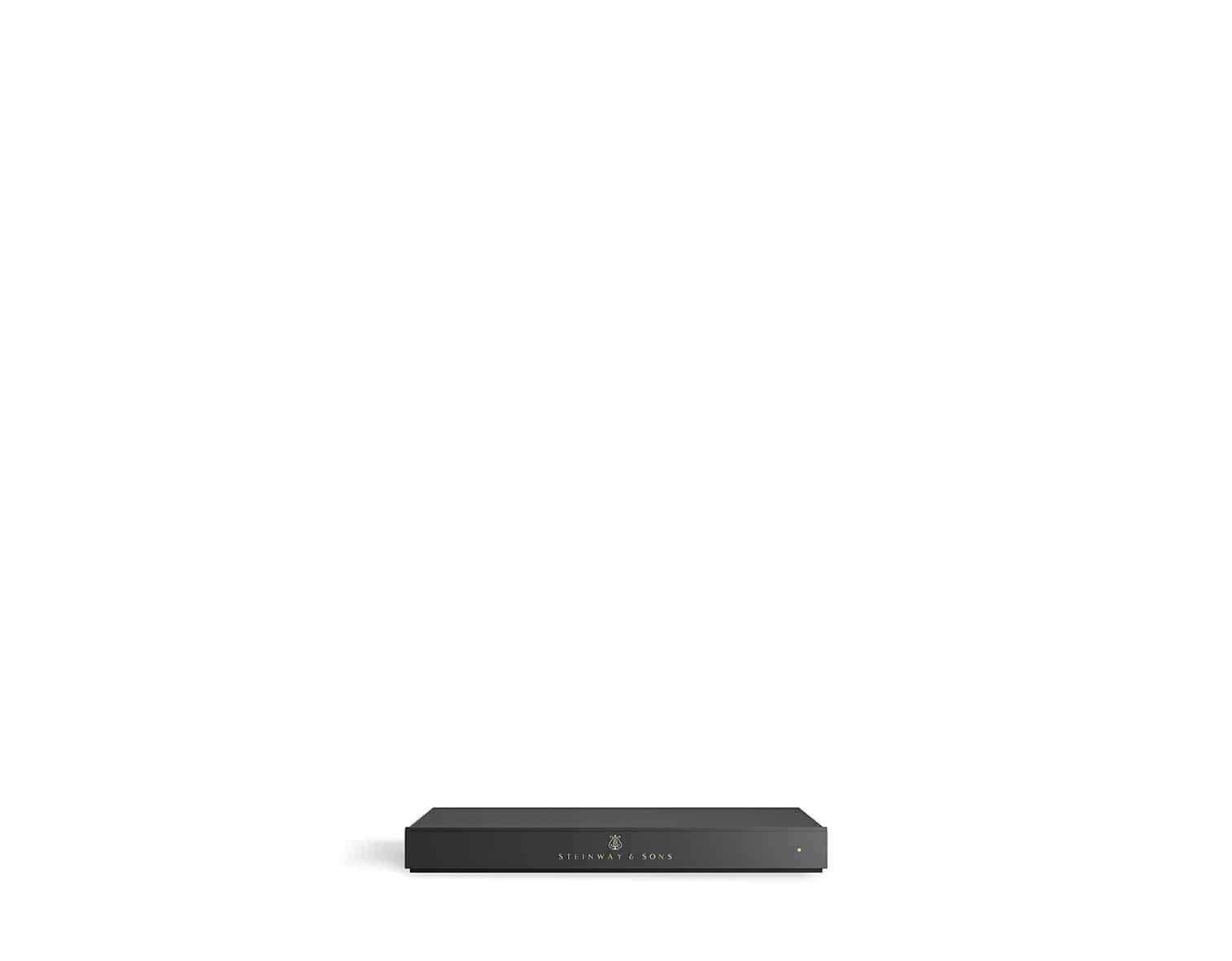 Want to make your own home theater?