Public
Steinway Lyngdorf speakers on a Steinway Spirio stage
The northern German city of Hamburg is the hometown of Steinway & Sons, established here in 1880. Next to the large manufacturing site and offices, an impressive Steinway & Sons Flagship Store allows to experience a wide selection of pianos, including the innovative self-playing Spirio. The Steinway & Sons flagship store even has its own stage to host special music events and piano concerts.
Since 2022, a Steinway Lyngdorf audio and video system completes the piano stage. The aim was to have a system that perfectly blends with the all-white interior, yet at the same time is able to fill the whole stage with music and sound on the highest quality level. Another requirement was to embed three Steinway & Sons Spirio pianos, allowing the piano to play on its own together with audio and video from a Spirio session. Last not least, the system should be able to play videos and company presentations when having guests in the house.
The solution was to use Steinway Lyngdorf's smallest loudspeaker, the Model S-15, lacquered in high gloss white with a custom Steinway & Sons logo in chrome. The S-15 uses its Ambience Enhancing Radiation tweeter to achieve a wide acoustic soundstage, and achieves a stage-filling sound down to the lowest notes by using two LSR-210 woofers. Both woofers are lacquered in high gloss white and are discretely placed behind semi-transparent curtains. An extraordinarily stylish and room-friendly music system where the eyes can't believe what the ears are hearing. The Steinway & Sons flagship store is certainly worth a visit for many reasons.
Products used: Model S-15, LSR-210, P300, A2
Partner: Drei-H and Steinway & Sons Hamburg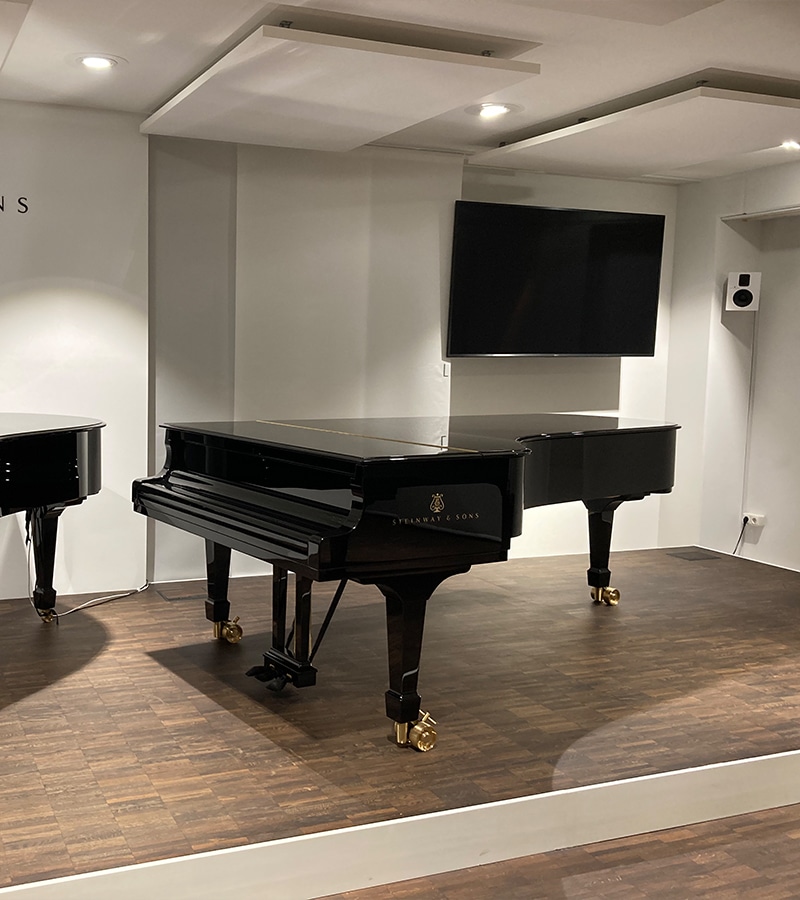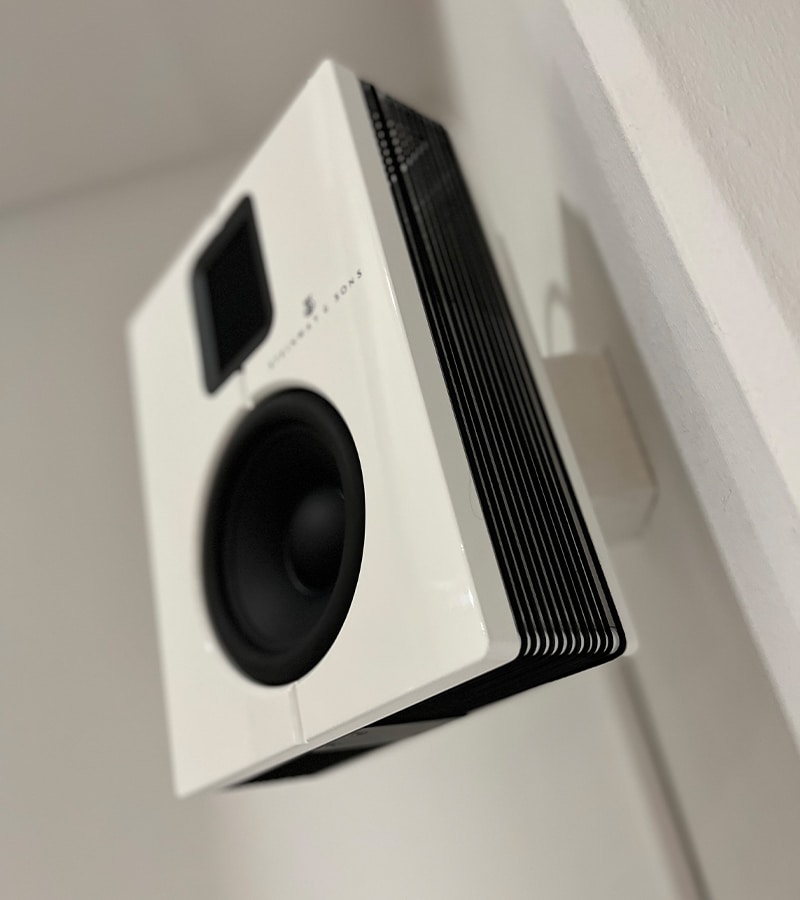 Products used in this case: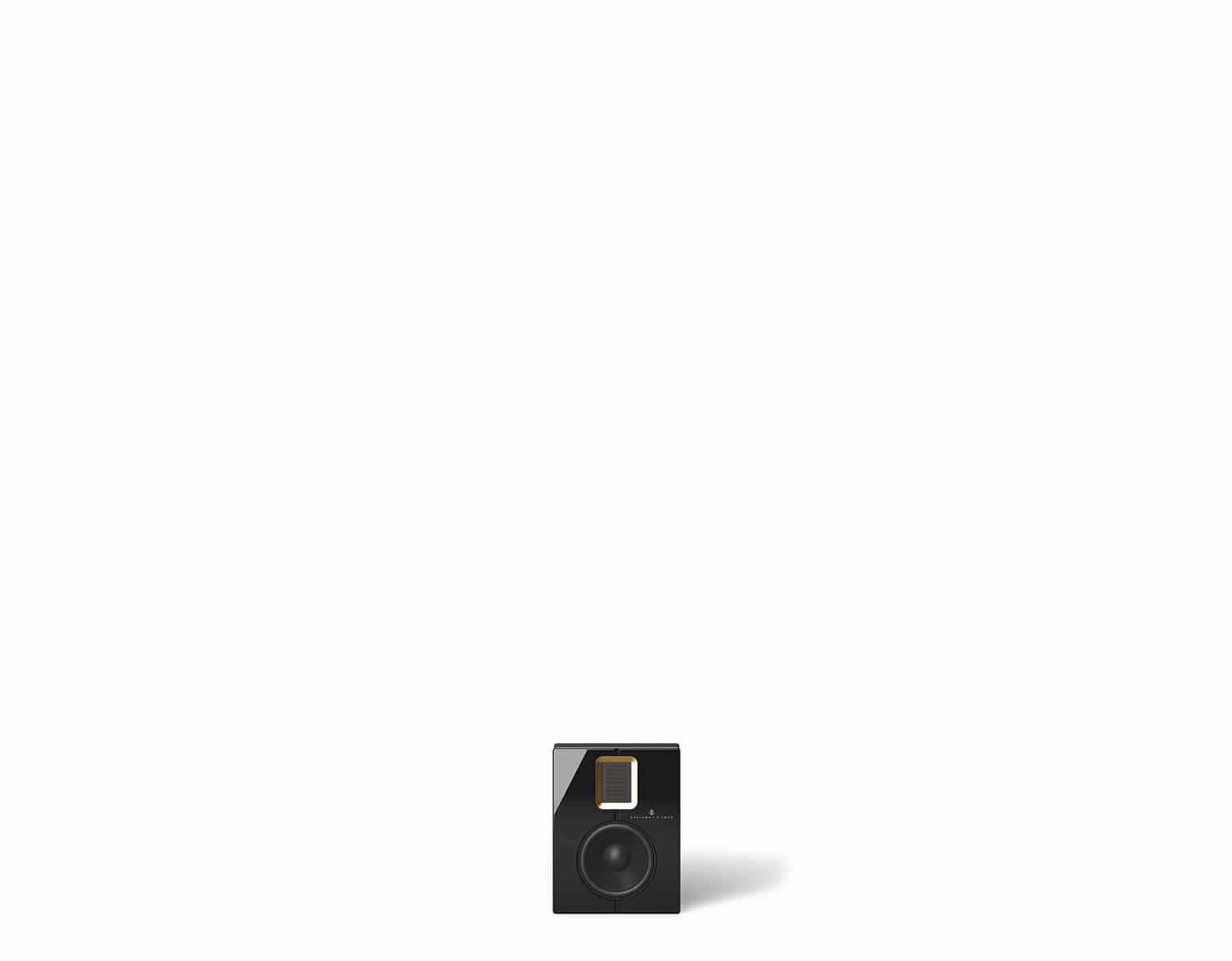 STEINWAY & SONS Model S-15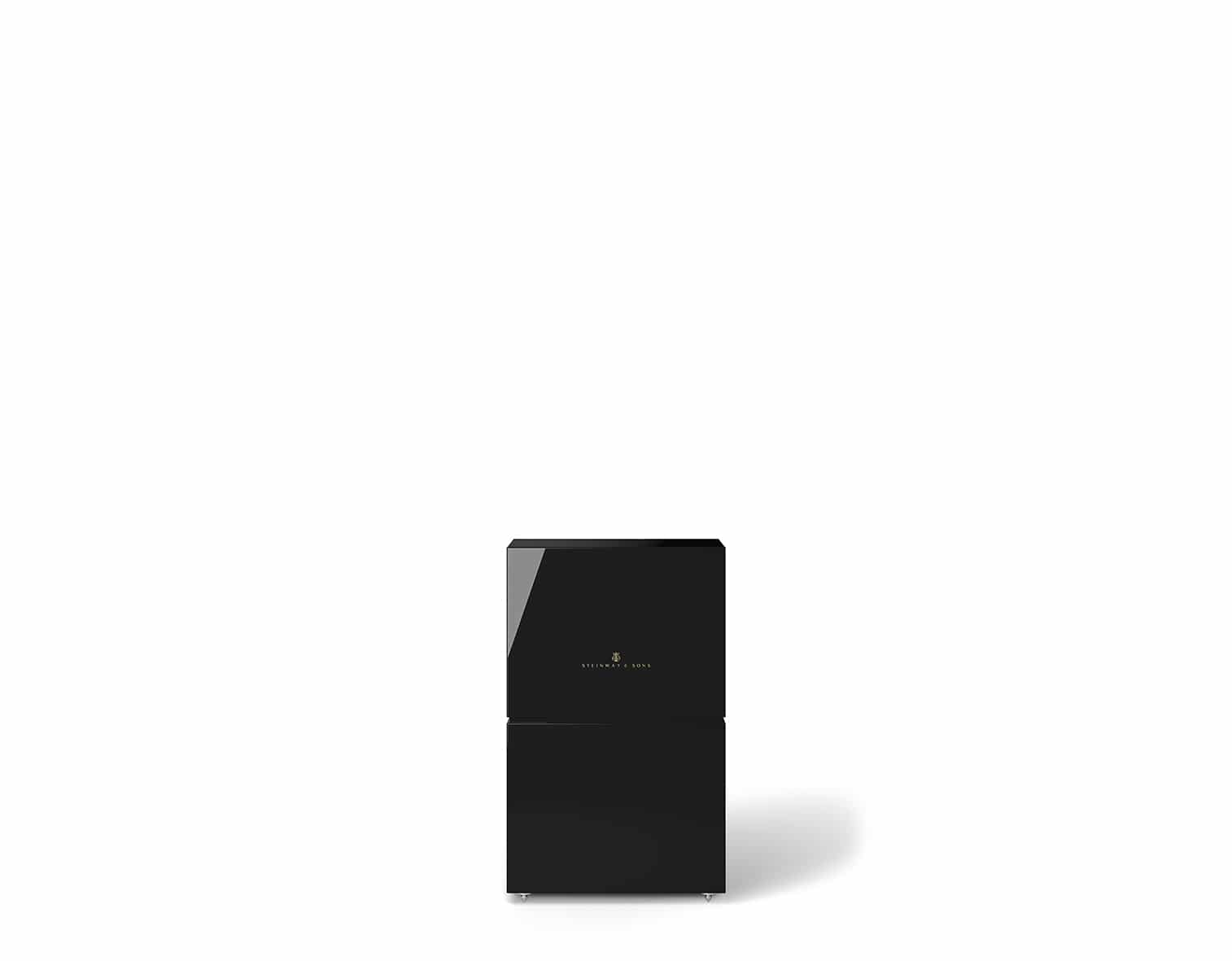 STEINWAY & SONS Model LSR-210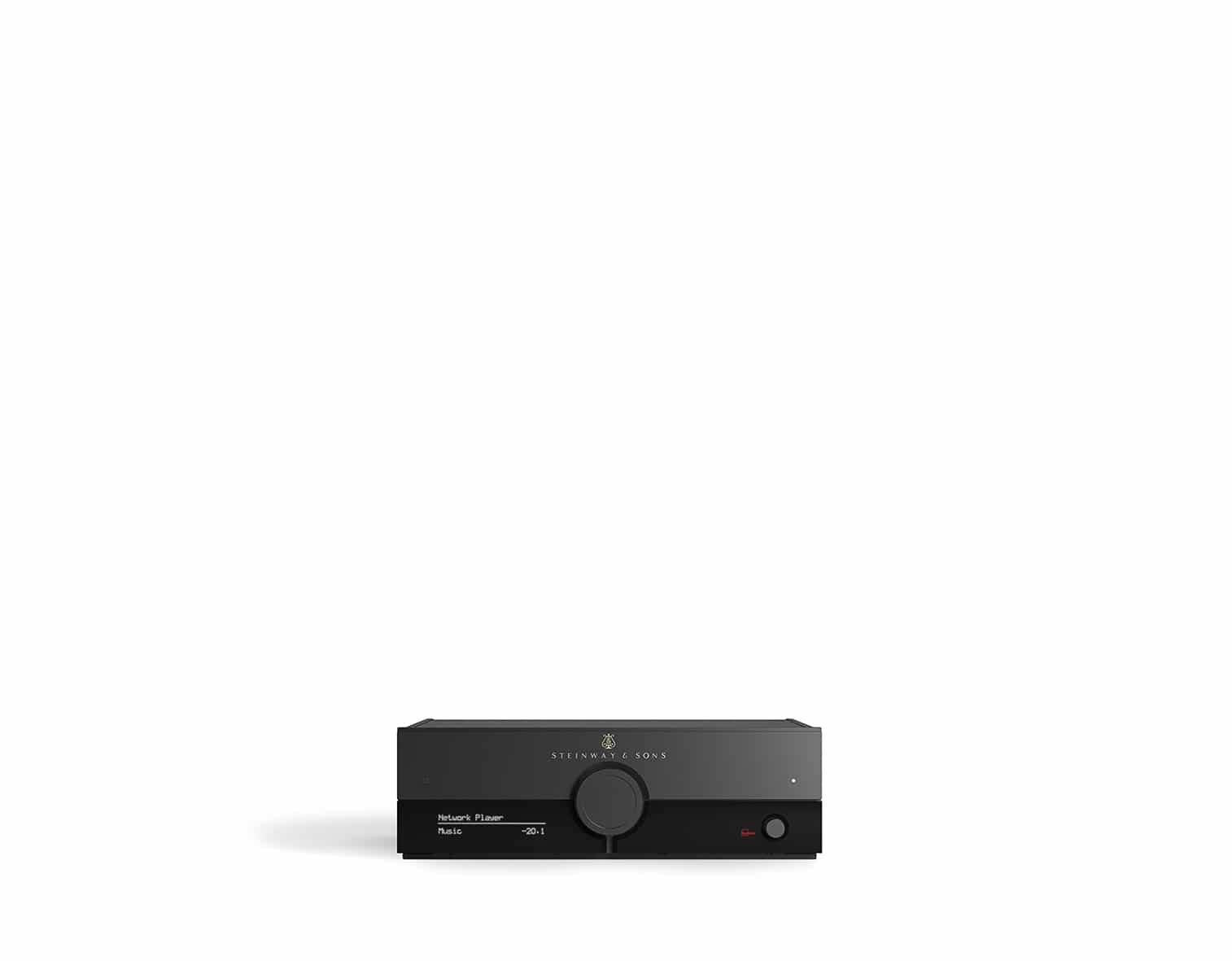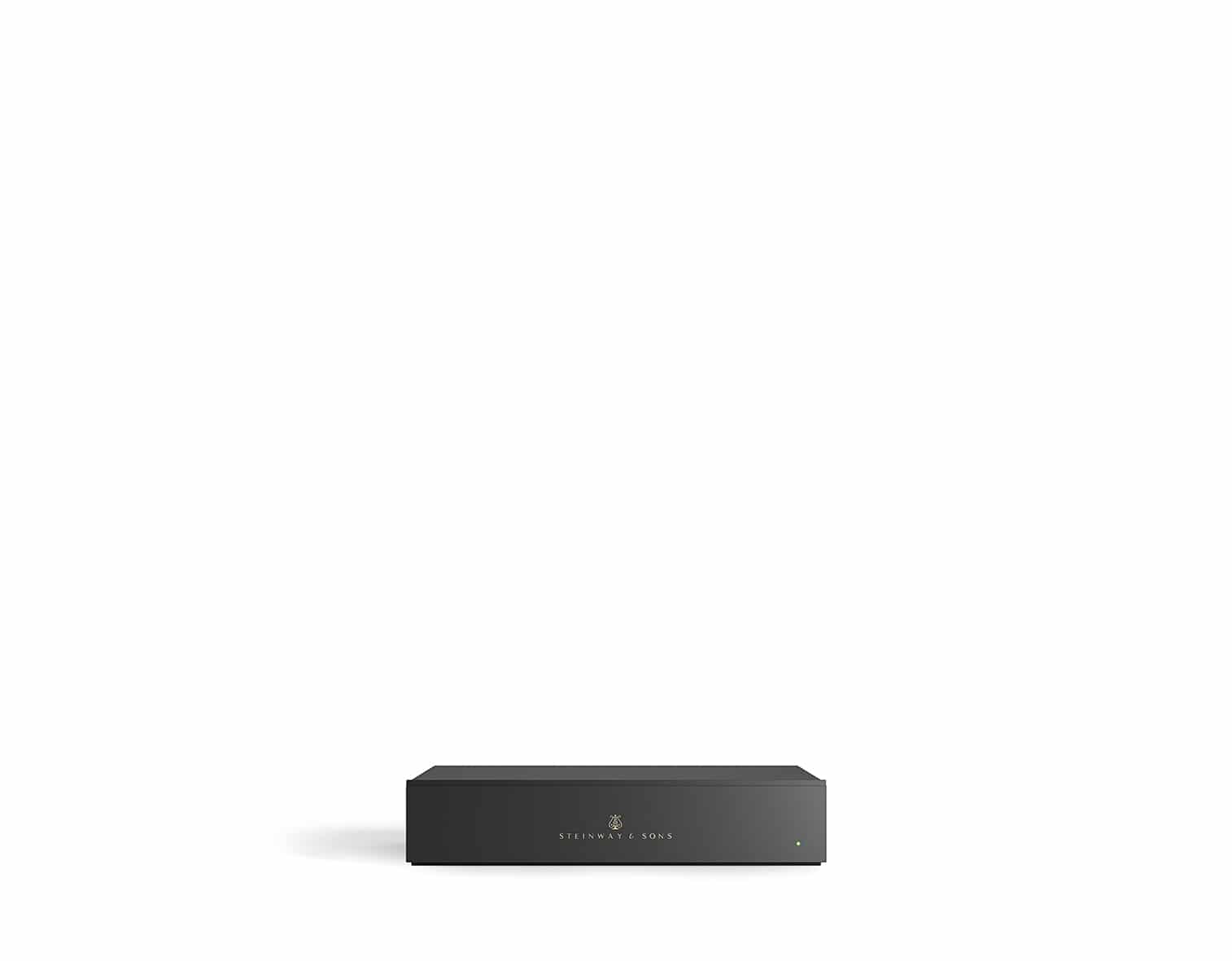 Want to make your own home theater?