Synergy Sound opens exclusive showroom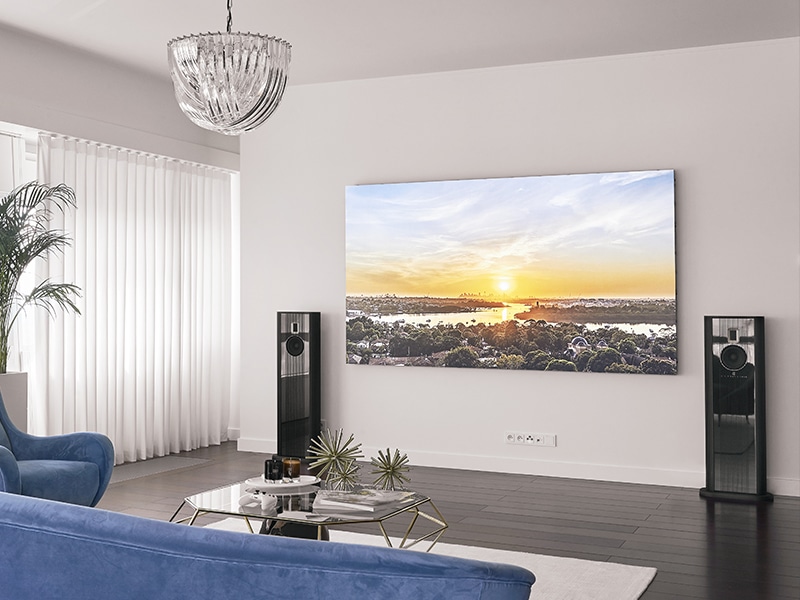 Our Polish partner Synergy Sound has opened a showroom on the 46th floor of the luxurious ZŁOTA 44 building, in the heart of Warsaw. ZŁOTA 44 is the tallest residential tower of this class in the European Union with 192 meters, 52 floors, and 287 unique apartments. This prestigious address redefines the concept of luxury and provides a standard that reflects the success and aspirations of Poles. The showroom is the first space of this type in Poland, where customers can experience the sound of a Steinway Lyngdorf system together with a 110-inch Samsung MicroLED screen.
"The presentation of our solutions in such a unique space allows us to reach a much wider audience, who will be able to experience the highest quality sound combined with the best image quality," said Krzysztof Bąk, President of the Synergy Sound company, official representative of Steinway Lyngdorf in Poland.
The showroom has two Steinway Lyngdorf systems installed – a Steinway & Sons Model S system and a Steinway & Sons Model O system, which includes the newest speakers from Steinway Lyngdorf.
If you are interested in visiting our showroom, please contact our partner Synergy Sound here.
Get the latest news in your inbox!