Steinway Lyngdorf teams up with Samsung Electronics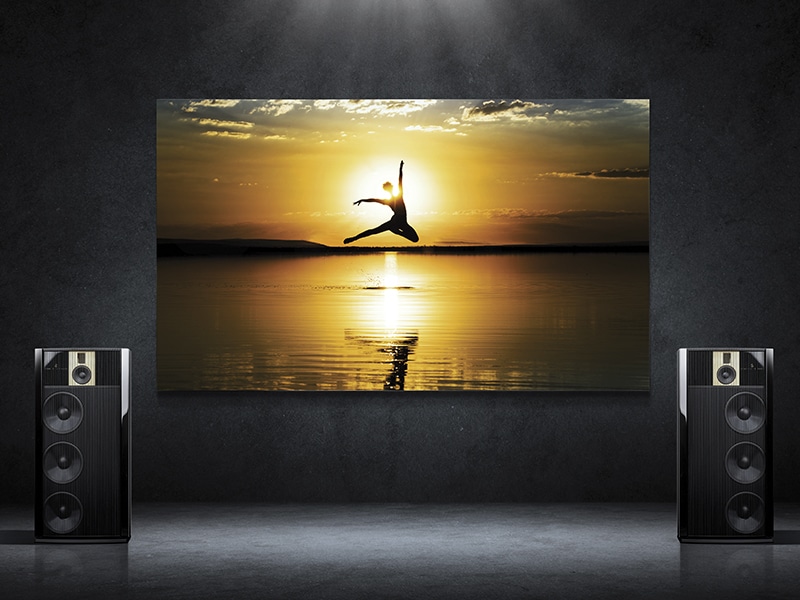 In search of the ultimate audiovisual experience Samsung Electronics recently teamed up with Steinway Lyngdorf. The result is a groundbreaking system which combines the dynamic visual qualities of Samsung's The Wall and Steinway Lyngdorf's exquisite Model B loudspeakers.
"Both products are made with one ultimate goal – to create the most realistic experience possible with today's advanced display technology and the leading sound system design," says Peter Lyngdorf, owner and founder of Steinway Lyngdorf. "By combining a state-of-the-art visual display with a refined audio system, Samsung and Steinway Lyngdorf delivers an enhanced sense of 'being there', and no cost was spared to achieve the ultimate experience."
Enhanced sense of presence
In continuation of this collaboration, you can read an article about how Steinway Lyngdorf and Samsung collaborated to create one-of-a-kind audiovisual system.
For more information about The Wall, visit: https://displaysolutions.samsung.com/led-signage/thewall
Get the latest news in your inbox!