Looking to the future with CEO Thomas Birkelund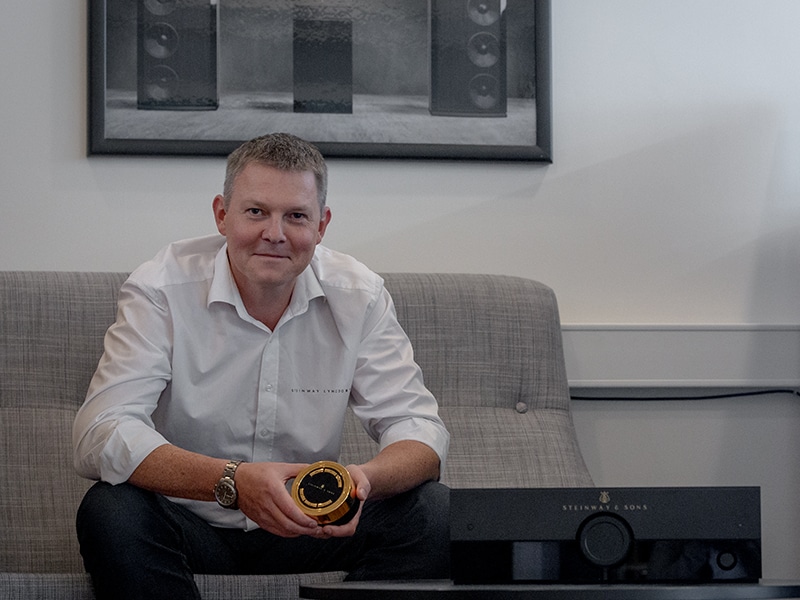 "We are constantly investing in research and development to continue spearheading technology and further improving the ease of the user interfaces in our electronic products."
Expectations for the future, the launch of P300, and news about products in pipeline – these are some of the topics we talked about with CEO, SL Audio A/S, Thomas Birkelund.
How has the last year been for SL Audio?
SL Audio started a new financial year in May 2019. The previous year was very successful for us. Together with our partners, we managed to grow the turnover by more than 20%. We see a growing interest from our partners in using our brands in projects. Our reputation for making reliable and easy-to-install products is well known with our partners and they spread the word, so we grow in a very healthy way.
What can we expect from the future?
It's hard to believe that we'll be looking at our 15-year anniversary in 2020. As our company has grown in the market, so has the trust in our products and in our partners. At our headquarters in Denmark, we are constantly investing in research and development to ensure we are at the forefront of cutting edge technology and developing products which further improve ease of use for our clients. Globally, we plan to continue to grow our business with our valued partners as we also expand our markets worldwide. We've recently employed a new Sales Director for the Middle East and African markets. Across the ocean in the Americas, we are looking south towards Latin America. With our new partner International AV Sales, we're proud to share that Brazil is now open for business. AV Group in Brazil will be representing both Lyngdorf Audio and Steinway Lyngdorf as our distributor. We'll be sharing updates later this year as they open new showroom centers in both Rio de Janeiro and São Paulo.
You just launched the P300 – what do you expect from this product?
As with its predecessor, the P200, the new P300 processor will be the brain of our larger surround sound systems. Our partners have already experienced how easy it is to install and configure our processors, and they will recognize the simple and streamlined experience with the new P300. The ease of use is only one reason for the popularity of our processors. We found that the combination of product reliability and the effectiveness of our compensation technology, RoomPerfect™, make for a winning solution with our partners and end-users alike. The P300 builds on our existing success with an updated audio decoding DSP, allowing the native channel decoding to increase from 12 to 16. Two P300 processors can also be stacked in a pair to allow for 32 (or more) native channels to be decoded for larger digital cinema installations. For these digital cinema installations, partners may select from two optional upgrade modules, a digital AES3 input, or an AES67 Audio networking interface, for integration with digital cinema servers. Additionally, the P300 has a newly developed HDMI board with support for video formats with bandwidths up to 18Gbps. The new HDMI board will also support the HDMI 2.1 feature: enhanced Audio return channel (eARC).
Any new products coming up?
Our R&D team is always busy at work on new products, and this year we have been focusing on our new X speakers as well as our new P300 processor. The X speakers are based on our powerful in-wall speakers but with increased SPL capability. These speakers are made to support large digital cinema projects as well as very large format screening rooms.
Get the latest news in your inbox!