Living room
Beautiful Lyngdorf solution in few days
Given a very short timeline, our partner Kingsted AV in the UK managed to make an impressive Lyngdorf solution for a world-renowned classical musician. Within just one week, Kingsted AV had to design, create, and install the solution.
The dream
As a classical musician, the client has an ear for excellence and is among the top 10 musicians in the world (with their instrument of choice) and among the top 5 musicians of all time. The client has had numerous chart-topping classical recordings.
The client's dream was to have a superb sounding system that was as inconspicuous as possible without compromising the sound quality. They also requested a unit to be built for the house to hide the equipment. Due to the style of the property, Kingsted AV designed a shaker unit that recessed all hardware.
The solution
The system consists of a large 77" LG TV with Sky Q. Hidden in a pocket behind the TV is the Lyngdorf TDAI-1120, Sky Q Silver Box, and a Network Switch – all easily accessible via the swingarm bracket on the TV. The speakers are two Lyngdorf FR-1 loudspeakers and two Lyngdorf BW-2 subwoofers in white, which all are built into the customized wall.
Products used: FR-1, BW-2, TDAI-1120
Partner: https://kingstedav.co.uk/
"When I first turned on the system, the client's mouth opened with shock. They could not believe the quality. For fun, we turned up past the usual listening level and no distortion crept in between all frequencies. They were impressed and extremely happy with the end result."
Lewis Carine, Director, Kingsted AV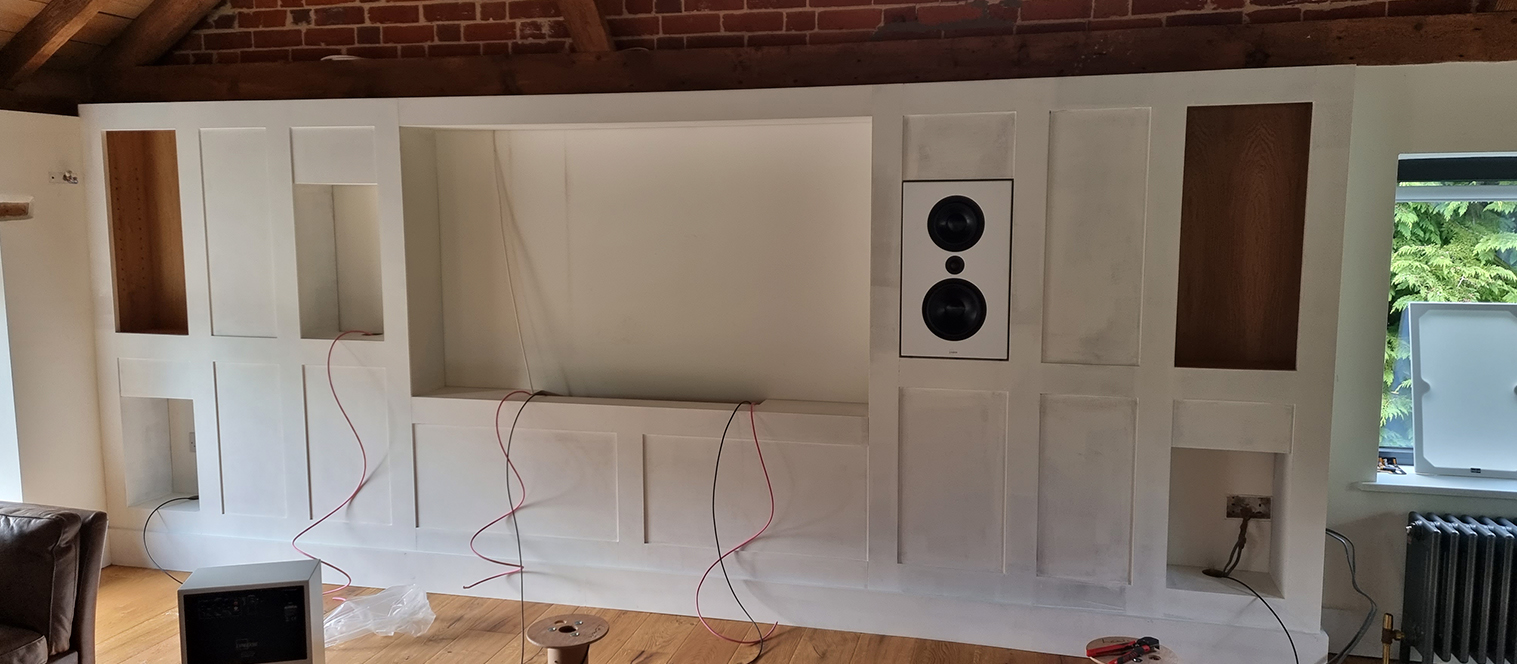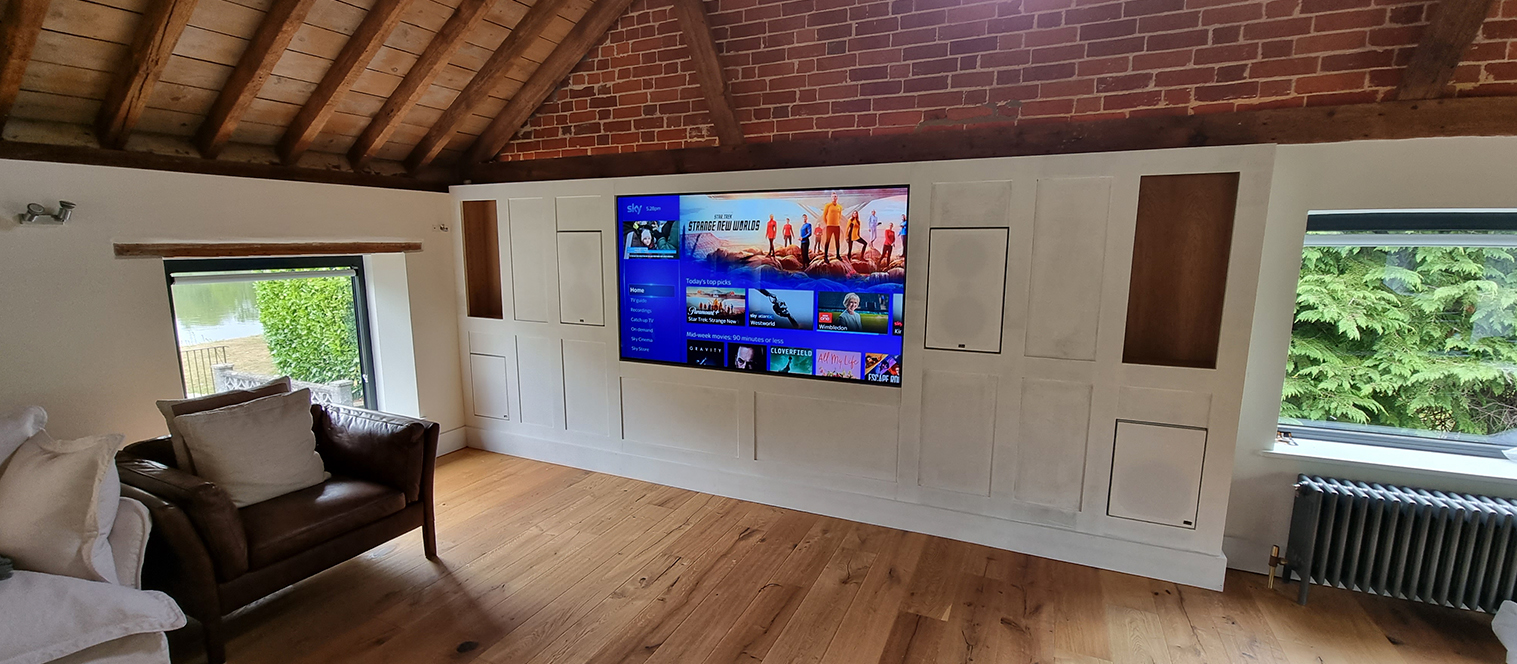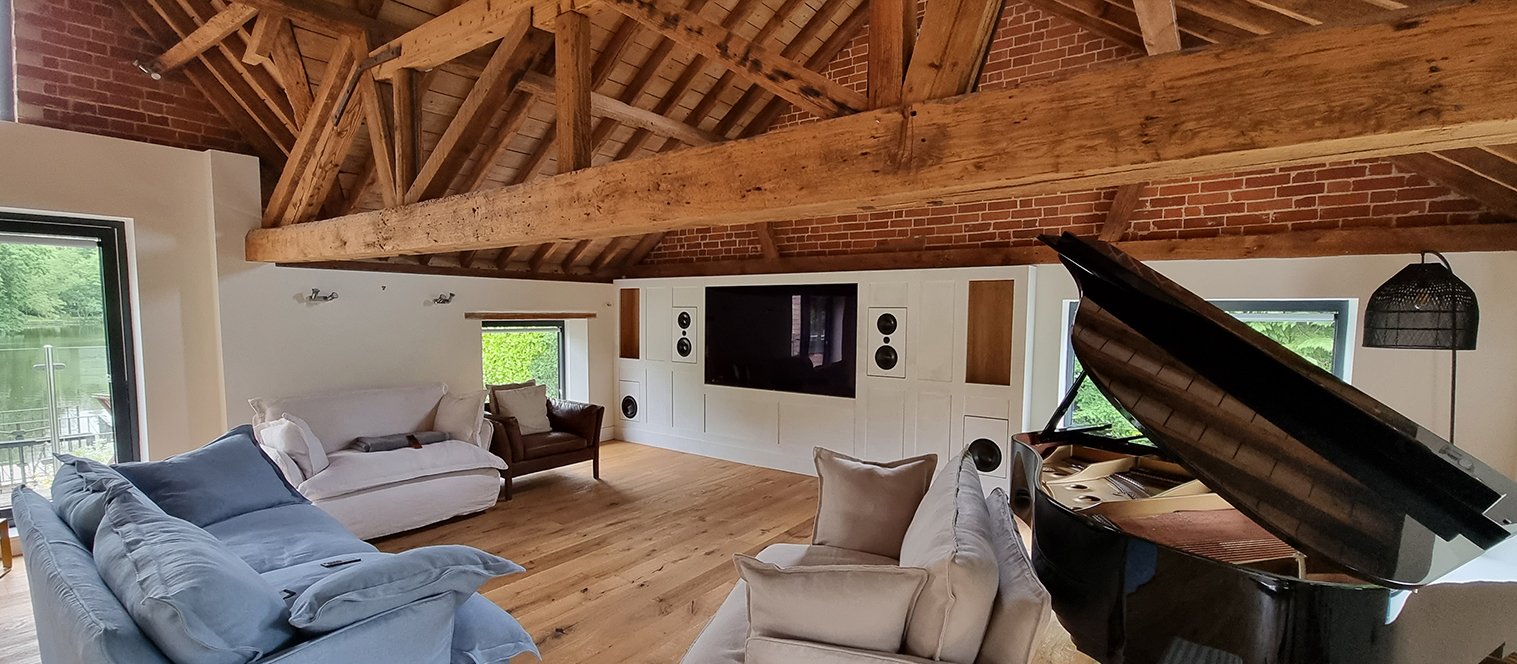 Products used in this case: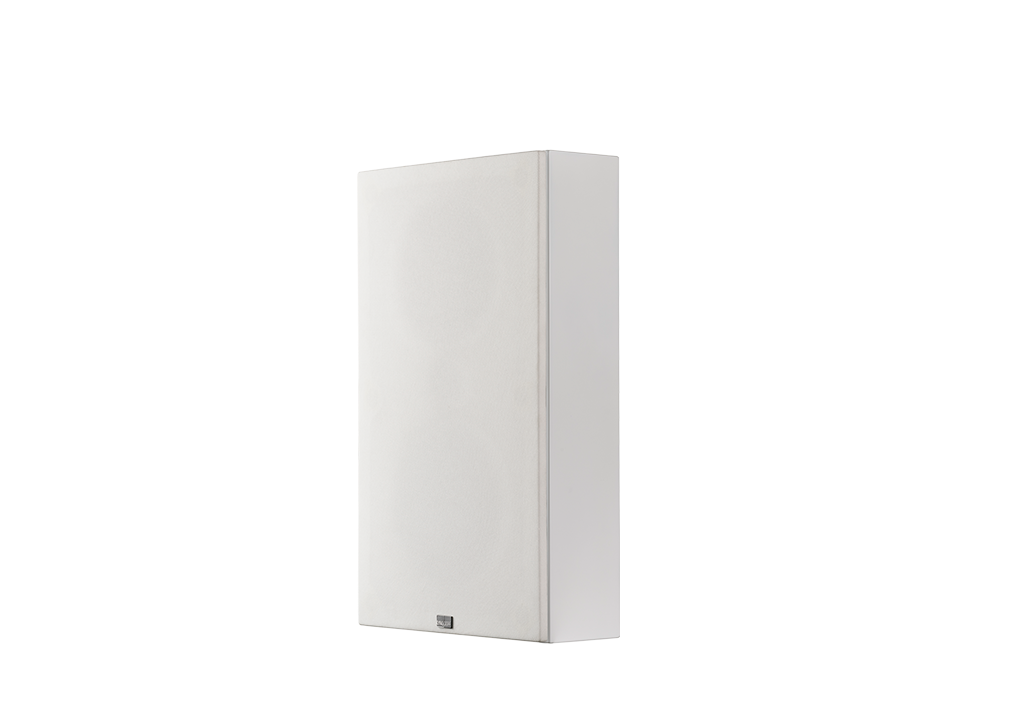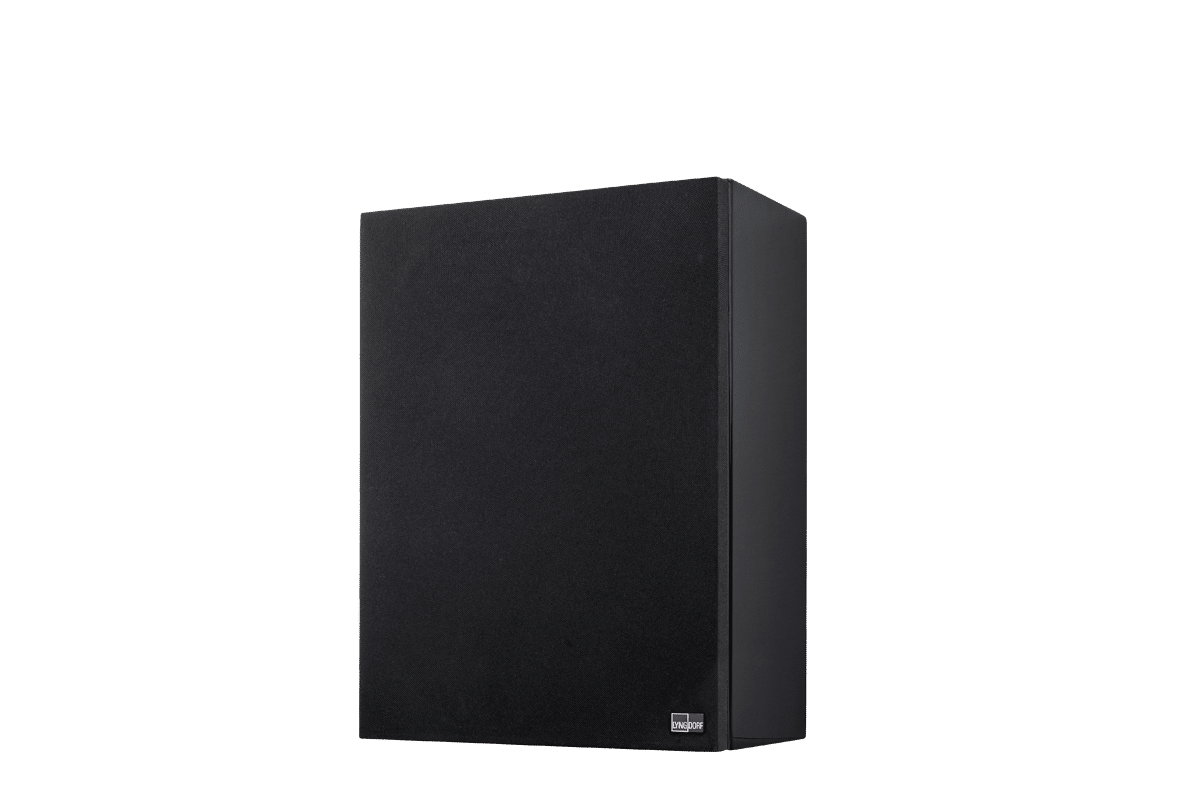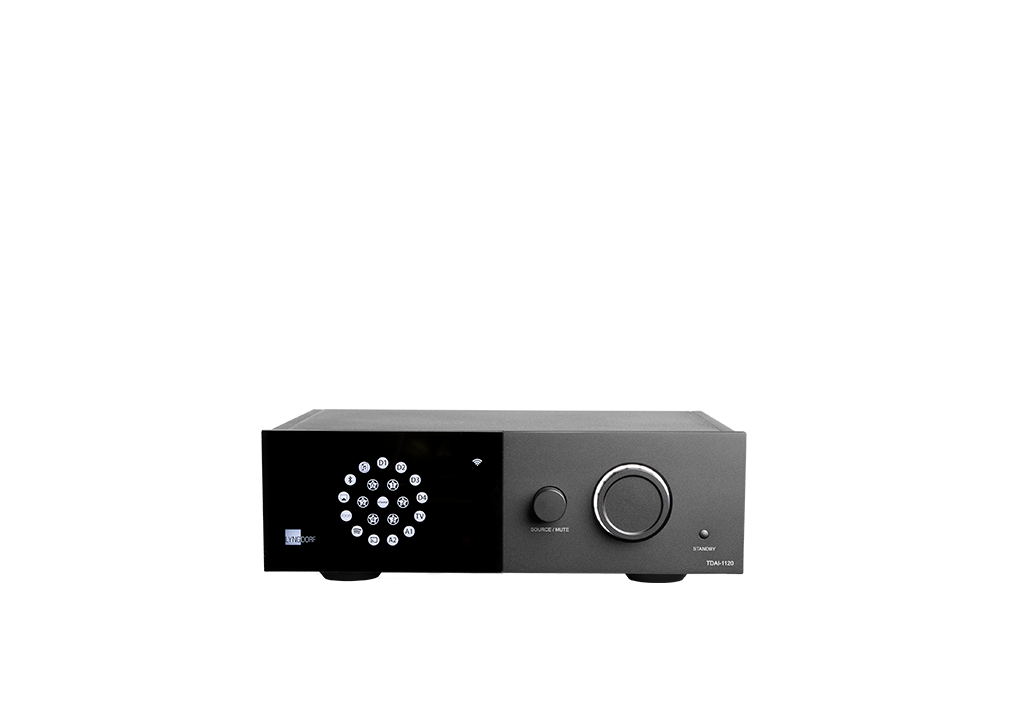 Want to make your own home theater?