Showroom
Showroom in luxury shopping location
Mumbai's Raghuvanshi Mills is well known as a designer's paradise. It is a one-stop shop for some of the most exclusive and unique luxury home furnishings and interior design in the world. Steinway Lyngdorf's Indian partner Trescent Raghuvanshi has a stunning showroom in the heart of the famed shopping destination. The showroom is itself a wonder of interior design. Sharp, modern and eclectic, the two-story space provides visitors with an opportunity to experience both the Steinway & Sons Model D system for stereo listening and a Model S 7 channel system with Model LS woofers.
The smashing Model D—with its high-gloss black finish and 24-karat gold accents clearly visible through the showroom's floor-to-ceiling windows—is a ground-floor show-stopper for passersby. Upstairs, visitors can trade the hustle of the high-end shopping district for a chic, elegant haven featuring the powerful but petite Model S system. In both listening spaces, the dazzling sound experience is enhanced by the understated design of the environment and the casually luxurious furnishings.
The Raghuvanshi Mills Steinway Lyngdorf showroom is available for private demonstrations by appointment.
Products used: Model D, Model S-15, LS bw
"We love the way Steinway Lyngdorf reproduces the artistic performance of a piece, in any environment. Architects and interior designers who come to the showroom and choose Steinway Lyngdorf love the fact that they don't need to compromise on room design because of the RoomPerfect™ technology."
Monica Sambharya, Director of Trescent Lifestyles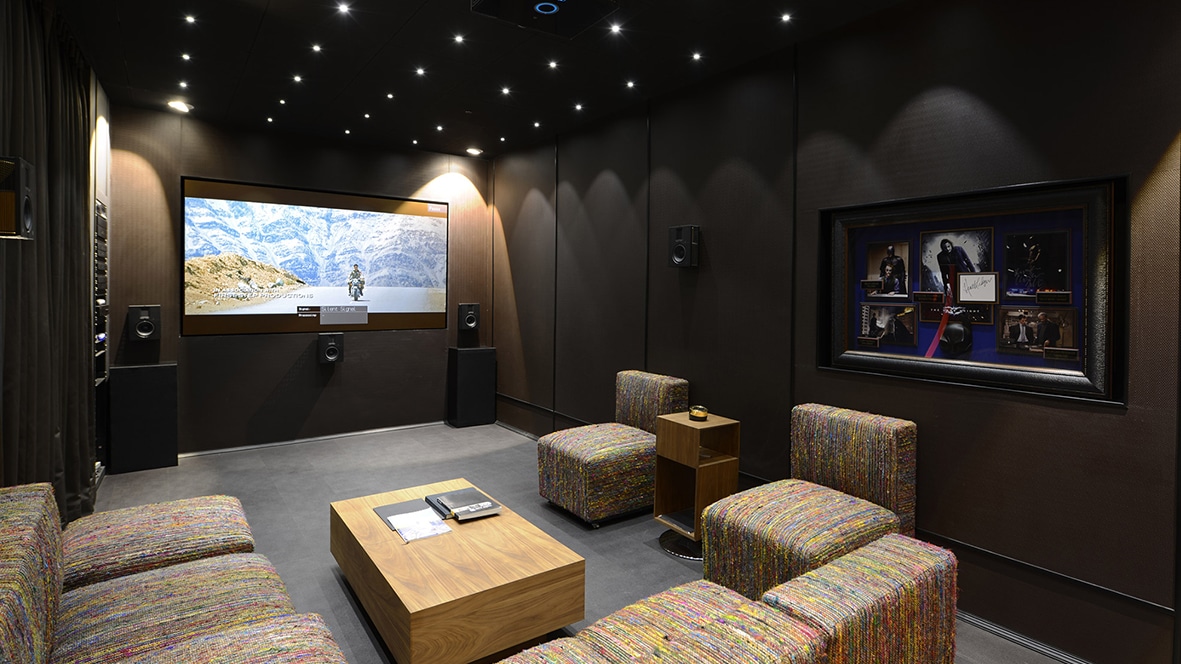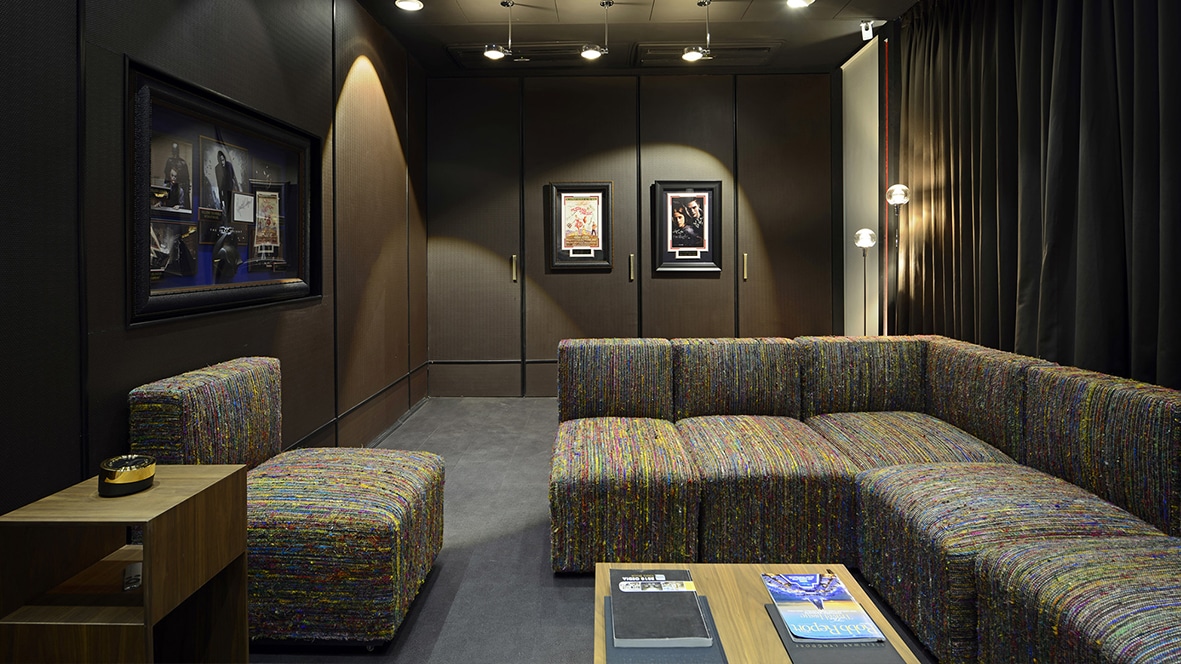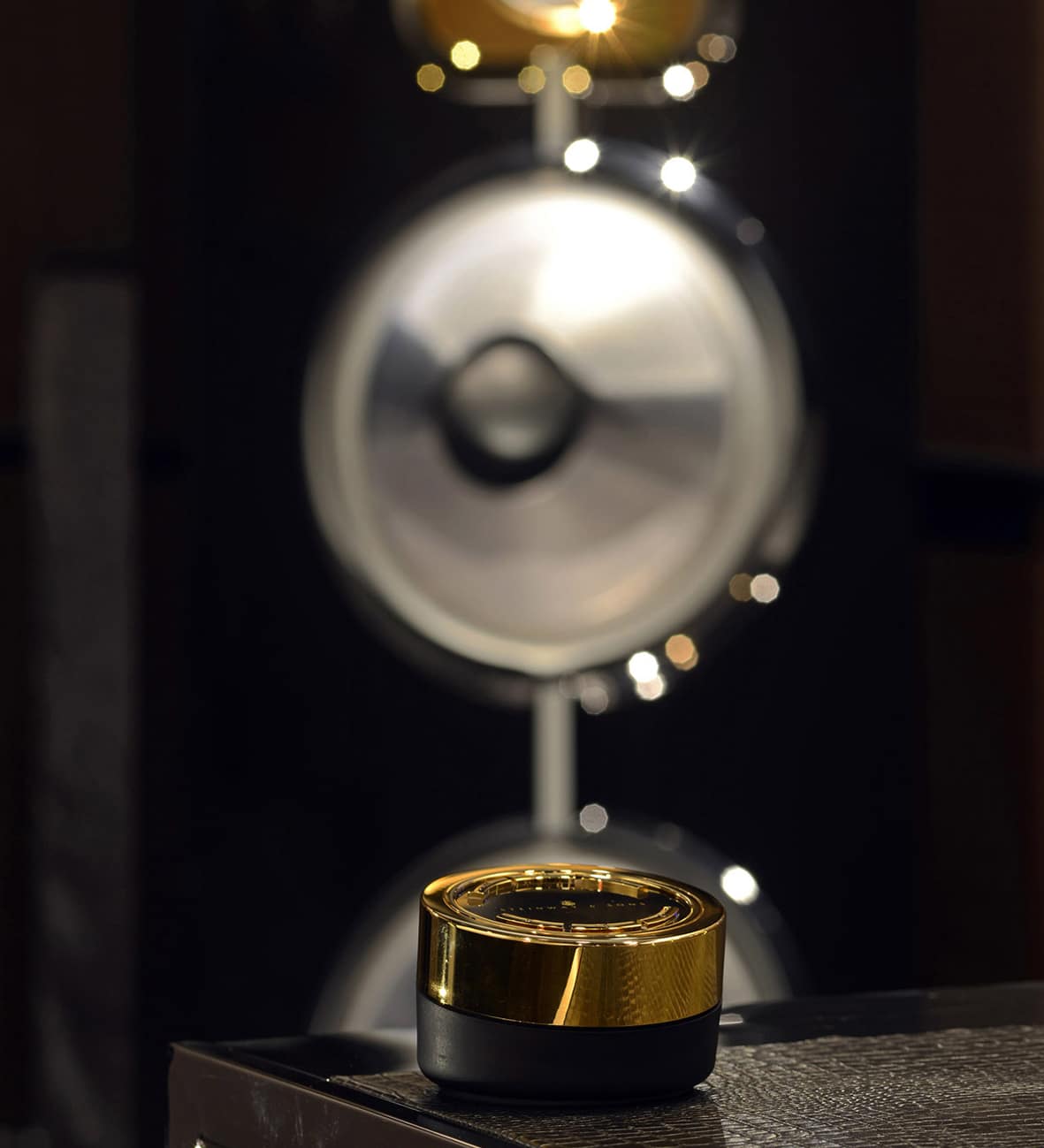 Products used in this case: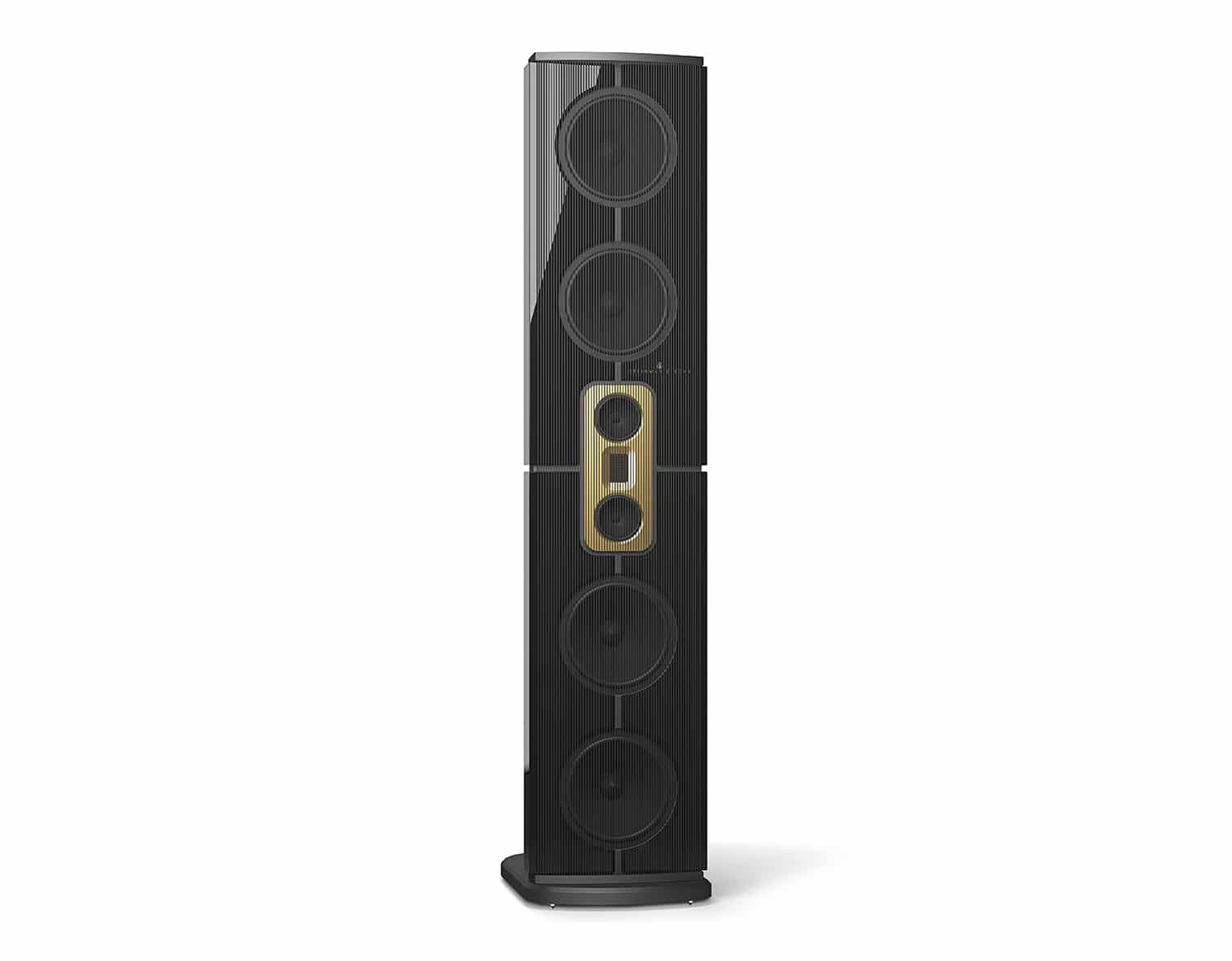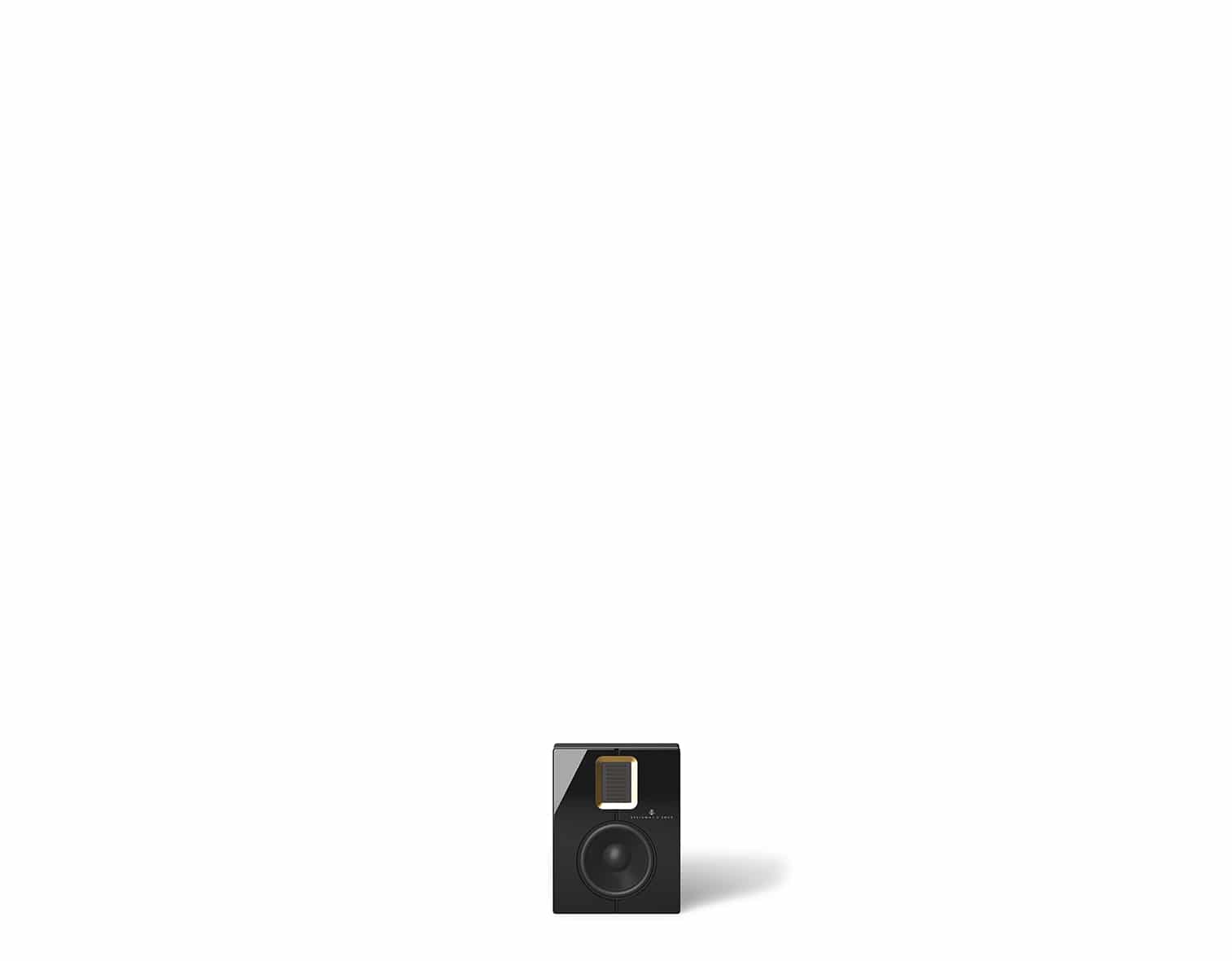 STEINWAY & SONS Model S-15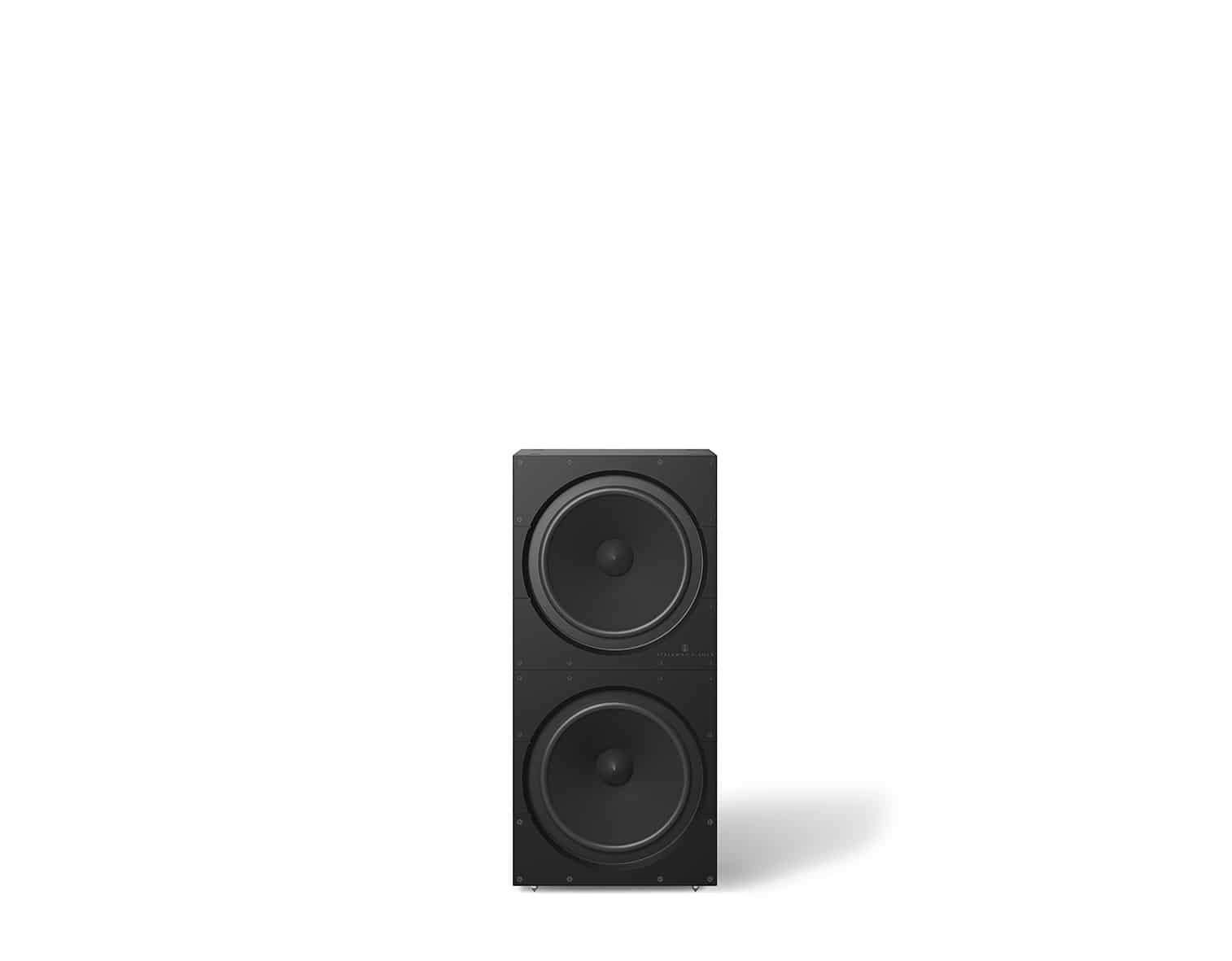 Want to make your own home theater?